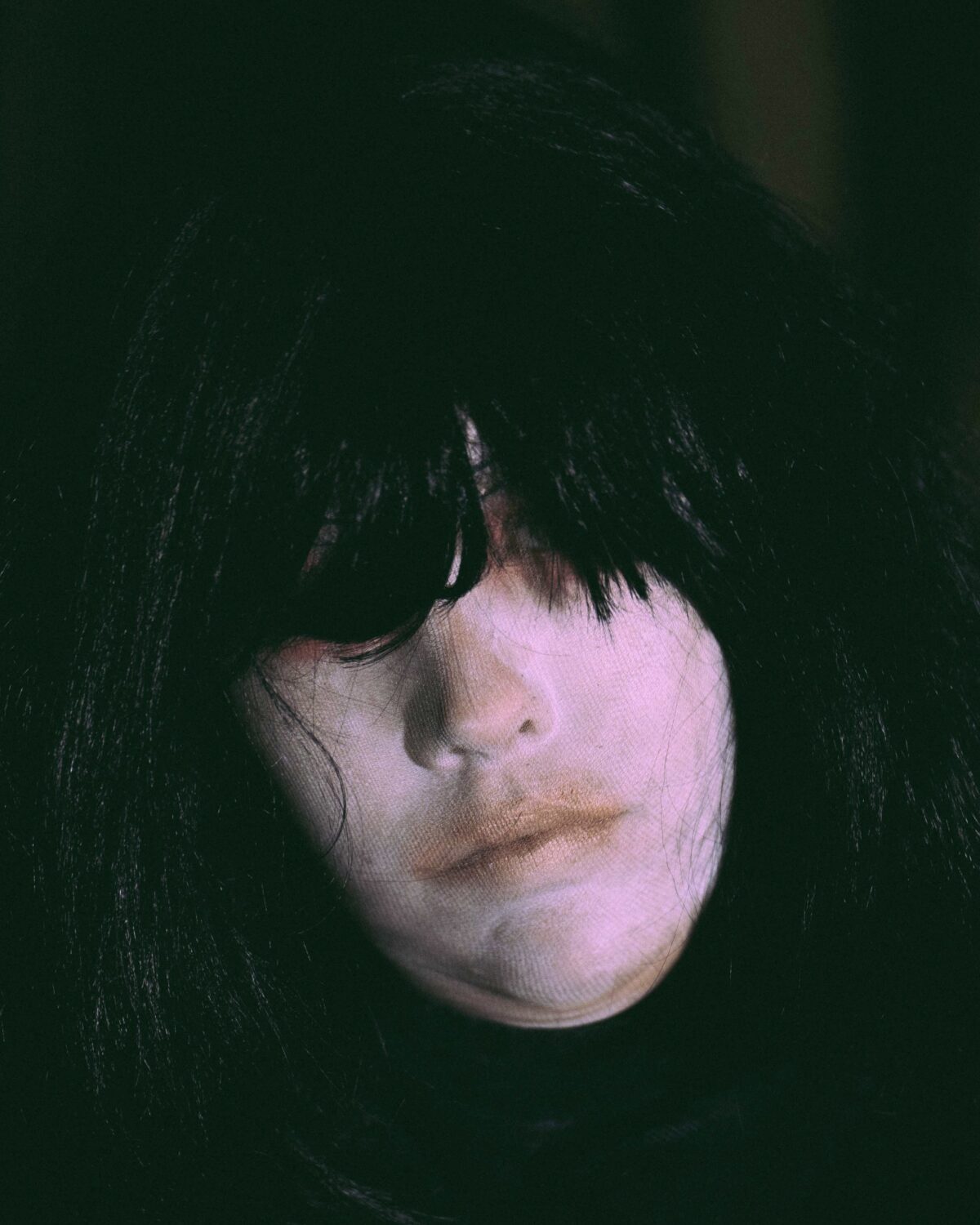 Katie Kim
Katie Kim
The Dublin based artist enters a new epoch as this raring release is set to be her concluding album under the Katie Kim moniker. A sonically opulent and majestic new territory, written and recorded while in the process of moving to New York and subsequently mixed after being forced back to Ireland during a global pandemic, Hour of the Ox tells a story of longing, alienation and desperation for something connected. An incompatible, disparate but devoted view of the world, told through lush strings, an orchestra of synthesizers, up front vocals and live minimalist style drums.
David Keenan
David Keenan
David Keenan is the critically-acclaimed author of five novels, the cult classic This Is Memorial Device (Faber & Faber), For The Good Times (Faber & Faber), which won the Gordon Burn Prize 2019, The Towers The Fields The Transmitters (White Rabbit), Xstabeth (White Rabbit) and Monument Maker (White Rabbit), the latter a 900 page monolith released in June of 2021. He is also the co-designer, alongside the illustrator Sophy Hollington, of his own tarot deck, the Autonomic Tarot, published by Rough Trade Books.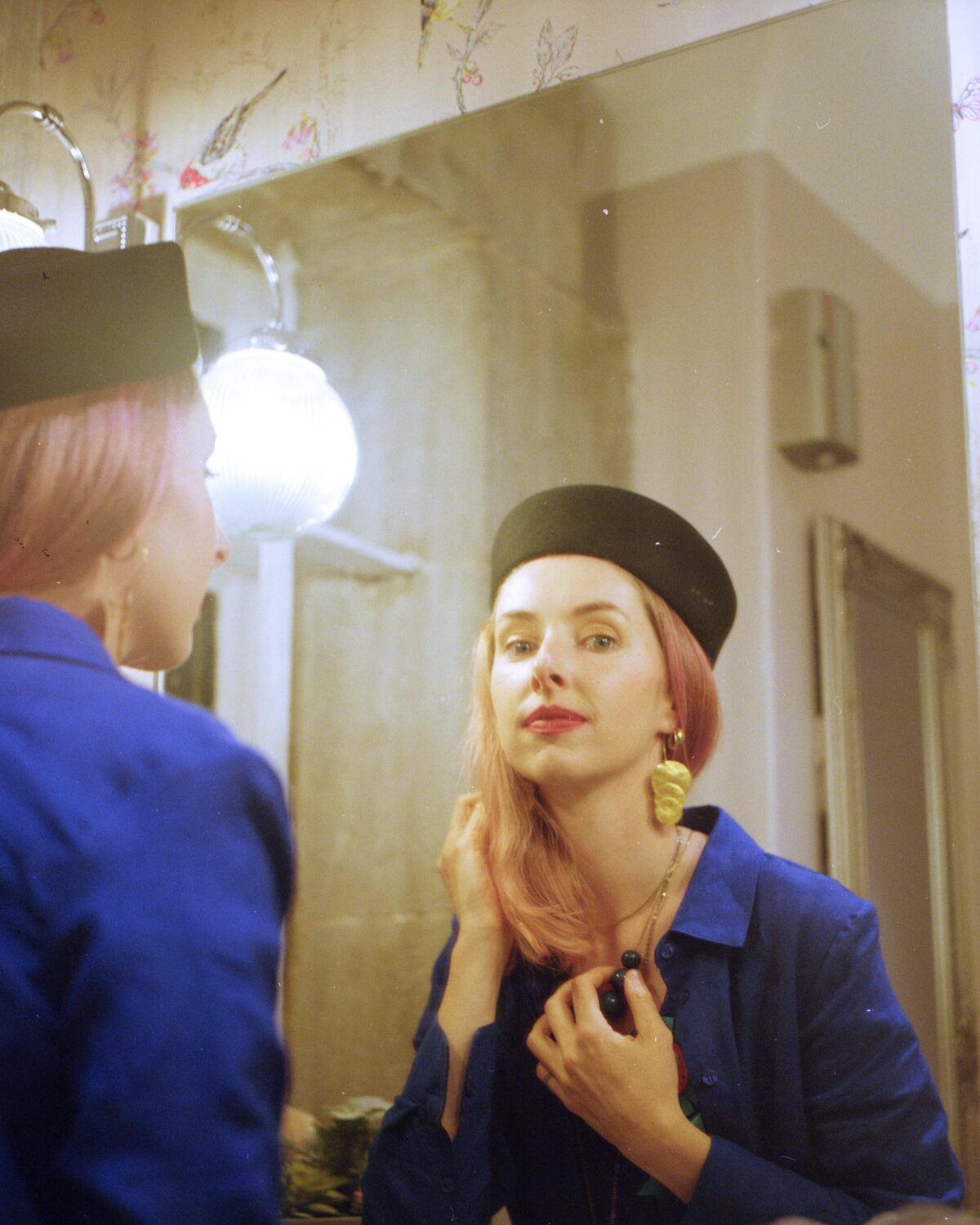 Mia Mullarkey
Mia Mullarkey
Mia's short documentaries, including MOTHER & BABY and THROWLINE, have received awards from international festivals such as Aesthetica, Flickers' Rhode Island, Galway Fleadh and São Paulo. In 2018 she received the Discovery Award from Dublin Film Critics' Circle for her body of work. She went on to direct a number of TV documentaries, including the TG4 music series CUMASC (2022). Mia's debut short drama THE PASSION was nominated for an IFTA in 2022, and SAFE AS HOUSES is Mia's second short drama. Alongside narrative work Mia directs Commercials and music videos.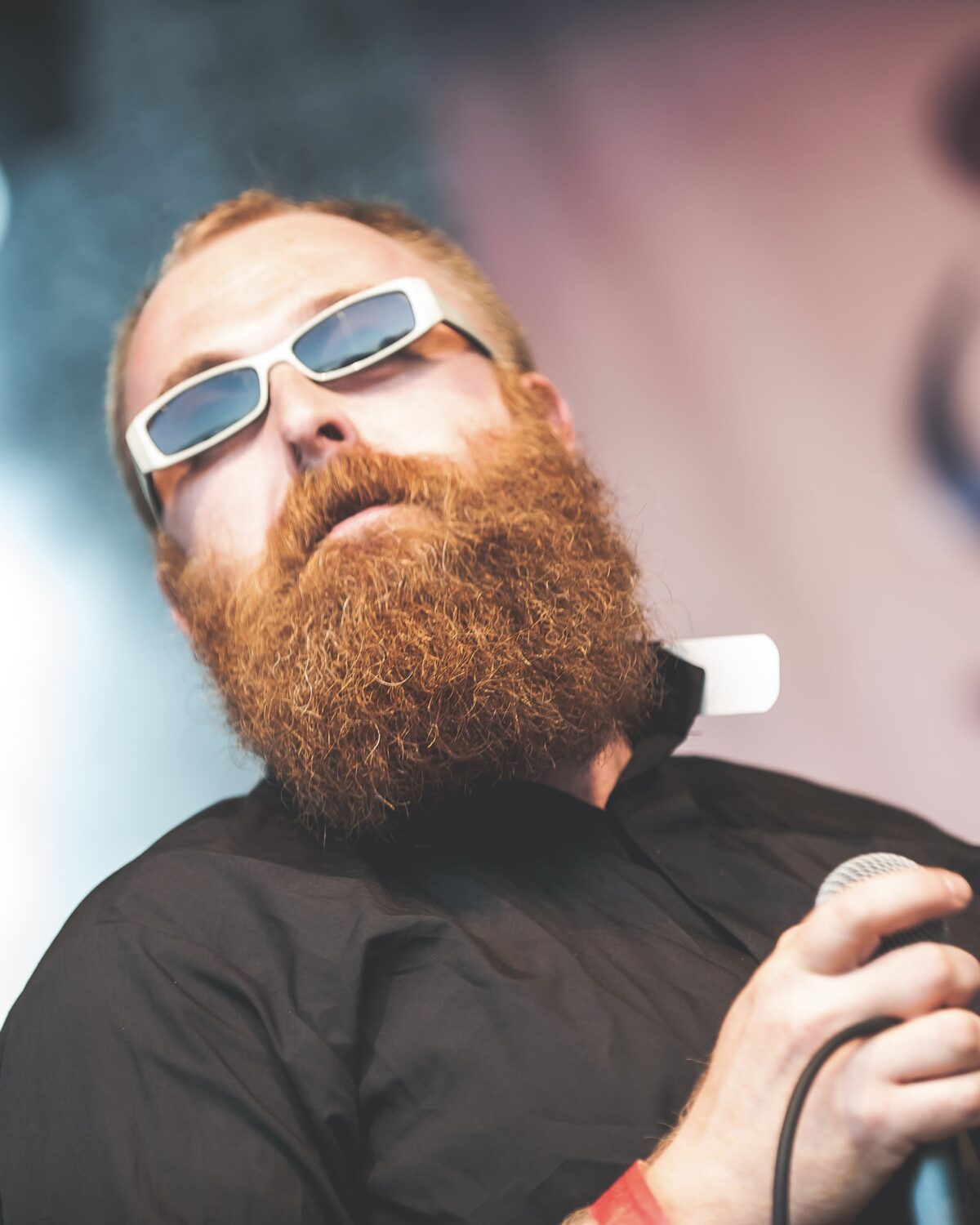 Mark Graham
Mark Graham
Mark Graham is a lecturer in the Department of Arts at SETU (South-East Technical University), he is currently working towards a PhD in the area of Music Industry Ethics. Mark spent 10 years performing at home and abroad with the band
King
Kong
Company
. He has previously worked for Today FM and RTE Radio. His book,
A Year of Festivals in Ireland
, documented his quest to attend three festivals per week for an entire year.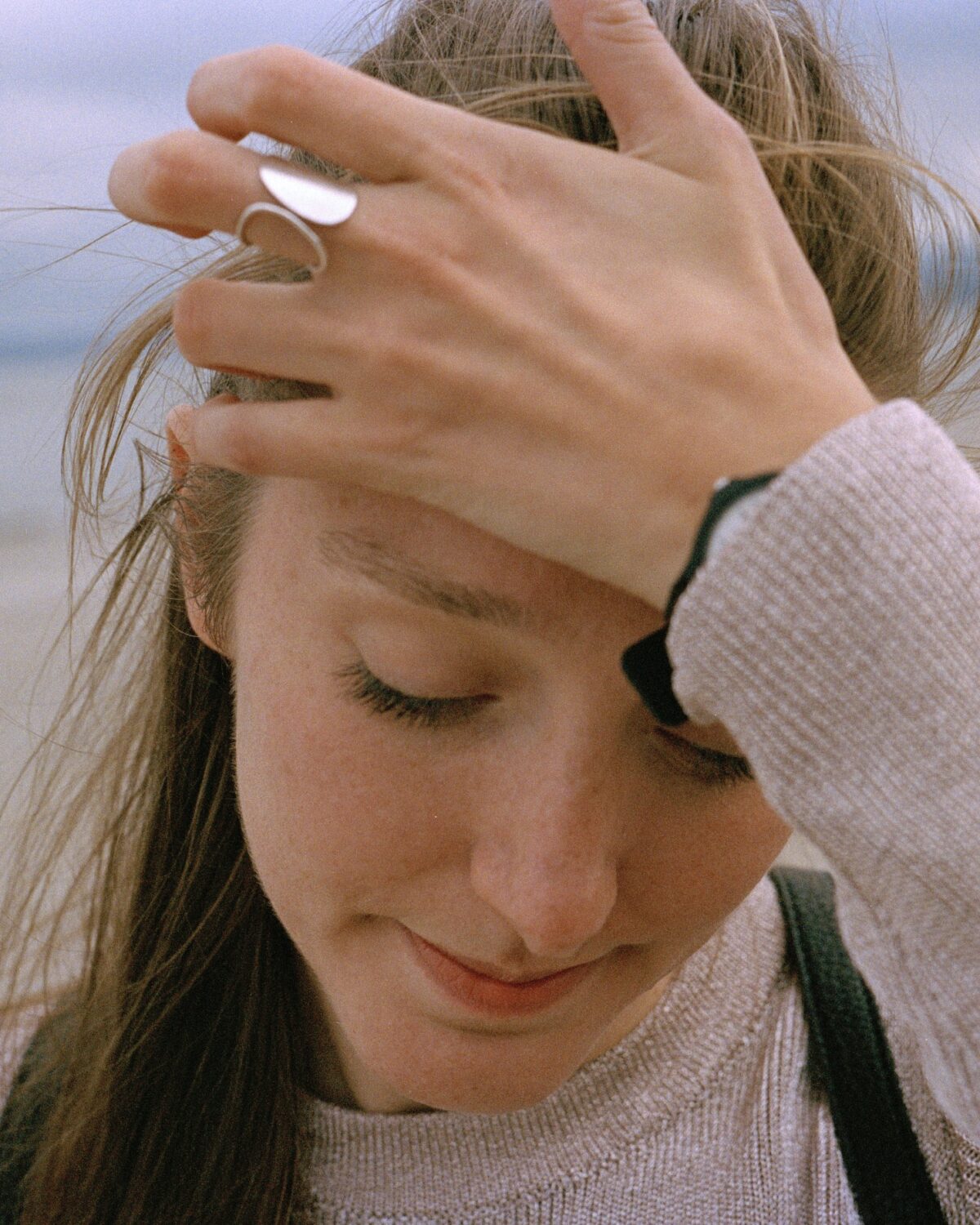 Louise Gaffney
Louise Gaffney
Louise Gaffney is a visual artist and electronic musician from the West of Ireland. Predominantly film and sound led, she has been working professionally for a number of years as a director, and graphic designer in the music sphere, collaborating with many artists both at home and abroad, whilst maintaining a practice of music composition in her own right.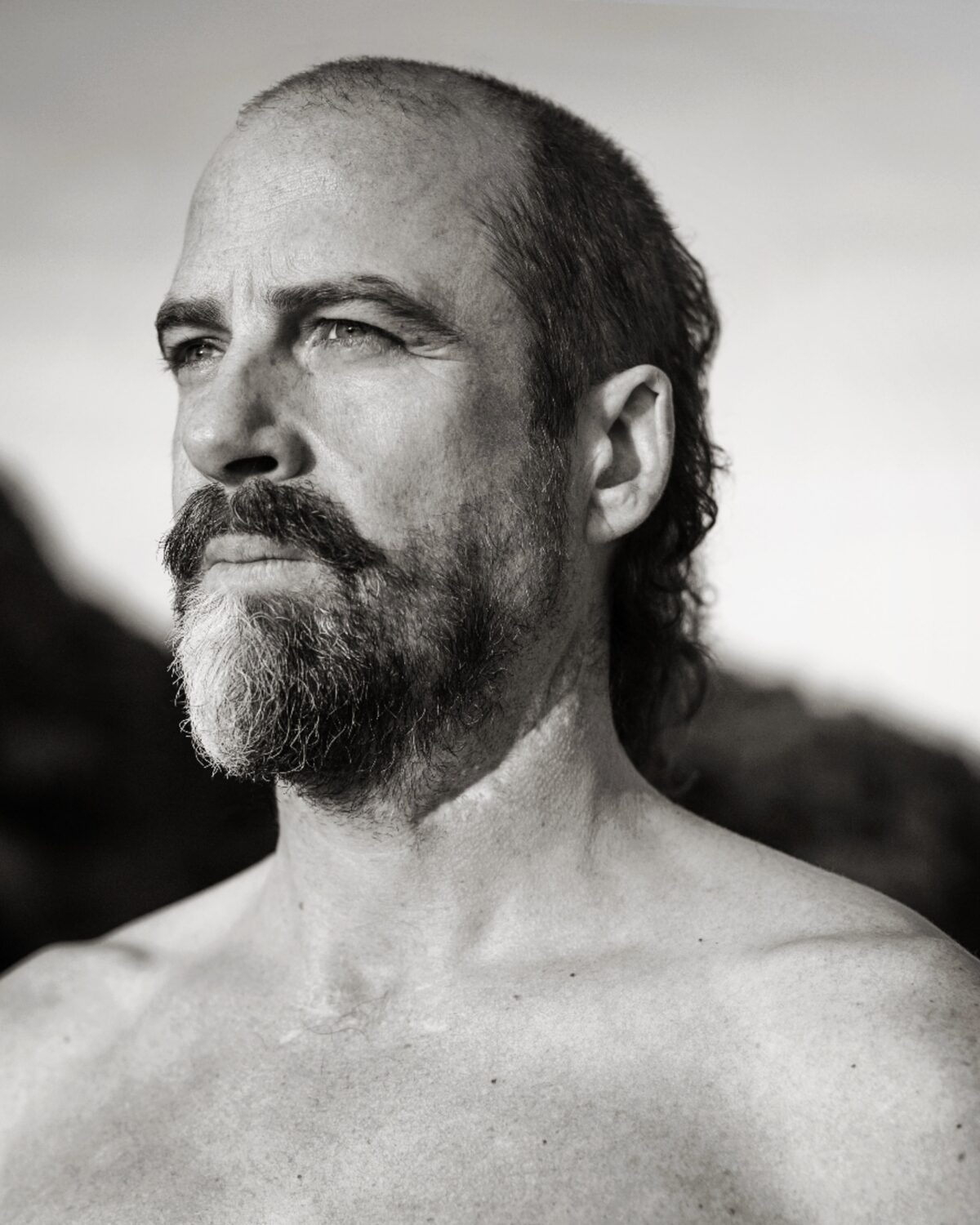 Myles O'Reilly
Myles O'Reilly
Myles O'Reilly is a musician, composer and filmmaker from Dublin, Ireland. Since first lifting a camera in 2010, multi-tasking O'Reilly has filmed, directed and edited over 100 music videos and 20+ music documentary short films. In the global pandemic lockdown, Myles produced the first two albums in his critically acclaimed [Indistinct Chatter] series of minimal ambient recordings, Cabin Lights Off (2020) and My Mothers Star (2021), followed in 2022 by a collection of ambient folk songs titled 'Cocooning Heart'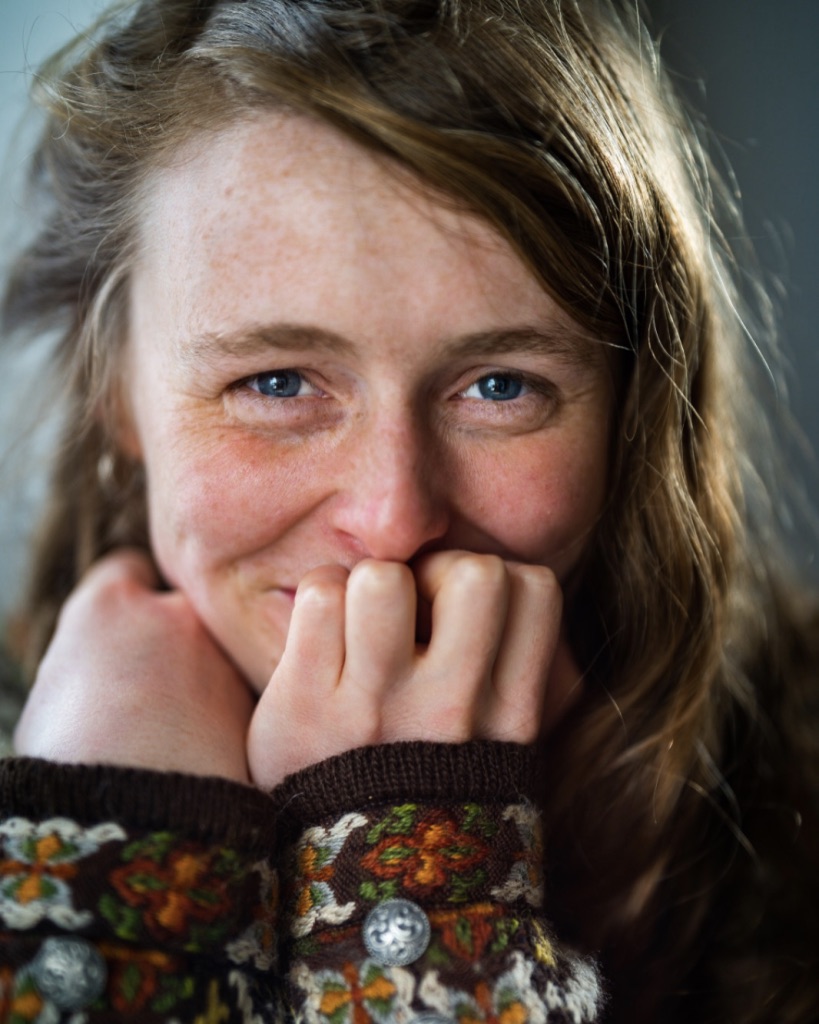 Branwen
Branwen
Branwen Kavanagh is a multidisciplinary artist from the west of Ireland.
Finding inspiration in folklore, mythology, hedges and ditches, her expression comes alive in the realms of music, songwriting, sculpture, puppetry, set design, playwriting, parade design, costume, poetry and performance. She is an accomplished musician with many years of experience in her first band Twin Headed Wolf, her solo project under her own name Branwen and a new project Rufous Nightjar. She wrote the material for all three projects and her compositions were performed this year in the National Concert Hall, RTE Radio, Other Voices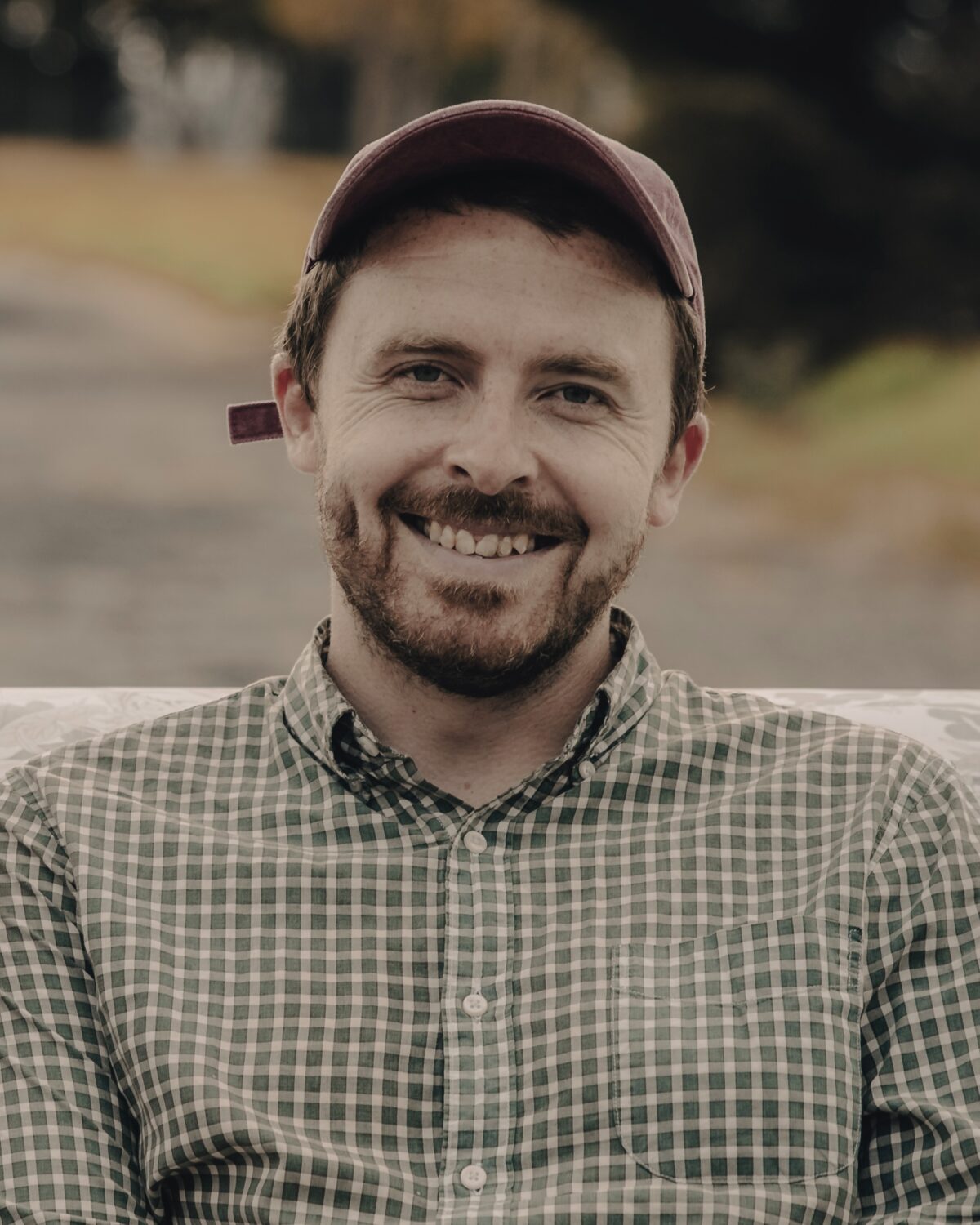 Brendan Canty
Brendan Canty
Brendan Canty has forged his way as one of the most exciting and prolific Irish directors to watch. His early career enjoyed large success with his video for Hozier's 'Take Me to Church' (which has since surpassed a billion views on Youtube along with two MTV VMA nominations), since then Brendan has gone on to direct consistently elegant and visually stunning music videos for top international artists. In 2017 Brendan directed 'For You' (starring Barry Keoghan) which went on to win a Kinsale Shark and was nominated for an IFTA.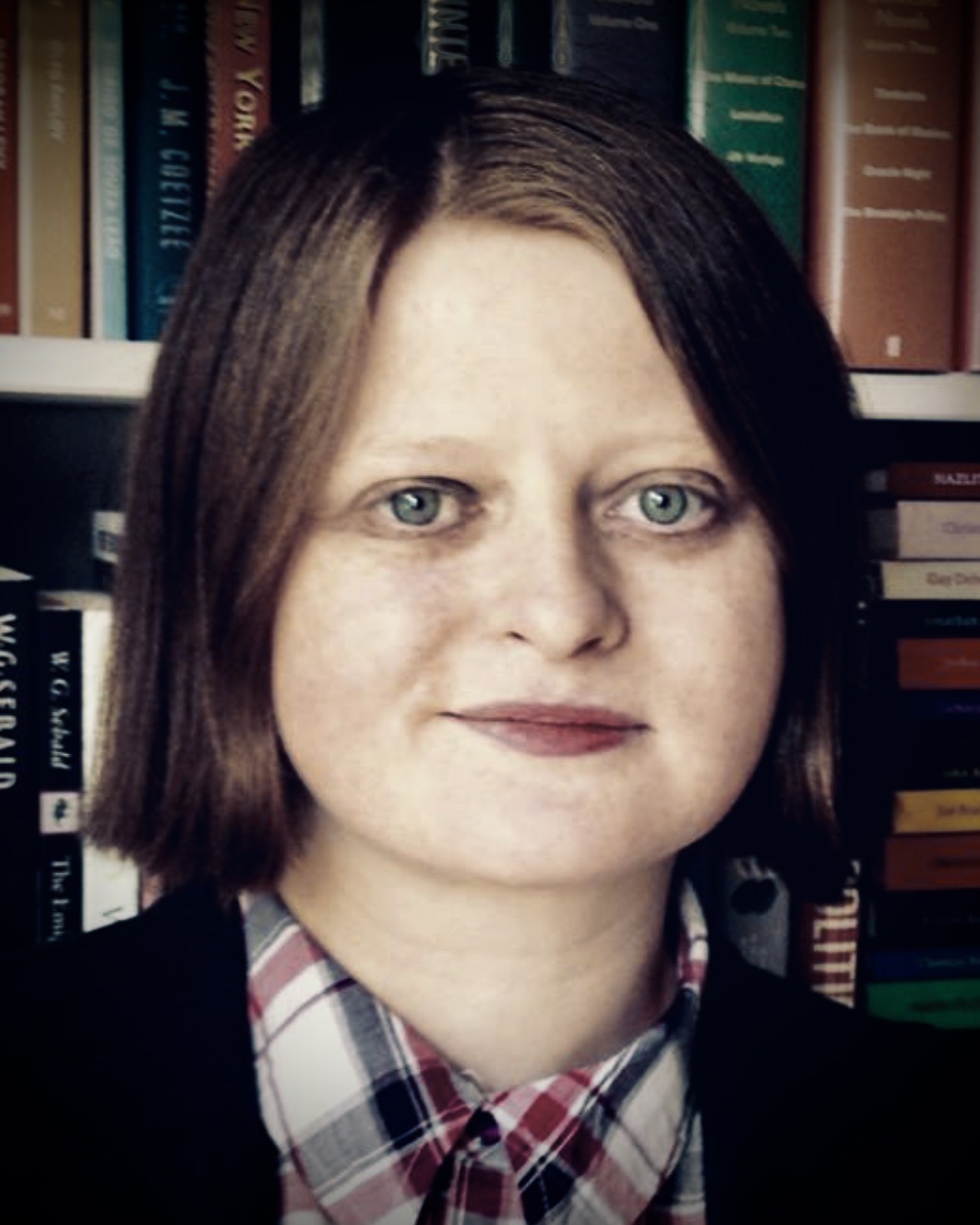 Susan Tomaselli
Susan Tomaselli
Susan Tomaselli is founder and editor of gorse journal. She has written for numerous publications, including an introduction to a re-issue of Mervyn Wall's Leaves For the Burning (Swan River Press), and a contribution to the book We'll Never Have Paris (Repeater Books 2019). Her art writing has appeared in the catalogues In Context 4 – In Our Time (South Dublin County Council's programme of public art, 2019), and Hairline Crack (for Niamh McCann, 2022). She was writer-in-residence at Maynooth University 2020/21. She is currently working on a novel-in-essays, Traces.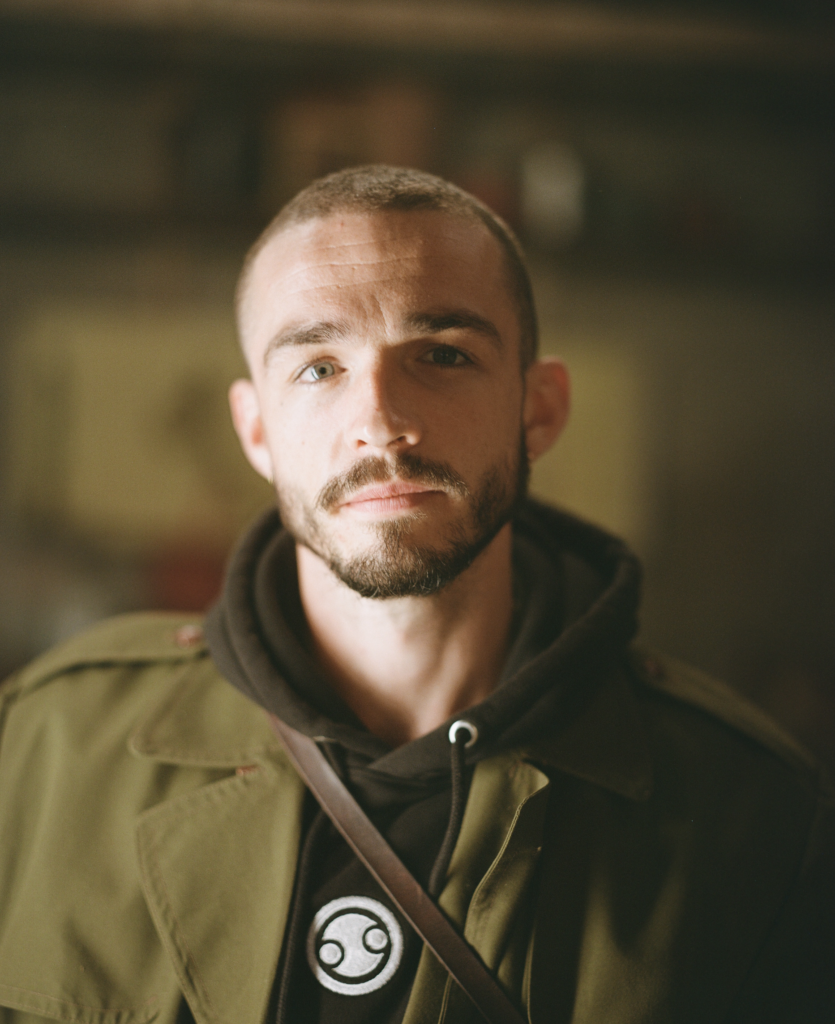 Mark Logan
Mark Logan
Mark Logan is an artist writer and director. He is the co founder of Collective Films. His work focuses on powerful untold stories which aim to push cognition. His work to date has been expressed in documentaries, podcasts, exhibitions, aligned brand content and music videos. Mark has previously worked with Bono, Barry Keoghan, Fontaines DC, Denise Chaila and many more and in the brand world has worked with Doctors Without Borders, Guinness and The National Lottery to name a few. Mark also recently  launched Collective Film School.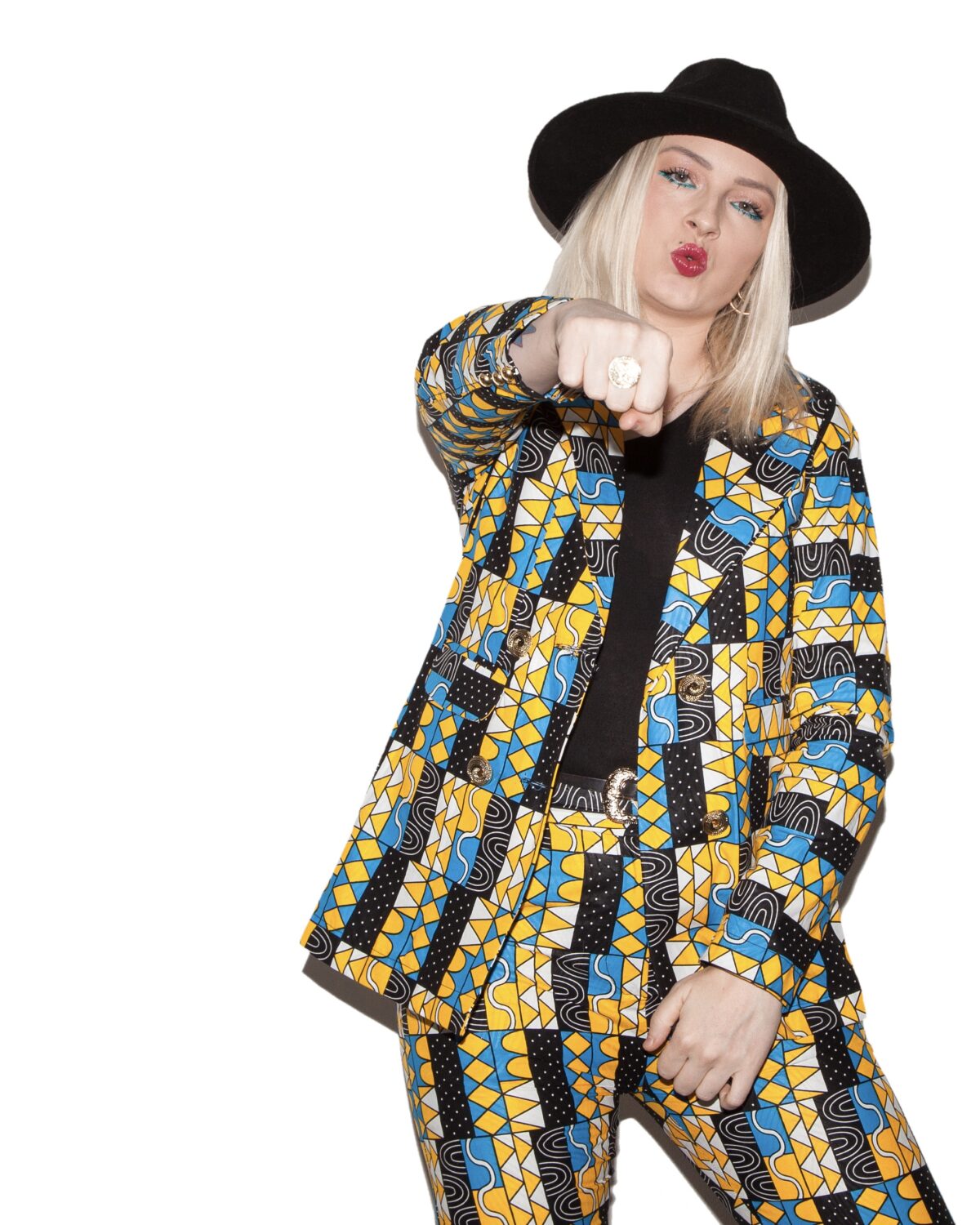 Margaret O'Connor
Margaret O'Connor
Margaret O'Connor is an Irish-based Independent Accessories Designer, DJ and Conceptual Artist. She's is best known for her work with millinery, Margaret recently launched her first accessories range in the National Gallery of Ireland.  Her creations have attracted the attention and been worn by a broad range of celebrities, ranging from Supermodel Kate Moss, Lady Gaga, Years and Years, Pink Floyd.She produces hand made eclectic couture designs and commercial millinery collections from her studio base in 68 Dame St, Temple Bar, Dublin,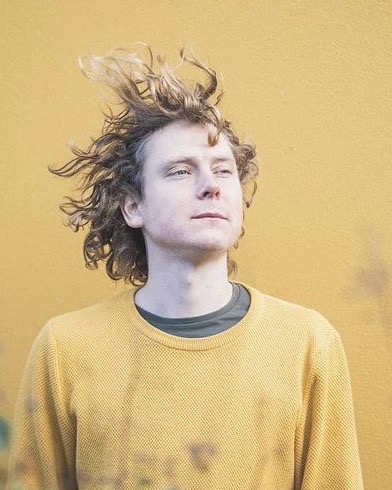 The Curly Organ
The Curly Organ
Donal McConnon  ( AKA  T h e  C u r l y  O r g a n ) is an artist/composer/producer who has for one month successfully merged his everyday experiences with record production (4 EPs(2017)), who regularly has conversations with strangers through a non-verbal musical binary (Do You Speak Bell? (2018/2019)) and has developed an all-encompassing live performance making use of hand-drawn visuals and guided meditations.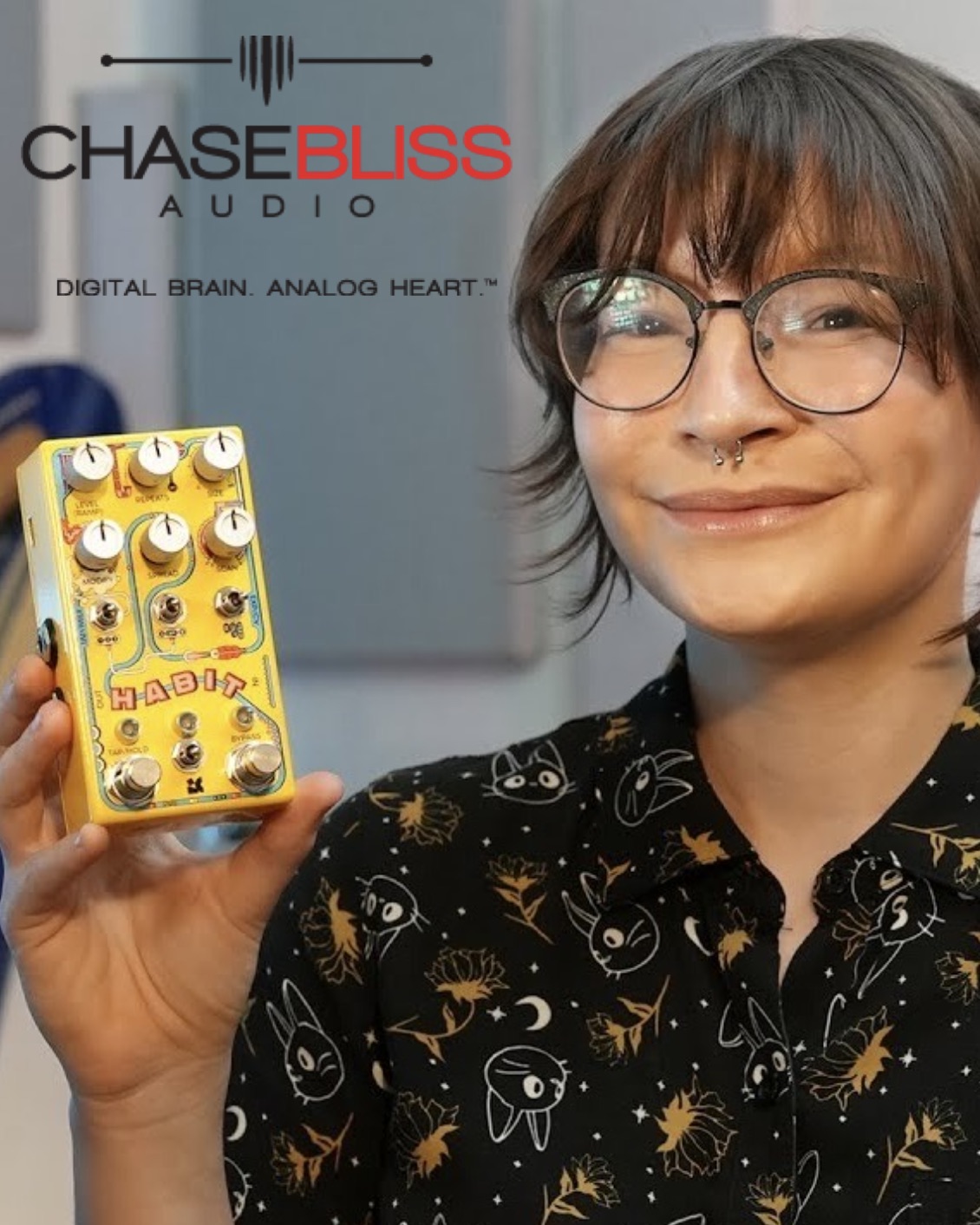 Chase Bliss
Chase Bliss
Chase Bliss is a boutique Minnesota-based company that makes high-end electronic audio processors, known as effects pedals, used for the electric guitar, synthesizer, or for manipulating audio in a recording studio. The brand has built a reputation among audio purists for their forward thinking effects and their high functionality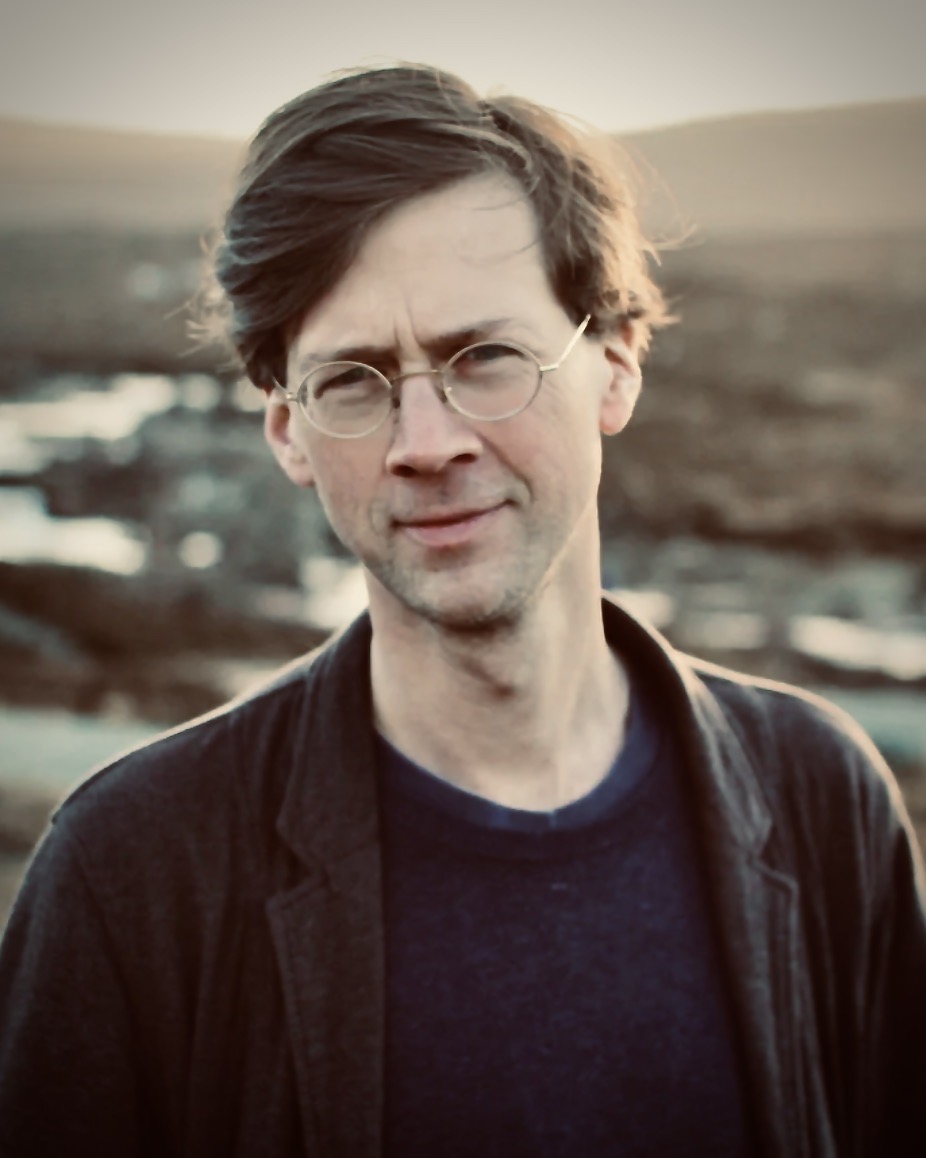 Manchán Magan
Manchán Magan
Manchán Magan is a writer and documentary-maker. He has written books on his travels in Africa, India and South America and two novels.
He writes occasionally for The Irish Times on culture & travel, presents the RTÉ podcast The Almanac of Ireland, and is author of the award-winning, best-selling Thirty-Two Words For Field, and Tree Dogs, Banshees Fingers and other Irish Words for Nature. His new book, Listen to the Land Speak is due Oct 2022. He has made dozens of documentaries on issues of world culture for TG4, RTÉ  & Travel Channel.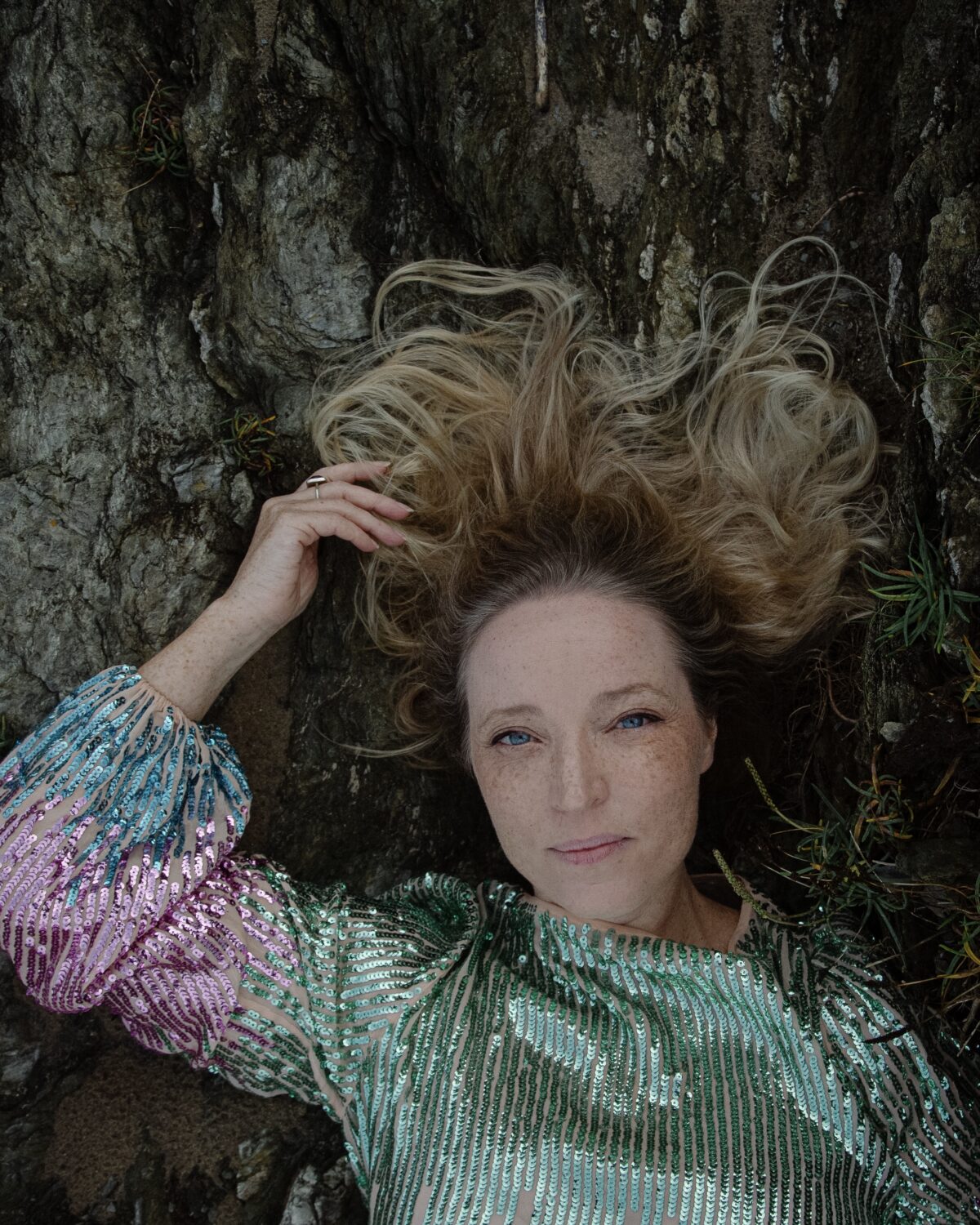 Ceara Conway
Ceara Conway
Ceara Conway is an award-winning singer and visual artist. She creates experiential performance works that utilise traditional songs (Irish and International), contemporary vocal compositions and visual art to explore social issues such as migration, the ecological crisis and feminist concerns. In 2021 Ceara released CAOIN, an album of traditional song and laments that explore the sensibility of the ''cry'' produced and arranged by Seán Mac Erlaine. CAOIN just completed a national tour and is nominated for ''best track'' with the RTE Folk Awards 2022. Ceara  has shown and performed work widely internationally and in Ireland, including the Katzen Arts Centre, Washington, the Barbican, UK, Edinburgh Fringe Festival, Irish Museum of Modern Art, Taigh Chearsabhaigh Museum, Galway Arts Centre and the National Gallery of Ireland.  Recent commissions include Bealtaine Festival 'Of Scent and Song (2021), Viriditas, Galway ECOC & Saolta Arts.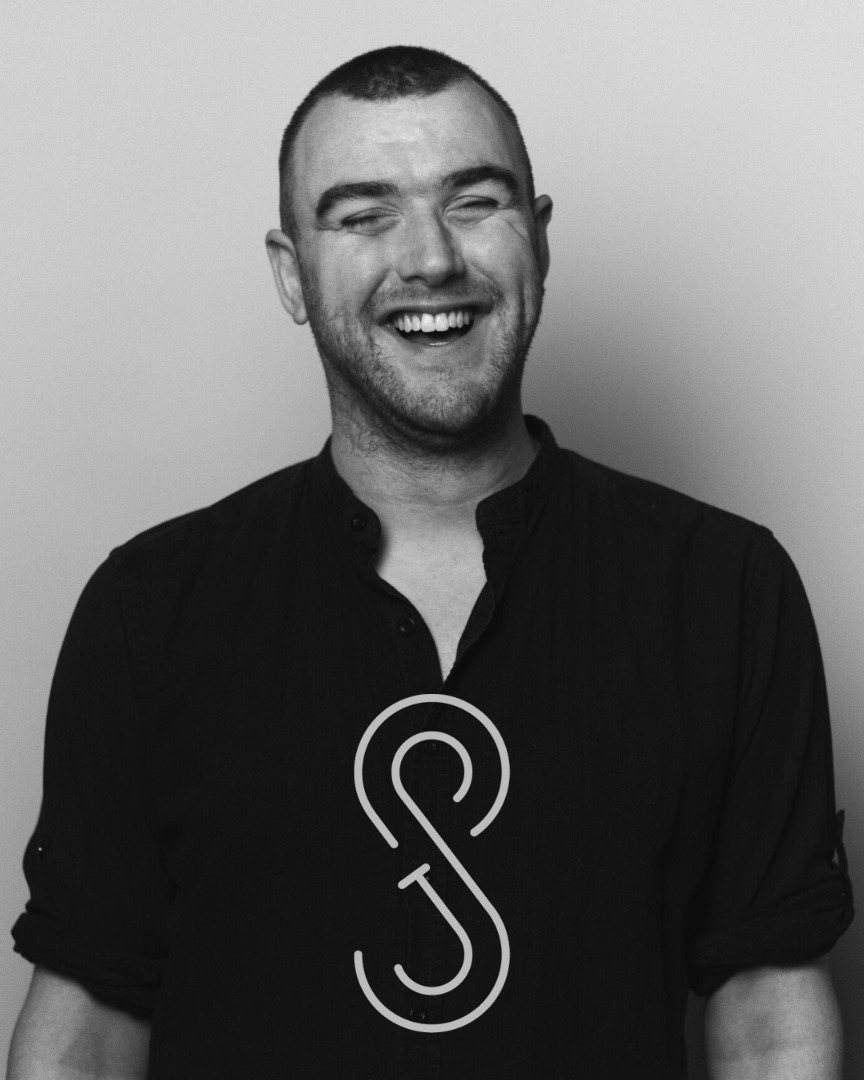 Stephen James Smith
Stephen James Smith
Stephen James Smith is a Dublin poet and playwright central to the rise of the Irish spoken word scene.  His poetry videos have amassed over 3 million views online, including 'My Ireland', a short poetry film commissioned by St. Patrick's Festival.  Stephen has performed extensively at top venues and events such as Electric Picnic, Other Voices, the National Concert Hall, the Abbey Theatre (Noble Call), Vicar Street (alongside Oscar winner Glen Hansard), the London Palladium, the Oscar Wilde Awards (LA), Glastonbury Festival and George Town Literary Festival (ML).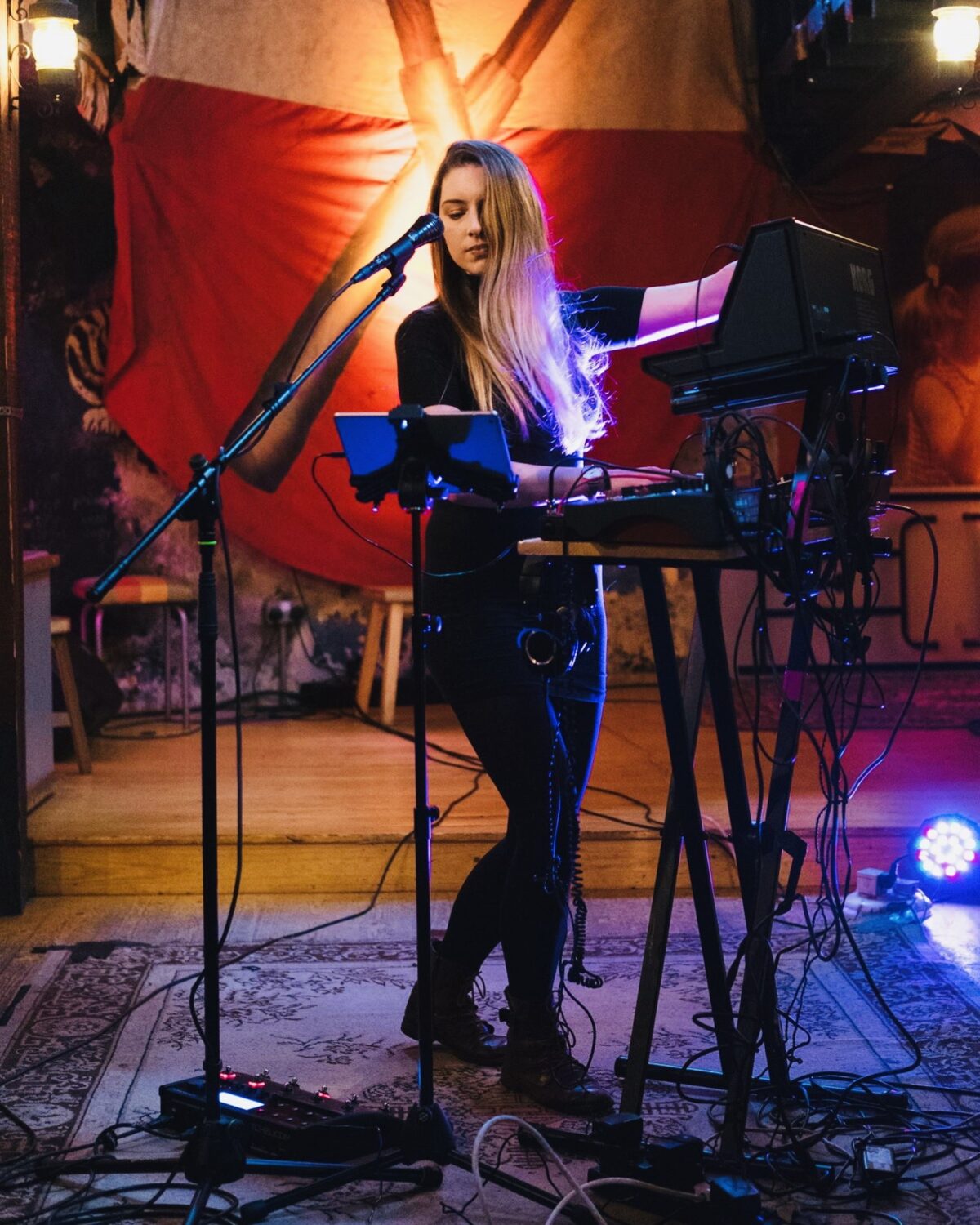 Anna Mullarkey
Anna Mullarkey
Anna Mullarkey is an award-winning composer and performer from Galway, whose music weaves electronics with piano and voice. Having grown up in the West of Ireland, Anna draws inspiration from the sea for her compositions.The Irish Times called her "phenomenal" and Irish Theatre Magazine described her music as "if a sultry ménage of Björk/Billie Holiday/Philip Glass got together at the Wickerman Festival." Her original score for the film The Passion (2021) has won awards in Ireland and Europe.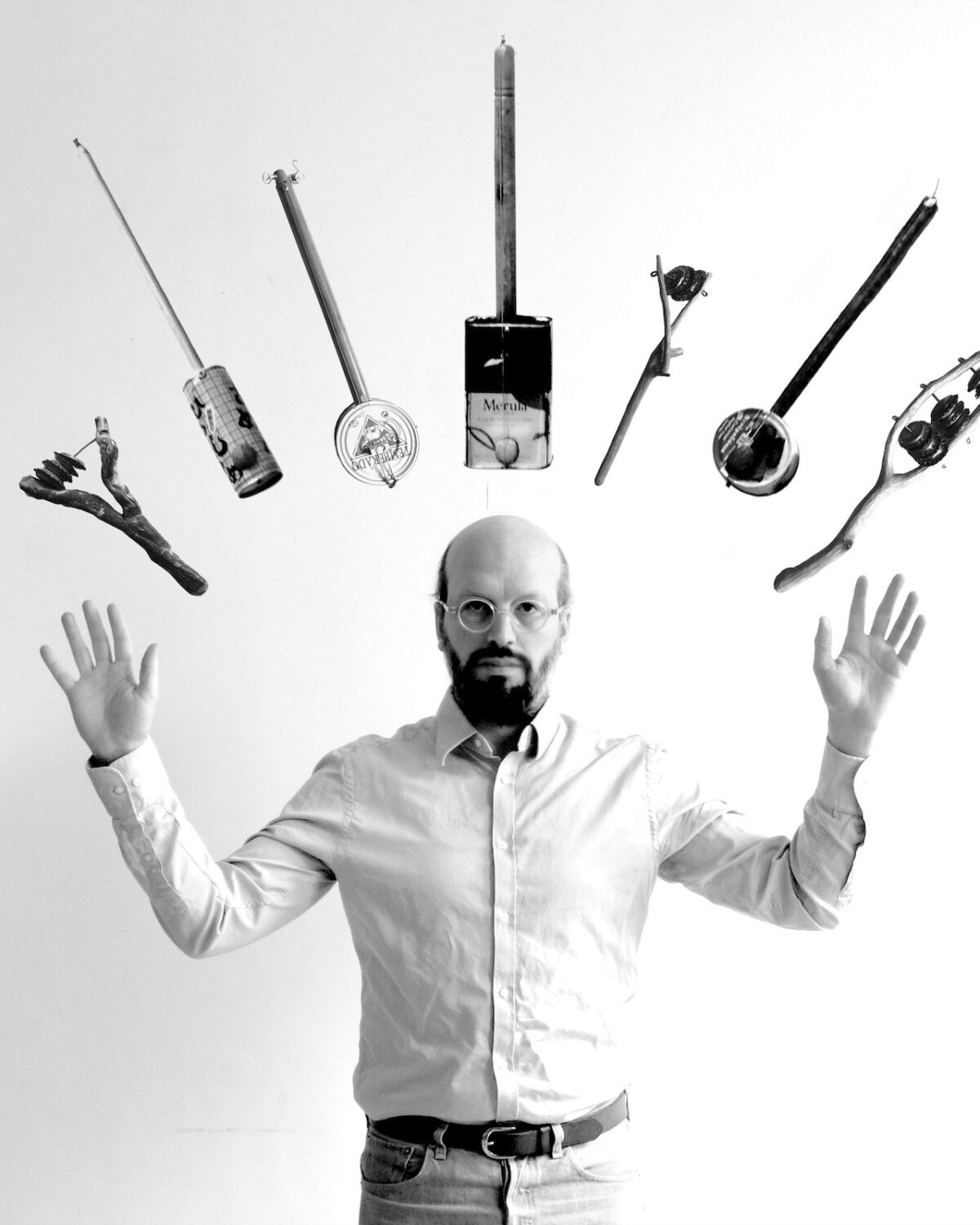 McCloud Zicmuse
McCloud Zicmuse
McCloud Zicmuse is an artist and Prince Carnival of Schaærbeek, Belgium. A hybrid aquisition of skills through a combination of traditional education and self-directed learning/life experiences, has lead McCloud to express ideas through various media: guided singing tours, pottery that  encourages social interaction, letterpress ephemera promoting everyday events, installations of temporary nations, graphic design for nonexistant entities, handsown costumes for one-off rituals, writing children's books, holding instrument building workshops, making musical groups tht celebrate local folklore & 8mm films. The unifying factor in the work is that of giving form to, and sharing the present: the ephemeral moment.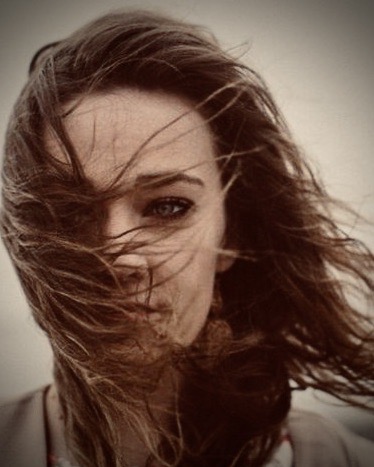 TARA HOWLEY
TARA HOWLEY
Tara Howley is an award winning multi instrumentalist, singer and dancer from Kilfenora Co. Clare. She is a two-time senior all Ireland champion on the uilleann pipes. Starting both classical and traditional music at the age of 4, Tara has numerous all Ireland titles in solo competitions and with bands and groups in various instruments such as concertina, fiddle, drums, mouthorgan, piano, whistle and uilleann pipes. In 2014 Tara toured Britain and Ireland with the group Macalla na hEireann and The Echoes of Erin. She produced and launched her debut solo album in April 2015 and is currently studying Irish music and dance in the Irish World Academy at the University of Limerick.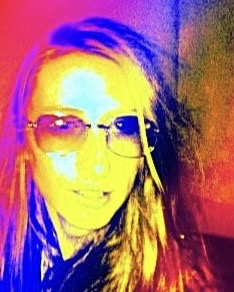 OLGA
OLGA
OLGA is a Clare based visual artist with a background in animation and motion design and in more years expanded to the field of live visuals.
ThorpyFx
ThorpyFx
"ThorpyFx was founded in 2014 by Adrian Thorpe MBE and his wife Georgia. Since its inception ThorpyFx has sought to design, build, and deliver pedals that are as good as they can be. Musicians worldwide can depend on the brand to deliver both on the biggest stadium stages and smallest home rigs too. These pedals are built with an attention to detail that borders on the obsessive, this obsession over details is the foundation for how ThorpyFx designs its pedals.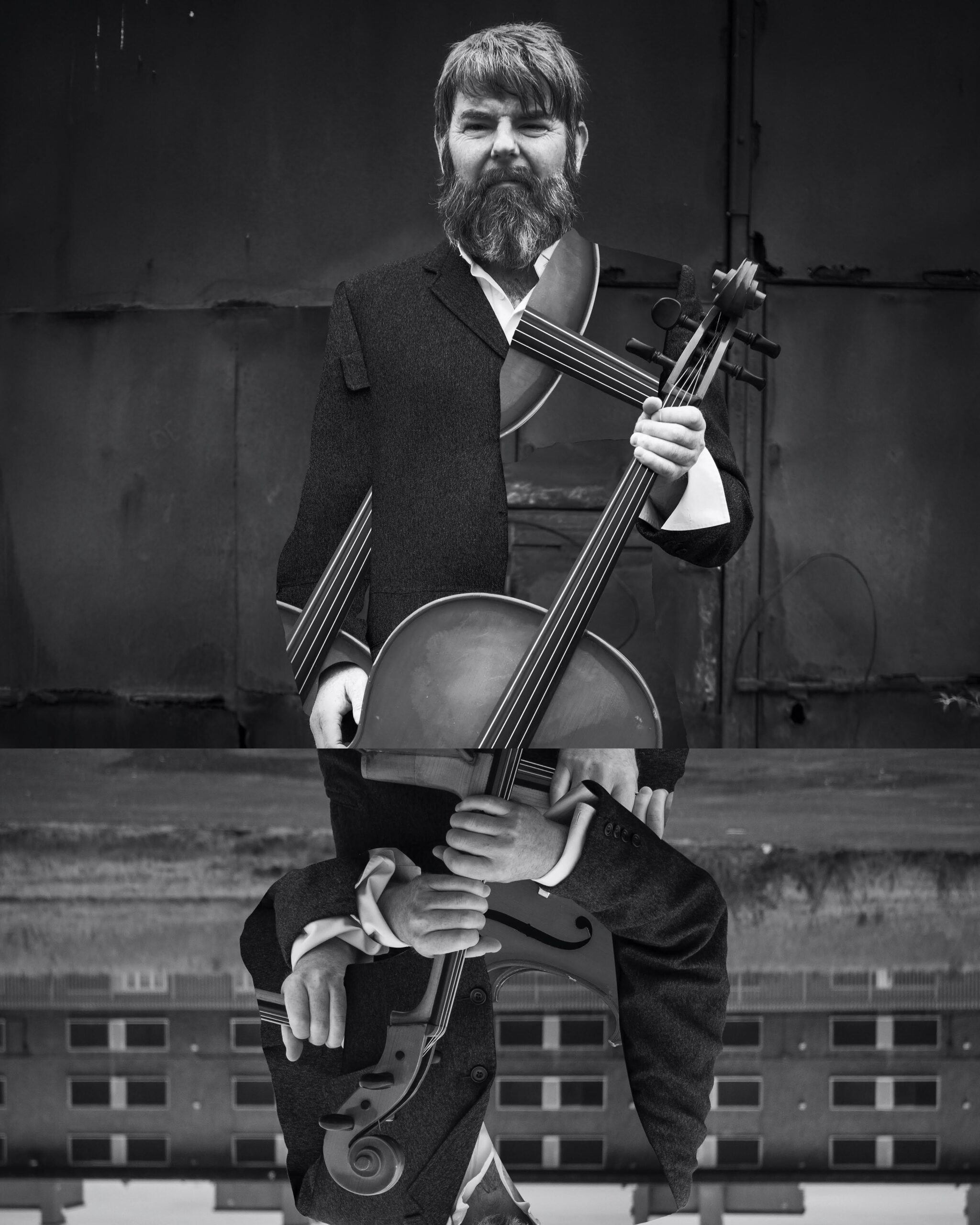 Kevin Murphy,
Kevin Murphy,
Kevin Murphy, a celebrated cellist, multi-instrumentalist, composer and songwriter from Cork Ireland. He is also a founding member of critically acclaimed Irish experimental bands Slow Moving Clouds and Seti The First. Blind Stitch has just released a new album The Emperor's Lung.  He has also featured as a guest musician with many Irish and international artists such as The National, Bon Iver, Jenny Lewis, Lisa Hannigan, Gavin Friday, Rick Danko Seamus Fogarty, Adrian Crowley and Dave Gahan of Depeche Mode. He has also collaborated with Irish traditional and folk musicians such as John Spillane, Cathy Jordan, Phil Callery Cormac Breathnach, and Ger Wolfe in live settings and on recordings. His band Seti The First co-wrote two songs on The Waterboys 2017 album Out Of All This Blue. He also participates in the People collective spearheaded by Justin Vernon (Bon Iver) and Bryce and Aaron Dessner (The National). This has resulted in collaborations with the above artists and others in festivals across Europe in recent years including the Funkhaus in Berlin 2018 and Sounds from a Safe Harbour Cork in 2017 and 2019.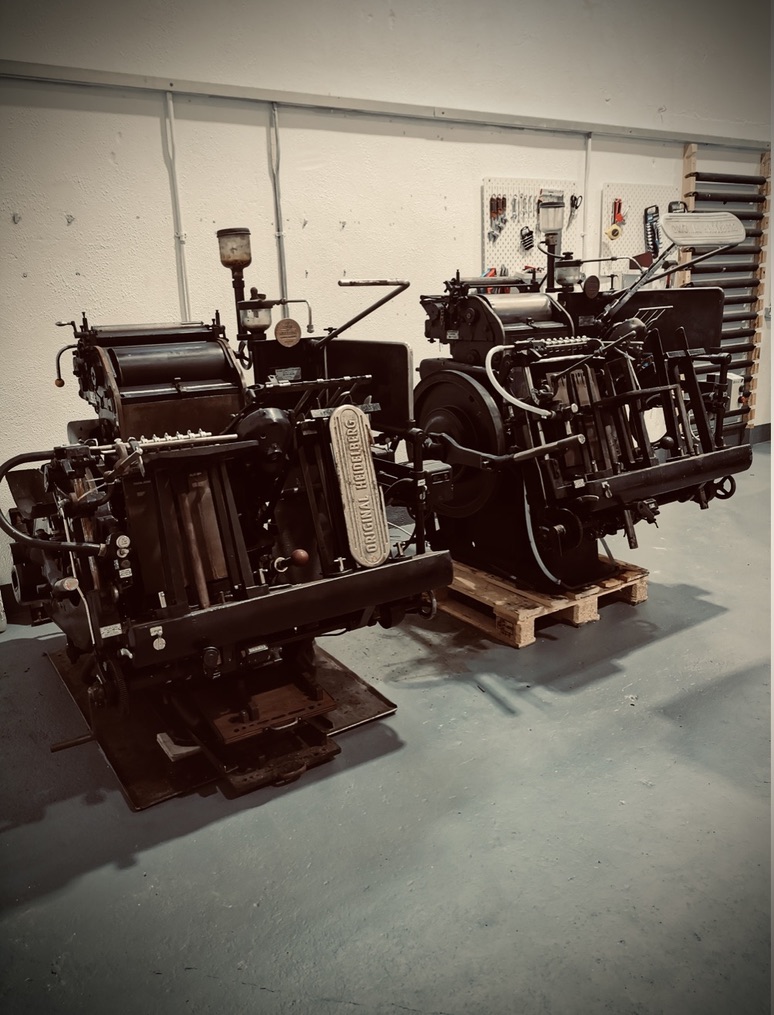 The Gentian Press
The Gentian Press
The Gentian Press is a letterpress print and design studio in Lisdoonvarna.
Conor Burke is an Art educator at Mary Immaculate Lisdoonvarna, a Letterpress printmaker and Graphic Designer. He holds an MA in Psychology in Education from Mary Immaculate College, Limerick and a Joint Hons Bachelor's Degree in Design and Education from the National College of Art and Design, Dublin.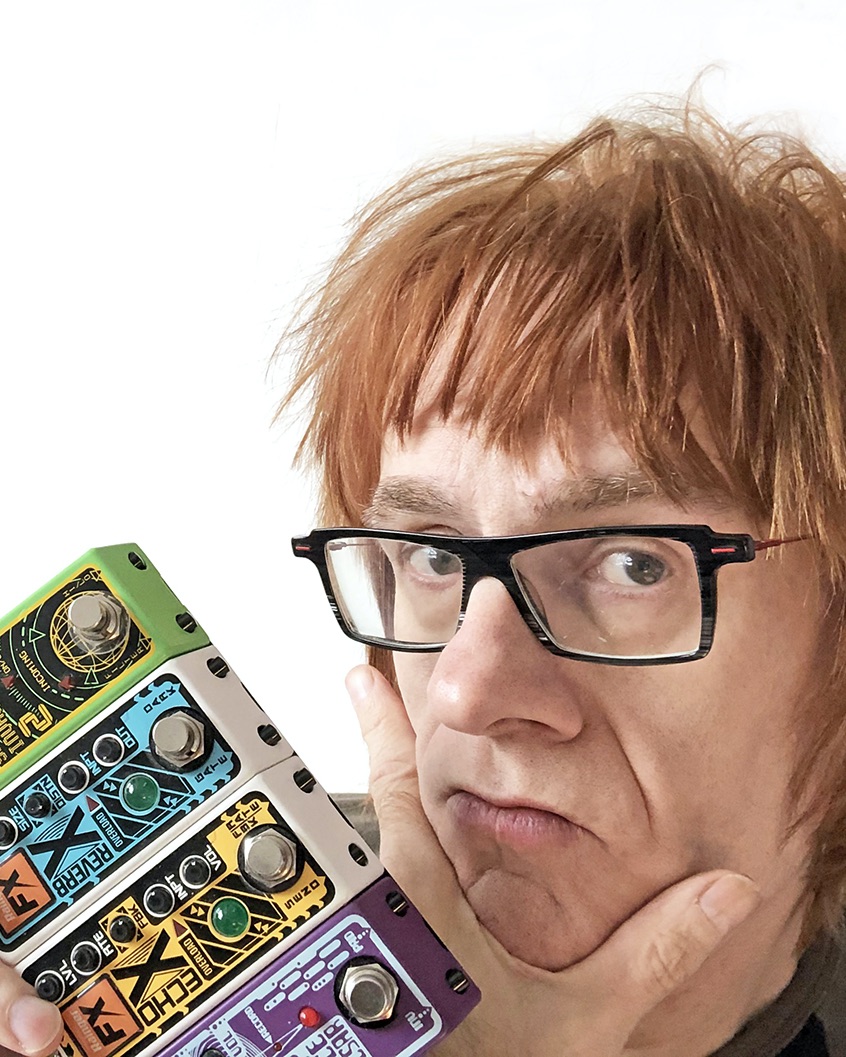 Rainger FX
Rainger FX
Set up by David Rainger in 2009, Rainger FX is a North West London-based guitar effects company, designing and building new kinds of effects pedals, and providing new sounds inspired by music around right now – with a totally distinctive visual style and use. Pedals should sound great, be totally reliable, and be fun; we like LEDs a lot – and a visual representation of the sound (from a basic on/off indicator upwards) is very important. And if the whole thing can be done simply – then that's best of all.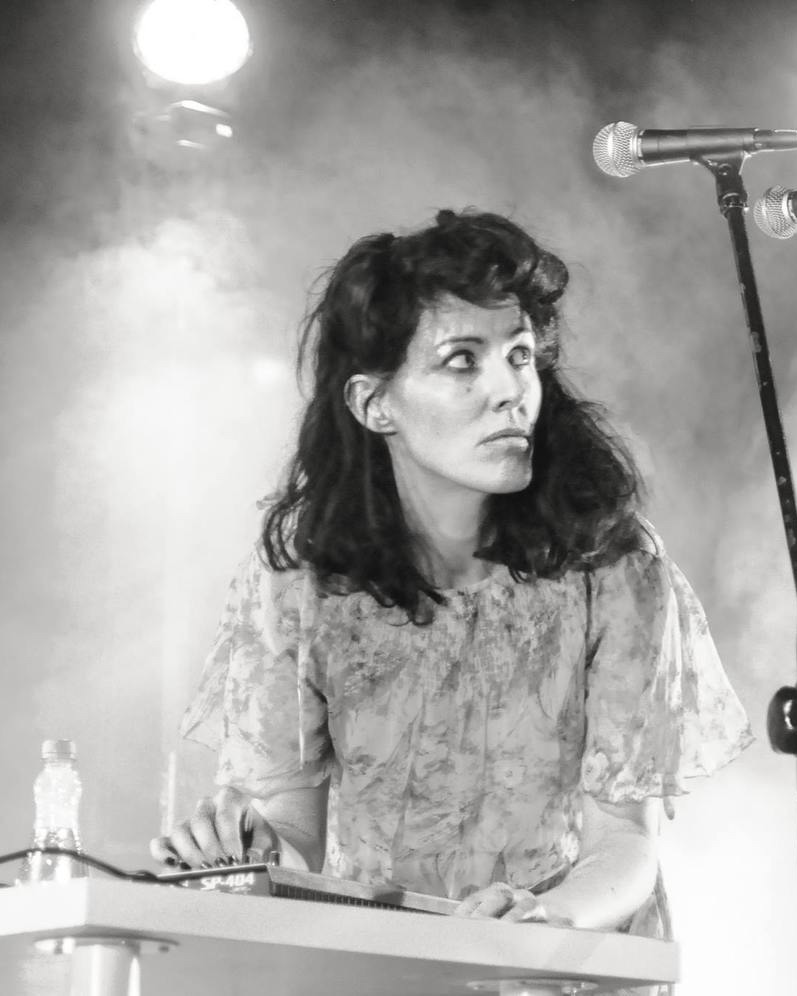 Suzanne Walsh
Suzanne Walsh
Suzanne Walsh is an artist and writer working mainly with performance, audio, and text. They have an interest in non-human worlds, from animals to the esoteric, and in creating rifts through which new meanings and realities can emerge. They also publish essays, art-writing, poetry, and fiction in literary publications including gorse journal, Fallowmedia, Winter Papers, as well as various art publications. Their practice has been supported by Culture Ireland, Fire Station Studios, and Temple Bar Gallery and Studios. The Arts Council recently added one of their vocal performance works, BirdBecomeBird, to their collection, the first acquisition of its kind.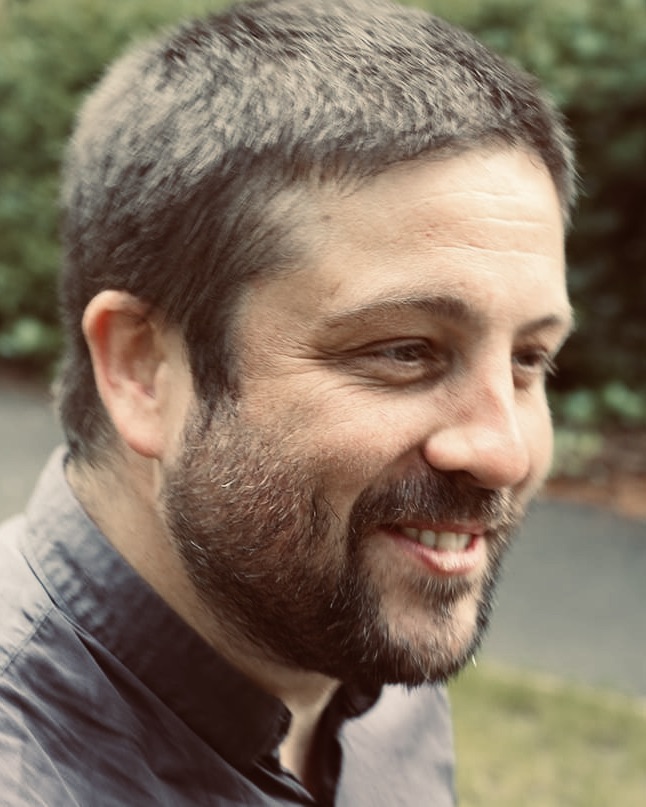 Stephen Murray
Stephen Murray
Stephen Murray is an award winning poet and the founder of Inspireland. He has published two collections of poetry with Salmon Poetry to widespread critical acclaim. He is regarded as Ireland's leading poetry workshop provider for young people and has delivered workshops to over 50,000 young people in Ireland. His work has featured on Nationwide, RTE TwoTube, TV3, Arena, BBC 2, The Irish Times, the Independent and Hot Press.
Grace Wells
Grace Wells
Grace Wells's first book, Gyrfalcon (O'Brien Press 2002), won the Eilis Dillon Best Newcomer Bisto Award, and was an International White Ravens' Choice. Other publications for children include Ice-Dreams (2008) and One World, Our World (2009), a development education text-book produced for Irish Aid and the Department of Foreign Affairs.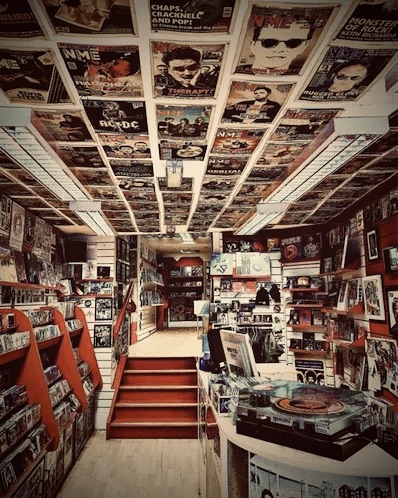 Rollercoaster Records
Rollercoaster Records
Trading since 1990 under our present guise of Rollercoaster Records. Led by the legendary Willie Meighan, until he sadly passed away in 2017, Rollercoaster has long been and continues to be the hub of the music scene in the south east of Ireland. The Rollercoaster Records label has been releasing records since 2016 .Malojian  and Arborist amongst our key releases. We have plans for a series of releases in 2023.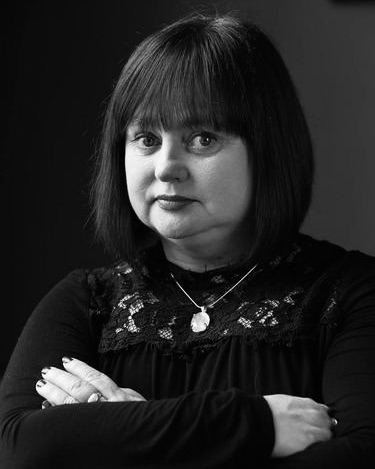 June Caldwell
June Caldwell
June Caldwell worked for many years as a journalist and now writes fiction. Her story 'SOMAT' was published in the award-winning anthology The Long Gaze Back, edited by Sinéad Gleeson and was chosen as a 'favourite' by The Sunday Times. It subsequently featured in her critically acclaimed first collection Room Little Darker, first published by New Island in 2017 and in the UK by Head of Zeus in 2019. She is a prizewinner of the Moth International Short Story Prize and has been shortlisted for many others.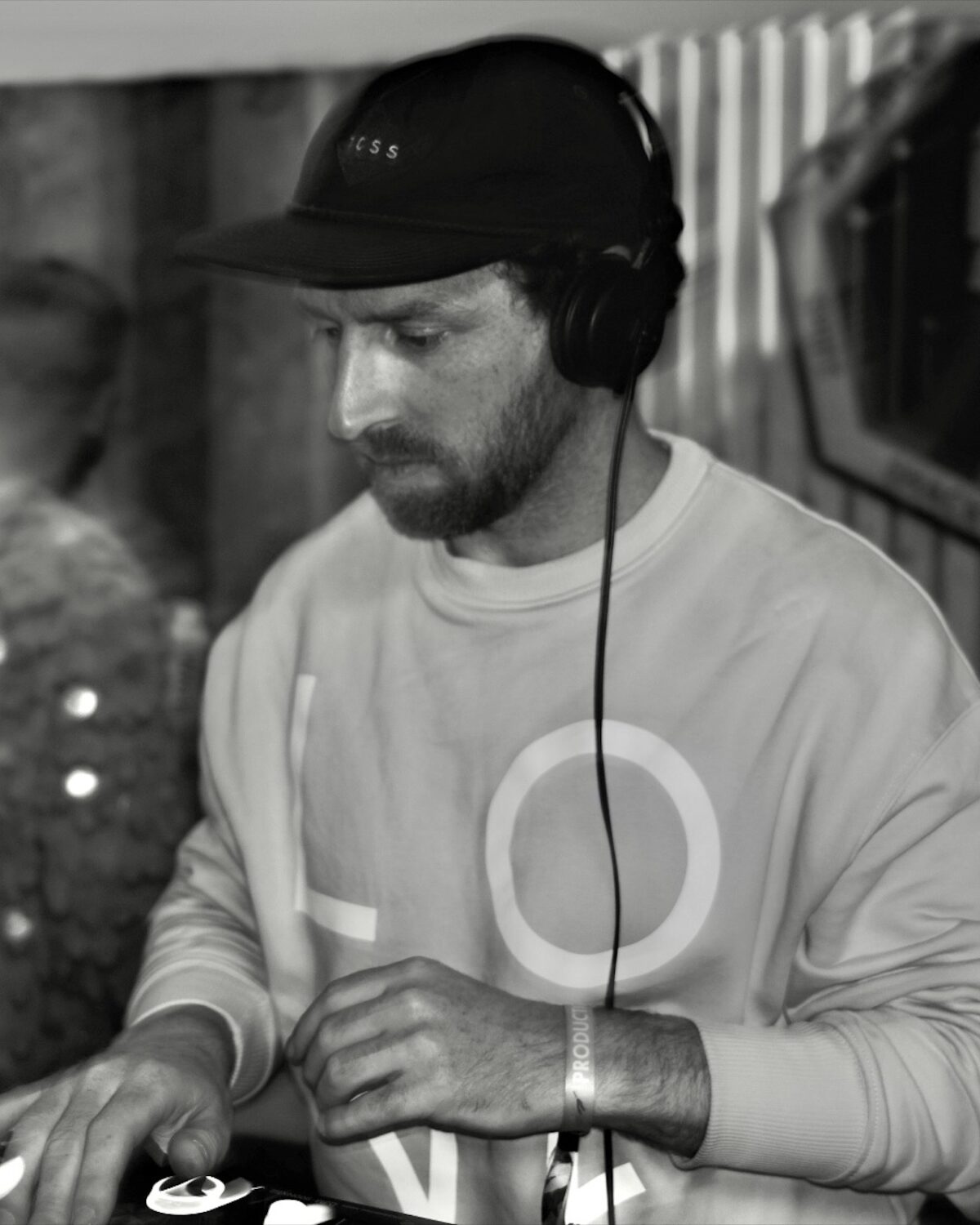 Emmet Homebeat
Emmet Homebeat
Emmet has been making music connections through various forms of musical endeavour with his Homebeat project and of course, the beloved Another Love Story for over a decade now, and can be regularly found playing at festivals such as ALS, Body & Soul, Electric Picnic and more, as well as genre spanning sets in bars such as The Big Romance, The Other Hand and the odd village hall and beer garden to boot.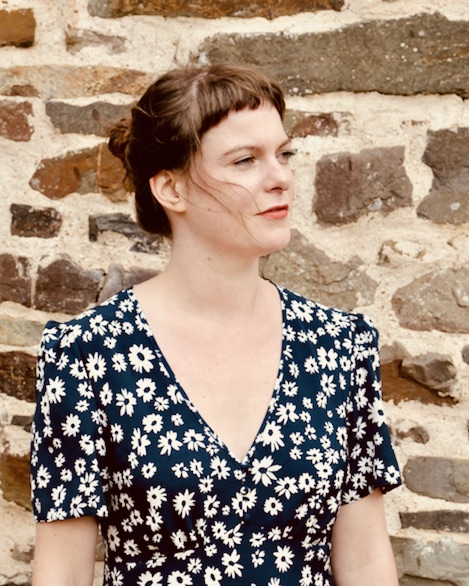 Emily S. Cooper
Emily S. Cooper
Emily Cooper's poetry and prose has been published widely in journals and anthologies. She has been a recipient of the Next Generation Award, Literature Bursary Award and SIAP funding from ACNI. Her poetry debut Glass was published in 2021 by Makina Books and she is a contributing editor for The Pig's Back literary journal.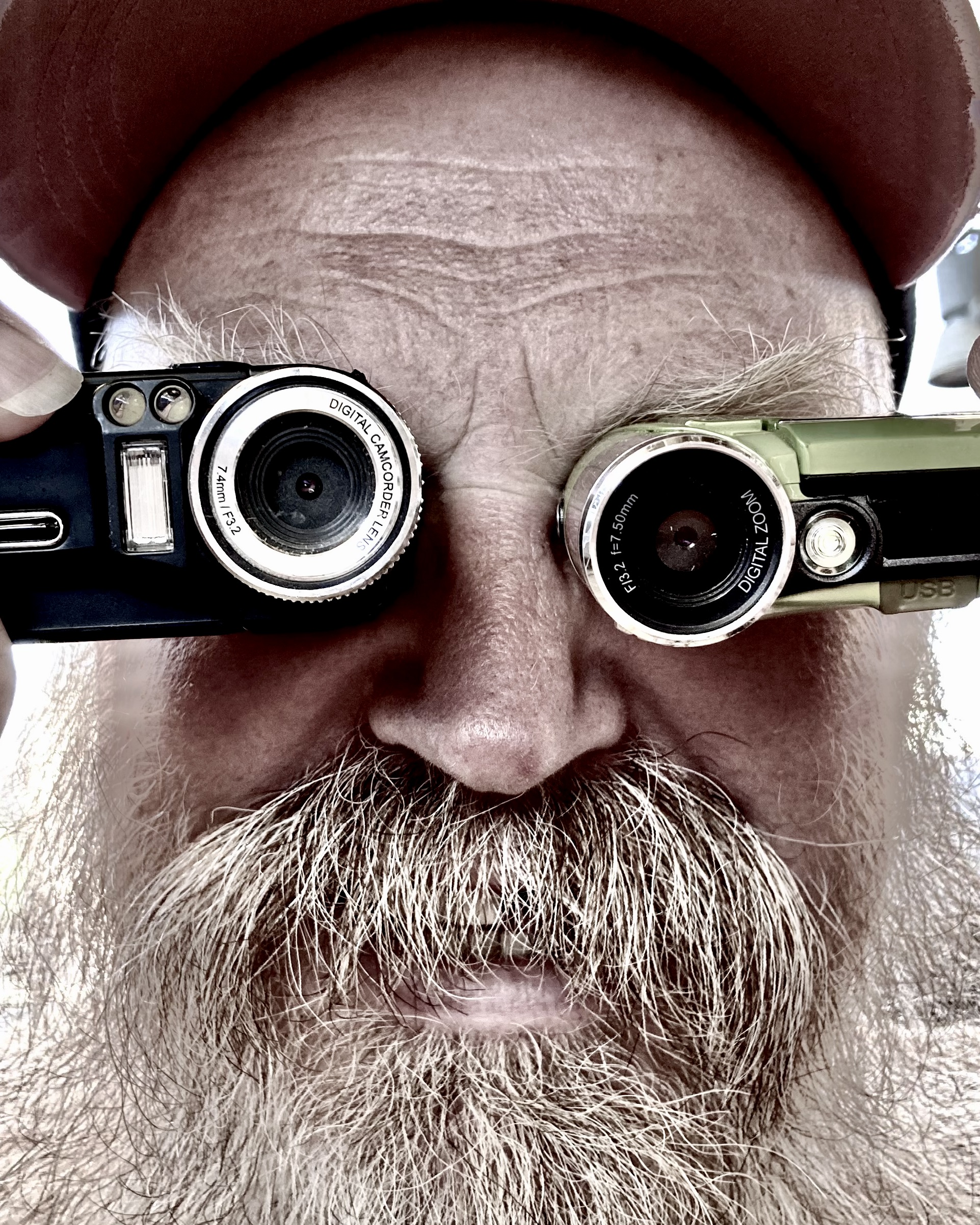 Robbie Perry
Robbie Perry
Robbie Perry musician, composer and performer with Dead Can Dance, lives in Co Cavan, Ireland. When not writing or performing he creates musical instruments and machines, both manual and automated, electronic and mechanical for art installations and creative workshops.  As co-founder of APO-33, he is currently producing live film scores for experimental film.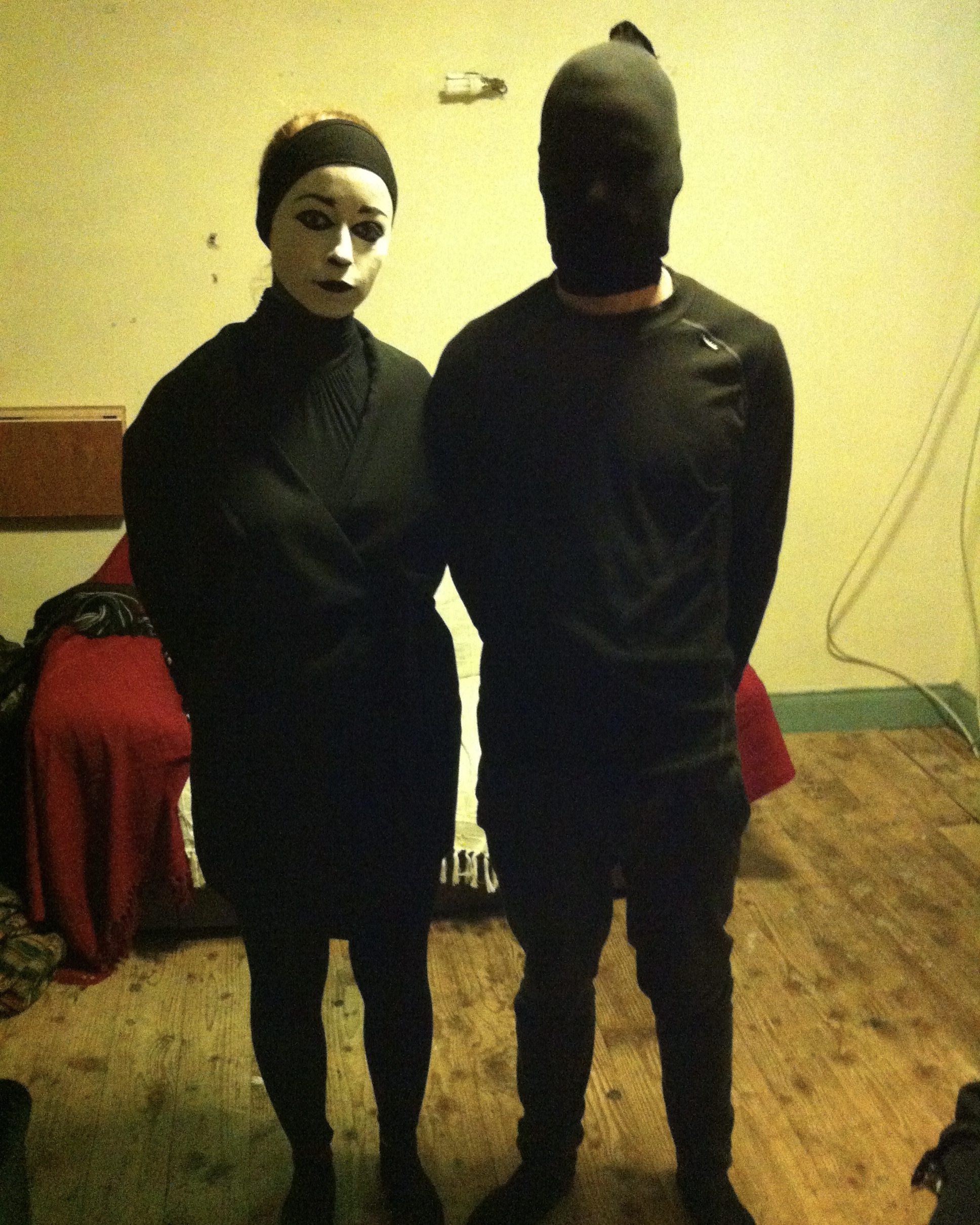 in.stance by Maeve Garvan and Darren Kirwan
in.stance by Maeve Garvan and Darren Kirwan
Maeve and Darren began their creative collaborations during their undergrad studies of Music, Media and Performance Technology at the University of Limerick. They maintained this collaborative relationship in the years since, despite living great distances apart, and have exhibited at the contemporary music centre in Dublin, performed at Quarter Block Party festival in Cork and at the Wexford Arts Centre. Maeve is a multi-instrumental musician and music producer and Darren is a sound and light artist.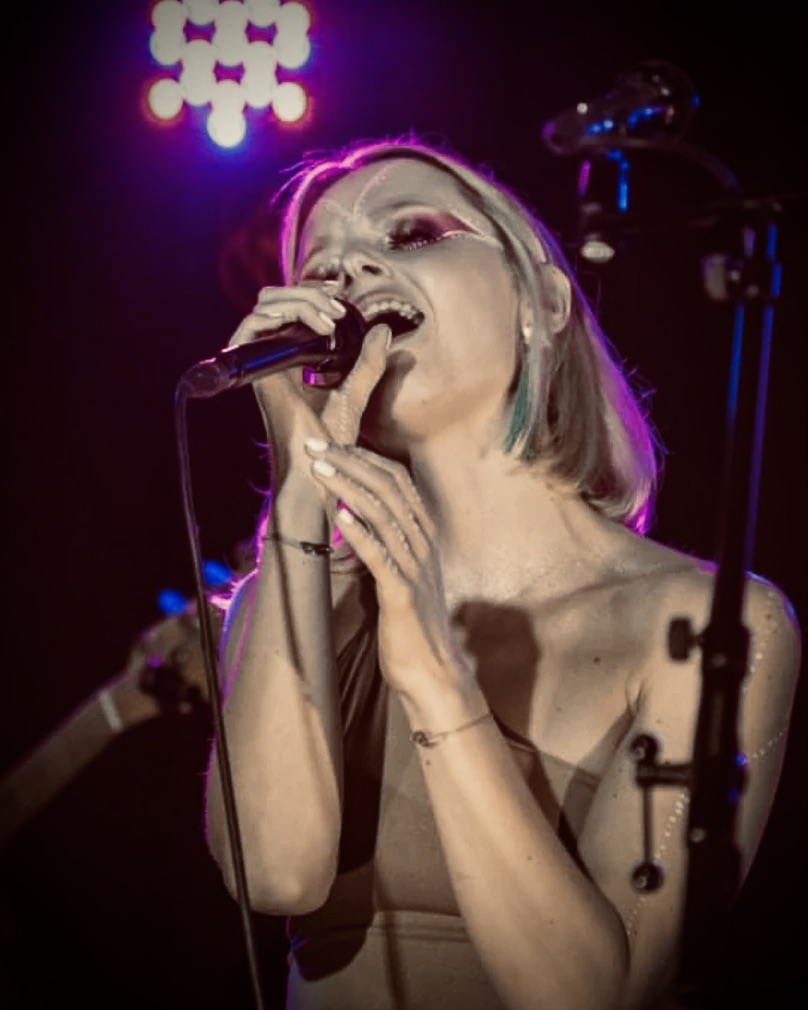 Dora Gola
Dora Gola
A haunting journey of dark electro-pop, interwoven with elements of slavic folk, brooding synths, and lavish Eastern sounds, all driven by a hybrid 80s funk groove. Dora Gola's powerful and sensual vocal draws the listener in, telling of the Earth's consciousness and human longing.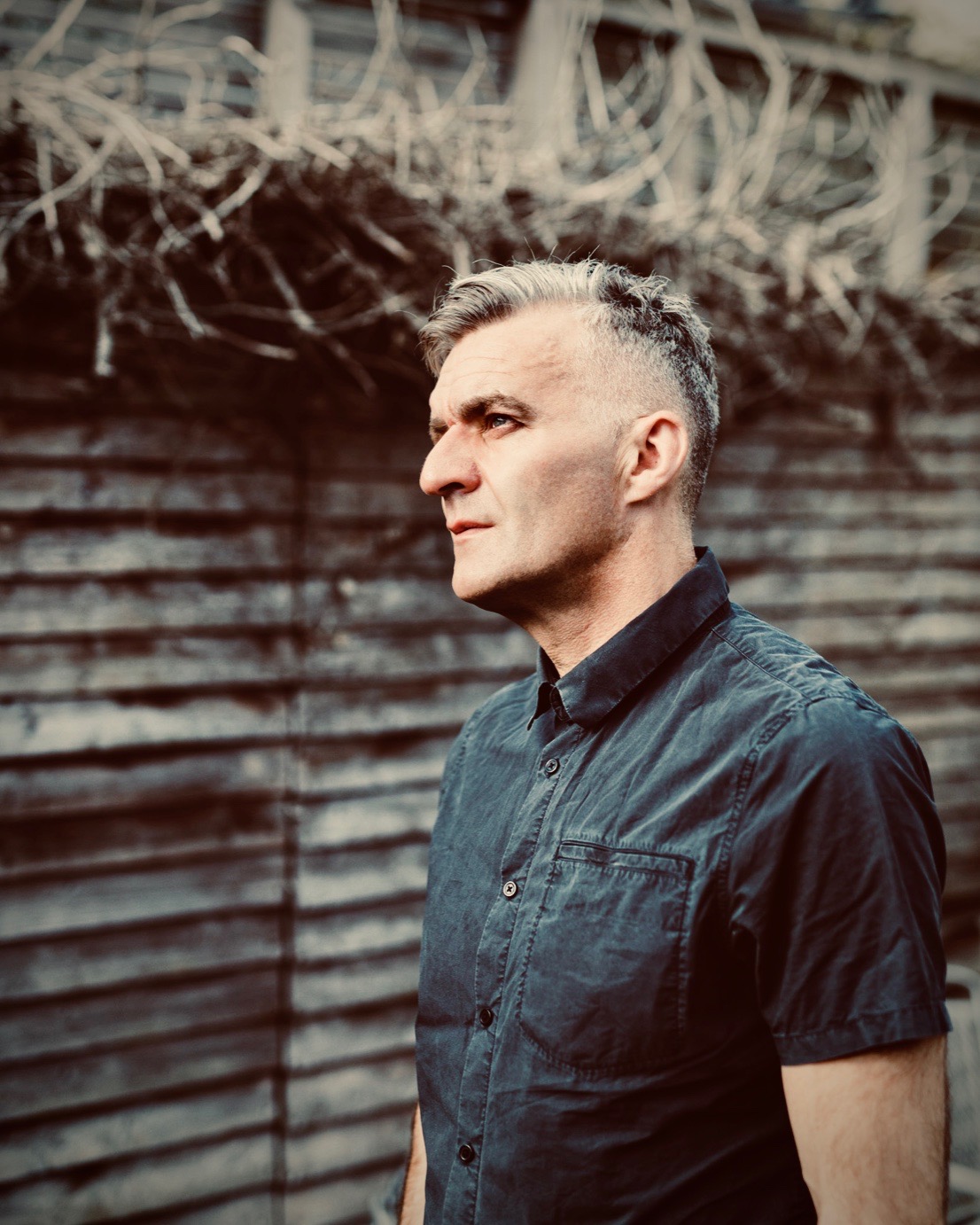 Donal Dineen
Donal Dineen
Donal Dineen is a recovering DJ, photographer and broadcaster from Kerry. He is the presenter of the Irish music internet TV show This Ain't No Disco and publisher of both the Make Me An Island and We Are The Makers podcast series.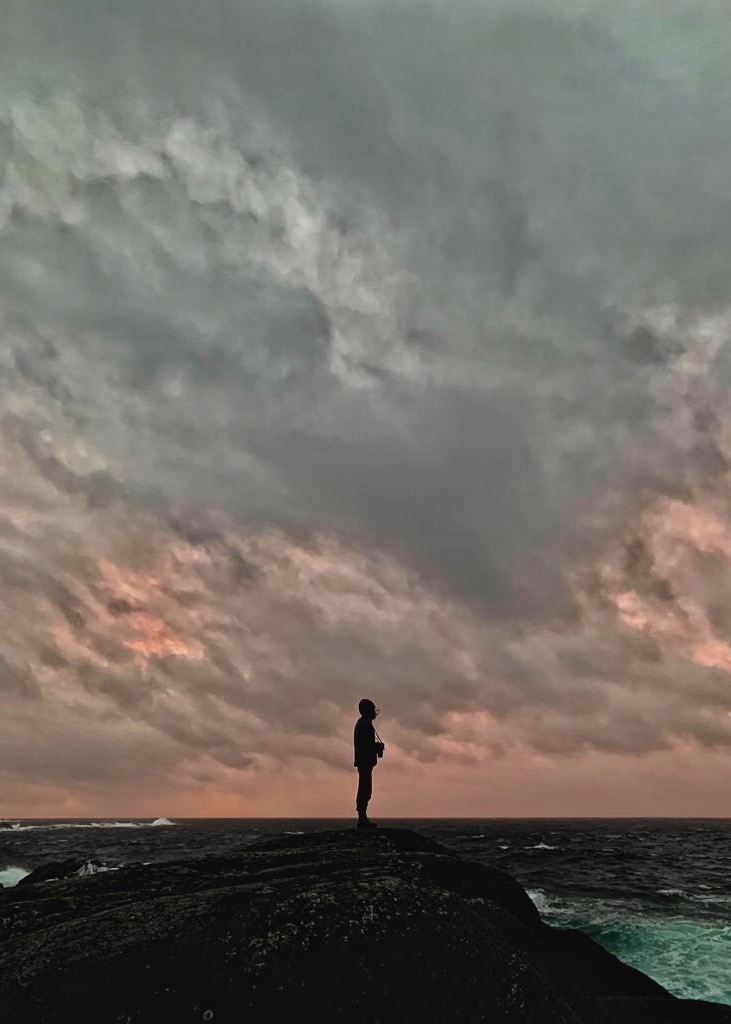 Ciaróg
Ciaróg
Splitting her time between the rugged land/oceanscape of West Clare and the mountains and rivers of Vestland, Norway, Ciaróg (Ciara McGarrigle) is drawn to and fascinated by the movement of water. Her brand of ocean music draws influences from impressionist piano music, Irish traditional music, contemporary and modal jazz, as well as ambient and soundscape music. From the humbling feeling of witnessing a powerful storm to the flow moment of kayaking down a waterfall, she is on a never-ending journey of attempting to capture this magic and mystery in music, in the hope that it might reach a few ciaróga eile.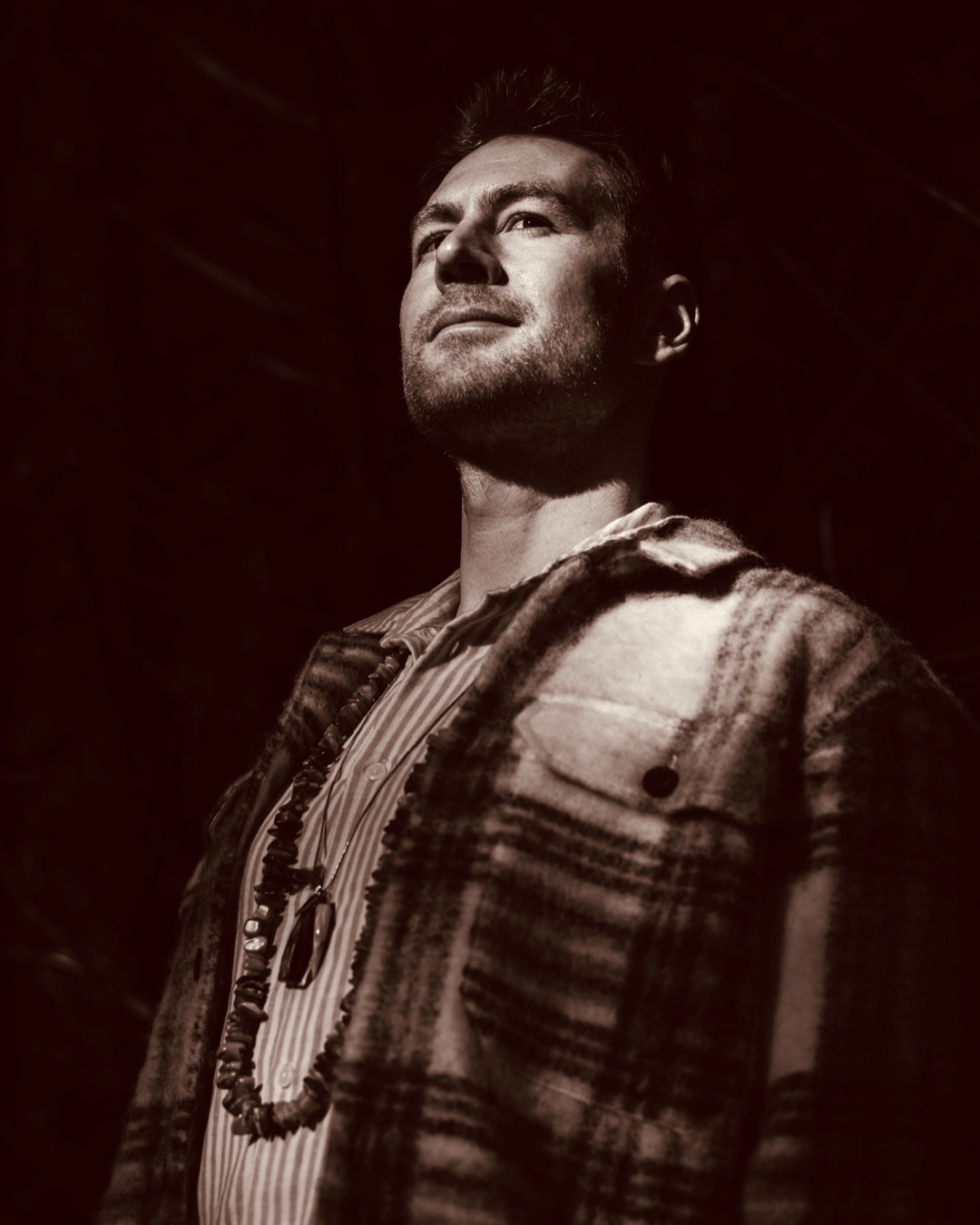 Enda Gallery
Enda Gallery
Enda Gallery offers up his truest realisations and experiences in his songs and accompanies poetic lyrics with deeply moving piano playing. His purpose is to create beautiful and liberating art. Enda currently performs in an intimate set up with piano and vocals. For 8 years he lived and performed in Berlin, a city which is itself a character within his songs and has inspired feelings of challenge and liberation in all of its forms.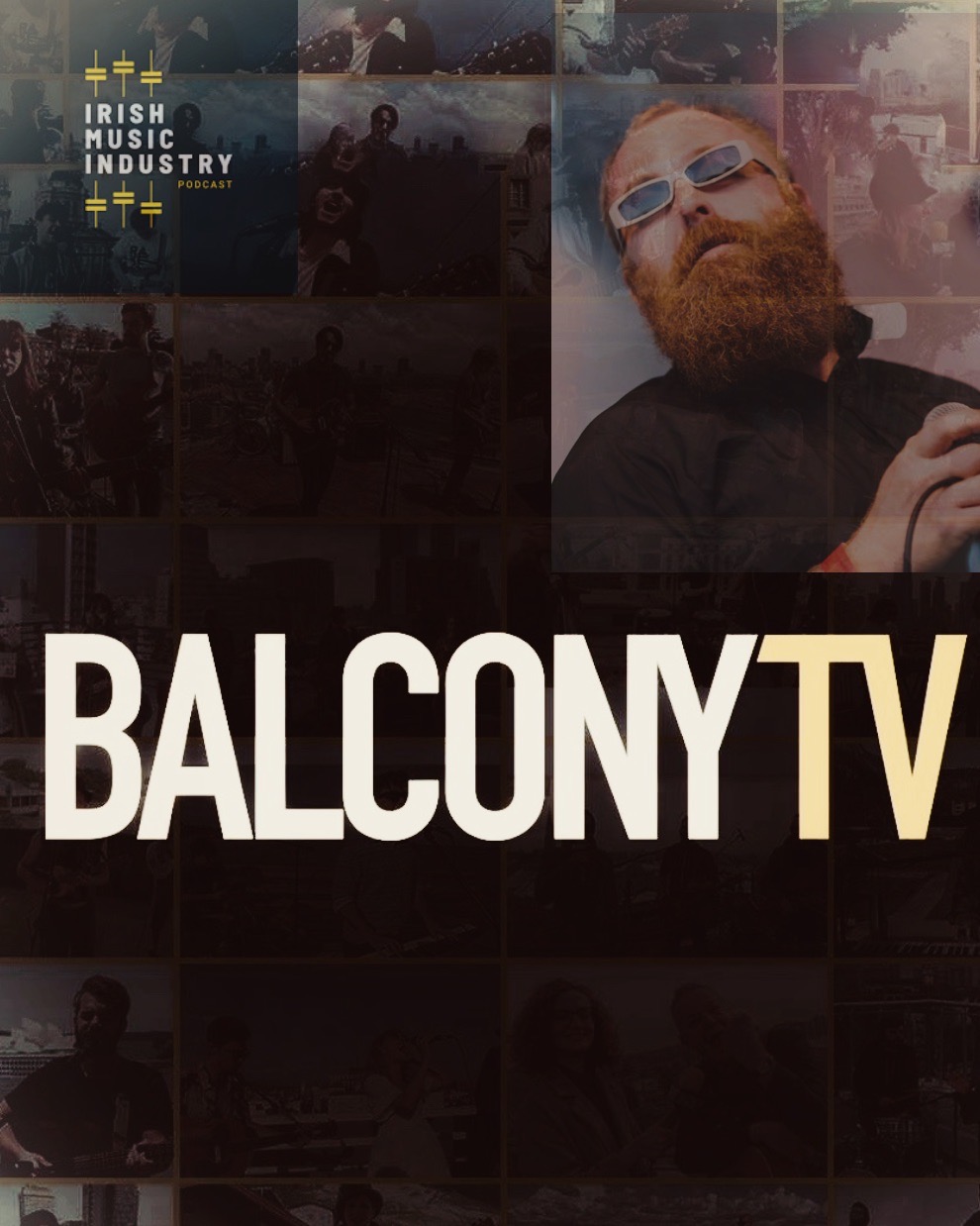 The Untold Story of BalconyTV
The Untold Story of BalconyTV
Irish Music Industry podcaster Mark Graham explores the rise and success of an Irish cultural phenomenon that spread worldwide, but it also looks for lessons from a classic music industry tale: a record company signs a contract with a group of creative friends who eventually end up with nothing but hard-earned experience and some great stories. The fully story of BalconyTV has never been told, until now.
15:00 – 16:00 Saturday  28th Jan
Build your own synth with Robbie Perry
Build your own synth with Robbie Perry
Robbie Perry will be guiding participants through the assembly of their own portable functional knob twiddling musical synthesiser. Based on the Arduino microprocessor the final product has a built in speaker. Once constructed, the participants will be encouraged to take their sonic pet wonders and let them sing in a cosmic sonic jam roundup of the session!
2 hour workshop
€55 sur charge for parts is required
limited 10 participants so early booking advised
9:00 – 11:00 Saturday  28th Jan
Email info@hoteldoolin.ie when booking to reserve your spot.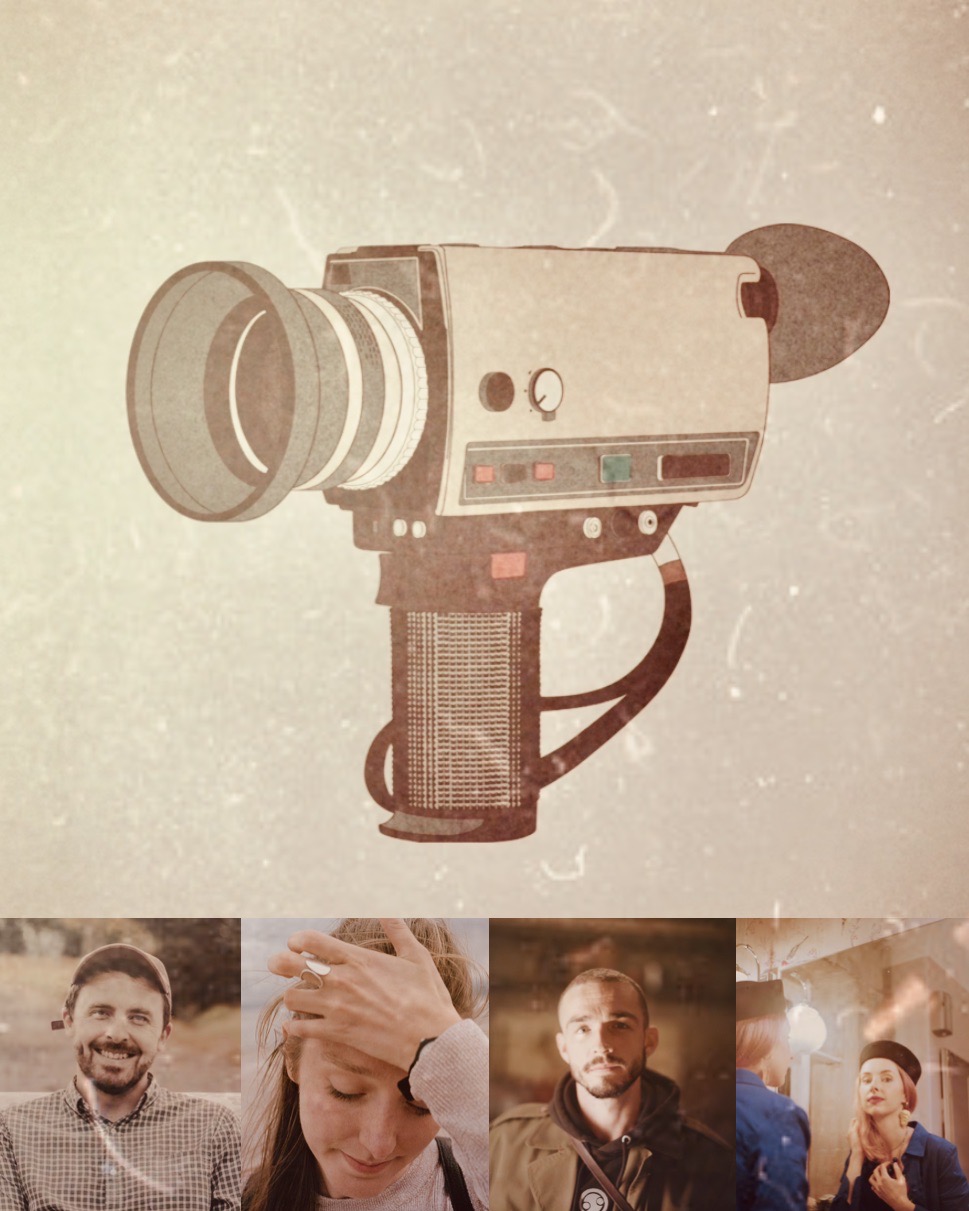 Music Film makers panel
Music Film makers panel
Music Film makers panel
Myles O'Reilly of Arbutus Yarns will host a panel discussion with some of Irelands top music video film makers. Mark Logan, Louise Gaffney, Brendan Canty, and Mia Mullarkey. Each film maker will show a film and Myles will discus their approach to conveying the message. There will be a Q&A afterwards.
16:00 – 17:30 Saturday  28th Jan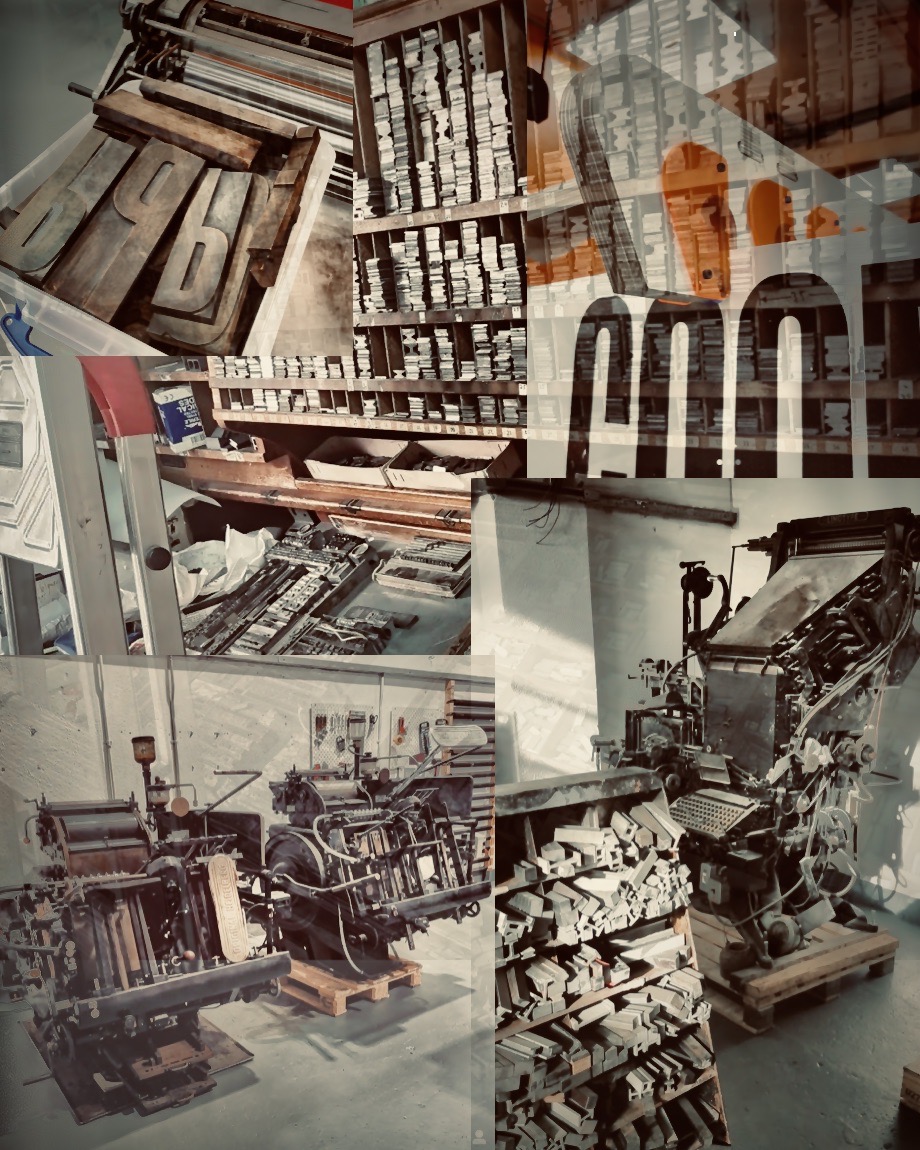 Letterpress Printmaking with The Gentian Press
Letterpress Printmaking with The Gentian Press
Get hands on and inky with the age old craft of Letterpress, in this fast paced 3 hour Letterpress workshop with Conor Burke of The Gentian Press. This workshop will begin with an an overview of letterpress printing and it's history, an explanation of hand setting type and an introduction to the various presses and their functions. Participants will have a hands-on and inky experience whilst creating a letterpress print using all of its processes, from composition (hand-setting, spacing and locking-up wood and metal type) to printing (inking and pulling the paper over the press). Participants are invited to create their own letterpress poster (A2/A3) of one of their favourite quotes. They will then use a selection of woodtype & metaltype from our library of over 700 fonts. Beautiful results can be achieved by playing with the layout, ink effects, and the texture of the wood type. Think big and Bold!  These Quotes will be printed by hand on to handmade paper using our FAG Swissproof 40 and Fag control 800 proofing presses. *Please prepare a number of quotes you may like to print in advance. These could be from your favourite writer, film, song etc. No prior experience of letterpress, typography or design necessary. All materials will be provided but.
What is included on workshops
Everything you need for printing eg paper, ink etc. A tube will be provided for you to take you poster away in. Suitable clothing I use oil based inks which will stain your clothes! We recommend wearing an old jumper or shirt that you don't mind getting ink on. Aprons will also be provided.
10:00 – 13:00 Saturday  28th Jan Limited to 10 places
Off site in Lisdoonvarna
Email info@hoteldoolin.ie when booking to reserve your spot.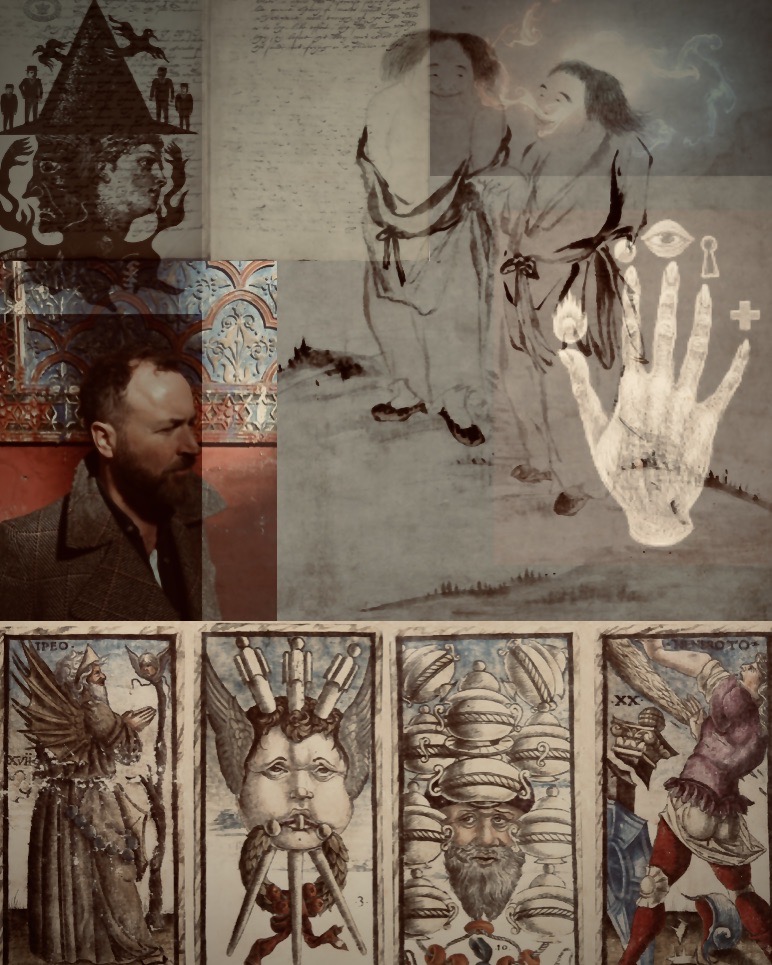 David Keenan - Magick workshop
David Keenan - Magick workshop
An open introduction to magick, a conversation where people will be encouraged to ask questions as we go, introducing people to various 'divinatory' methods, like sigils and tarot spreads, which they can try on their own, as well as some thought experiments and koans, and giving some explanation of how I believe they work, and what their actual efficacy and point is.
11:00 – 13:00 Saturday  28th Jan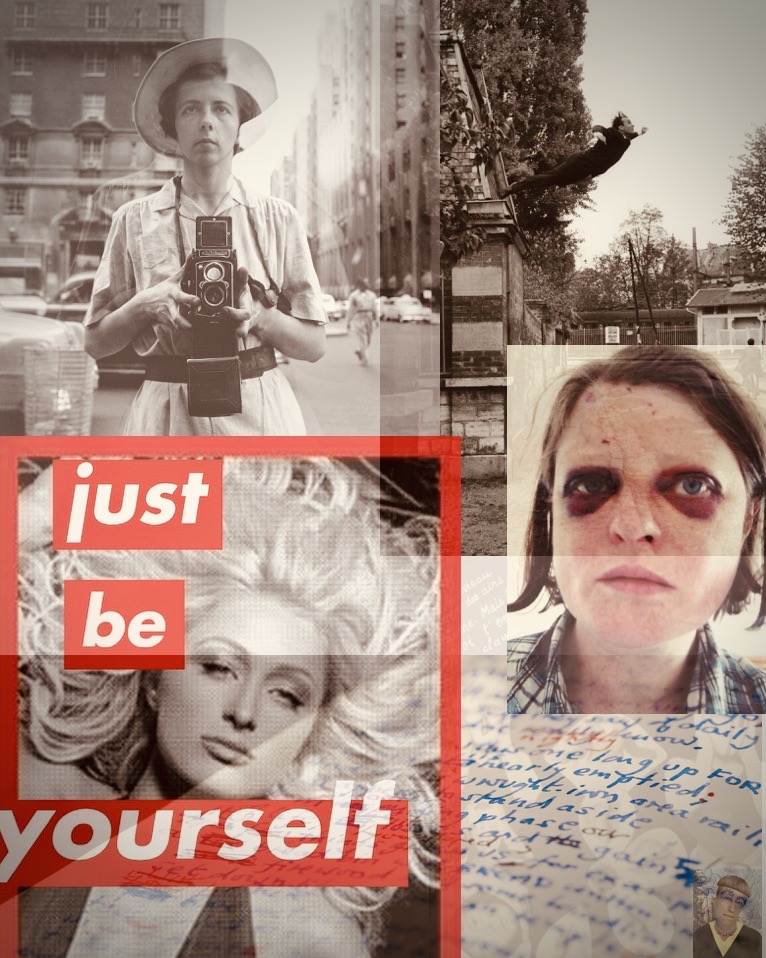 Autoportraits - Susan Tomaselli
Autoportraits - Susan Tomaselli
Making stories from art Creative Writing Workshop with Writer in Residence Susan Tomaselli. In 1960, experimental visual artist Yves Klein made a photograph that depicts him seemingly jumping into space from the parapet of a building on a quiet street. The image was published in Dimanche, his parody of a Sunday newspaper.
In AUTOPORTRAITS, a creative writing workshop, we will explore how to write literary selfies on people, places and things. We will use an artwork (Barbara Kruger, Cindy Sherman, Claude Cahun, Vivian Maier, and others) as a starting point, and will look at how to tell a story using a central character through various modes and techniques of writing (including Oulipo, surrealism, autofiction etc). We will consider the idea of 'making' (story-telling as a construct, framing), resulting in our own one-day newssheet.
All artworks will be provided by the tutor on the day, as well as short texts for close reading
9:00 – 11:00 Saturday the 28th Jan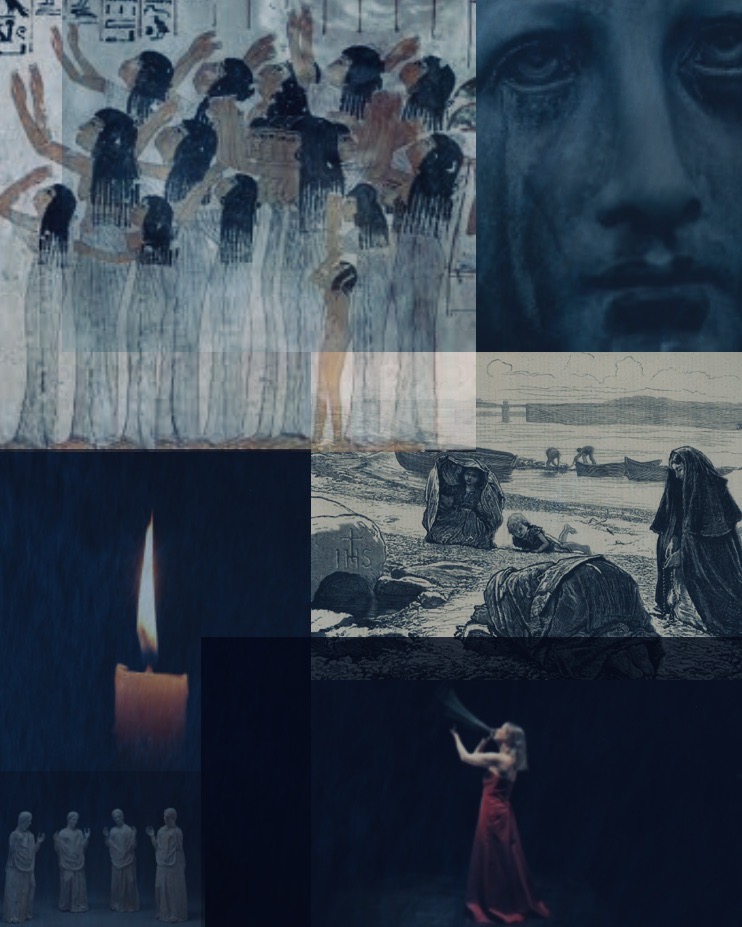 Caoin - Sounding Loss - lament workshop
Caoin - Sounding Loss - lament workshop
Caoineadh '' to cry, to keen and lament'' is a both a traditional Irish and global practice of lamenting the dead, a communal practice that both eulogised and critiqued the living and the deceased. In Ireland it was traditionally the bean caoineadh, the keening woman's role to facilitate this ceremony, to hold and create a liminal space using sound recitation and song. In this workshop you will learn about Irish and global keening practices, hear examples of Irish and International lament and we will sing a lament together.
9:00 – 11:00 Saturday the 28th Jan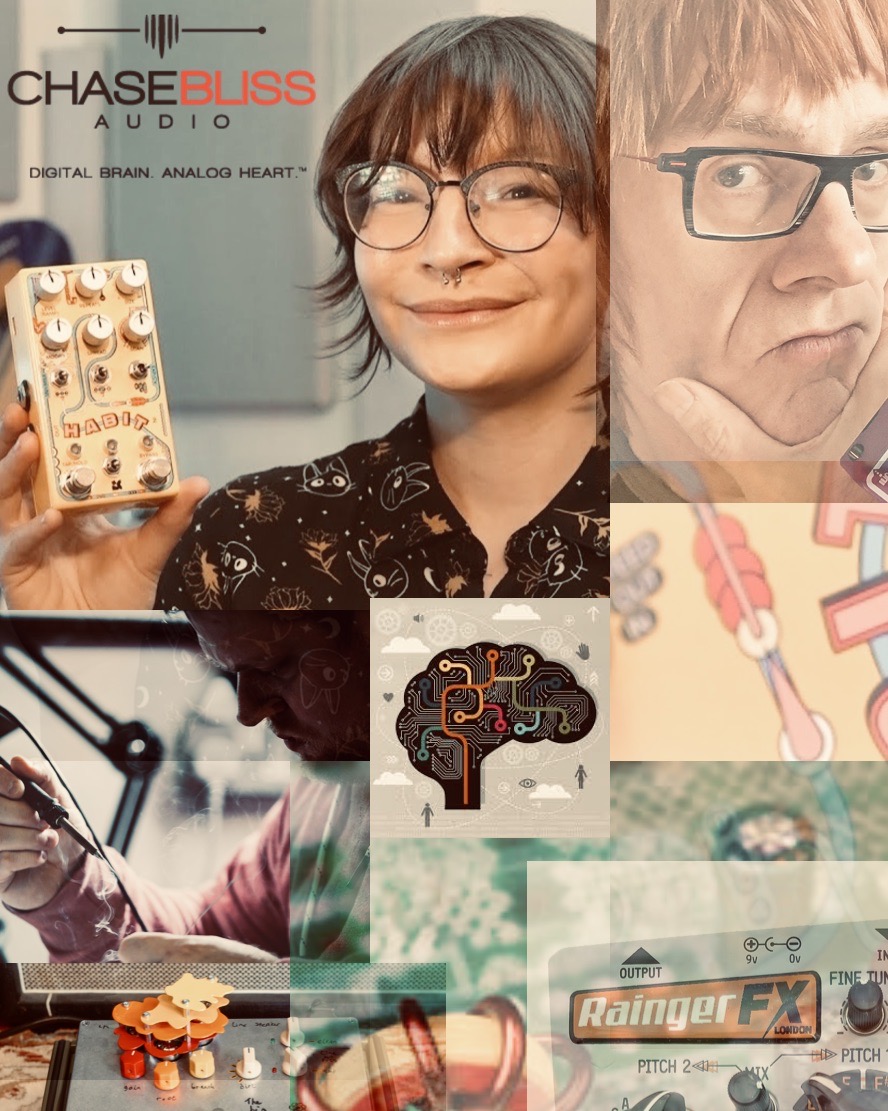 Hedge School Pedal Party
Hedge School Pedal Party
Chase Bliss, Rainger FX and Thorpyfx are coming for a 2 hour pedal party. Pedals will be demoed through guitars, synths, mics you name it, There will be a Q&A and opportunity for the audience to jam and try out some gear. Hosted by pedal meth-head Robbie Perry.
12:00 – 15:00 Saturday the 28th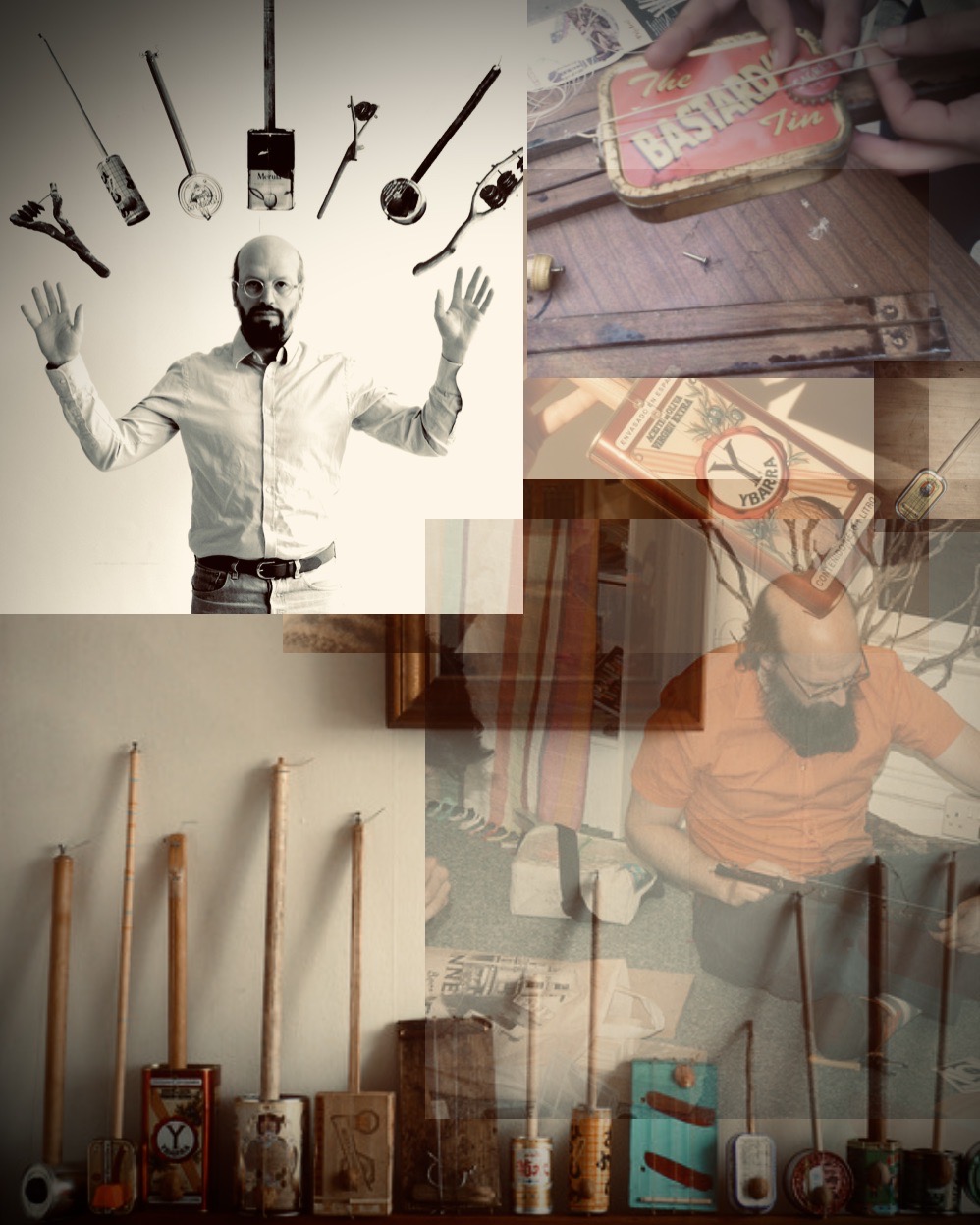 Instant Instrument Workshop
Instant Instrument Workshop
Maverick improviser, luthier & composer McCloud Zicmuse invites you to participate in a unique creation: the INSTANT INSTRUMENT WORKSHOP. Using materials found in the environment around us, we construct our own musical instruments and then play them as part of the INSTANT INSTRUMENT WORKSHOP ENSEMBLE. McCloud leads you on the path of musical discovery through the garbage heap & recycling bin where everything is possible: tin can guitars, cardboard drum sets, shakers made from bottle caps & so much more. At the end of the construction phase, comes playing on the stage. We'll get to know our new creations and after practicing a few times we play a concert (or at least a few songs) for friends & family alike.
10:00 – 12:00 Sunday the 29th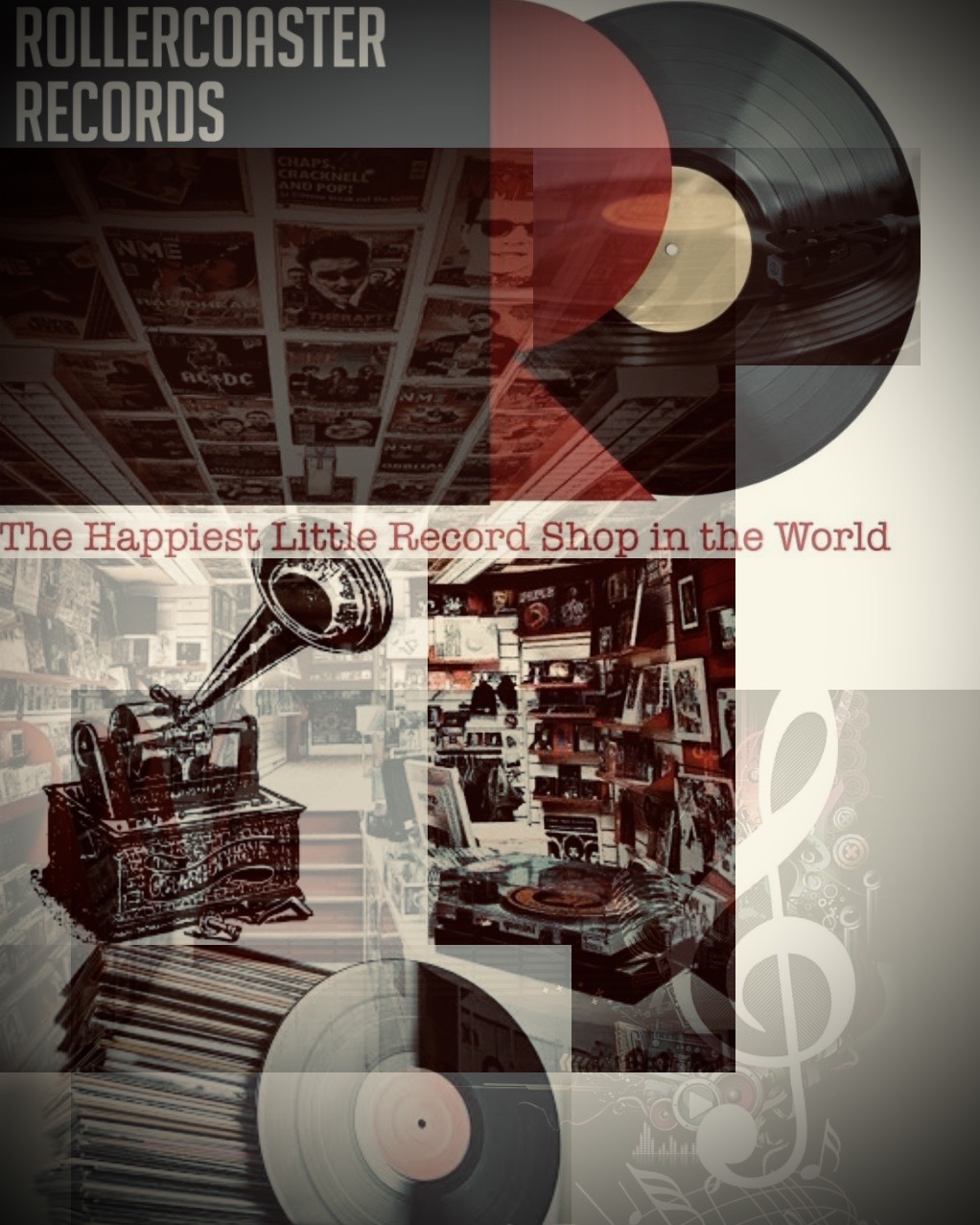 Rollercoaster Records pop up shop
Rollercoaster Records pop up shop
Kilkenny's Rollercoaster Records Kilkenny will have a pop up records store at Hedge School featuring
Ambient, Electronic Records with a bit of weird stuff for good measure, with lots of Irish Artists.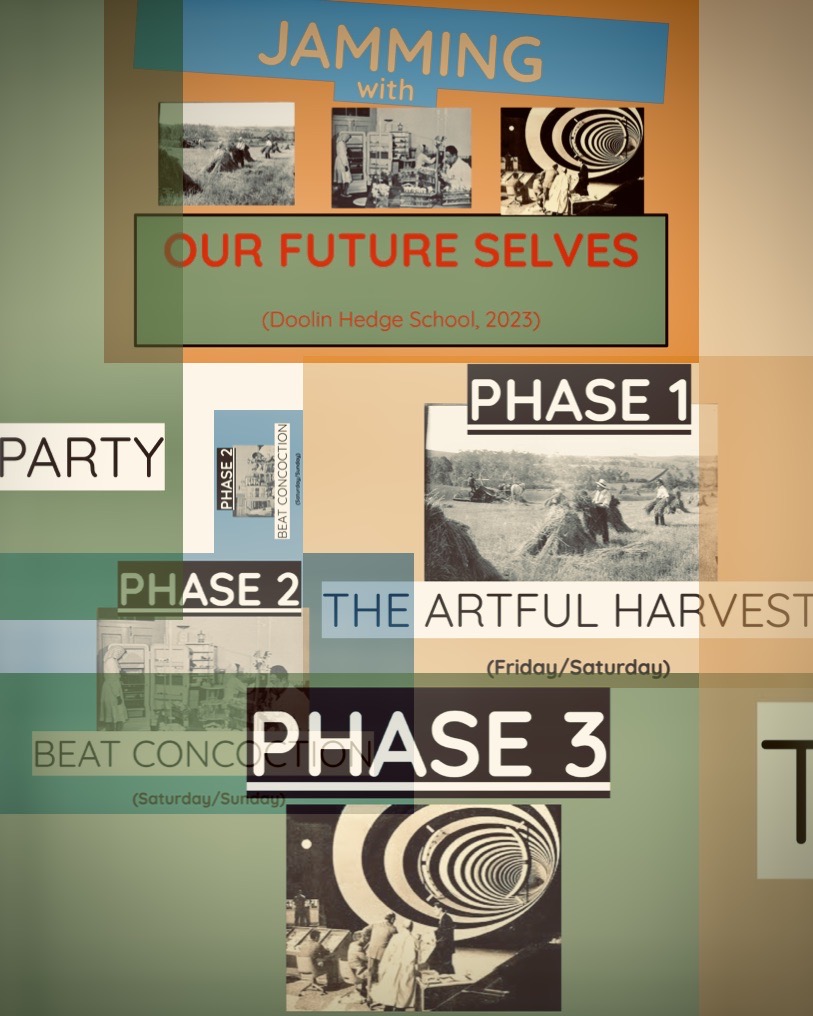 Beat Concoction
Beat Concoction
The Curly Organ& Enda Gallery will run Beat ConCoction. A workshop in beat creation. The workshop will involve devising systems (architecture), developed by composer/producer Enda Gallery, whereby beats and arrangements can be created from a sample with minimum fuss and maximum creative flow.
Open to everyone, but any previous exposure to music software will enhance the experience.
9:00 – 12:00 Sunday 29th Jan
Maximum: 9 participants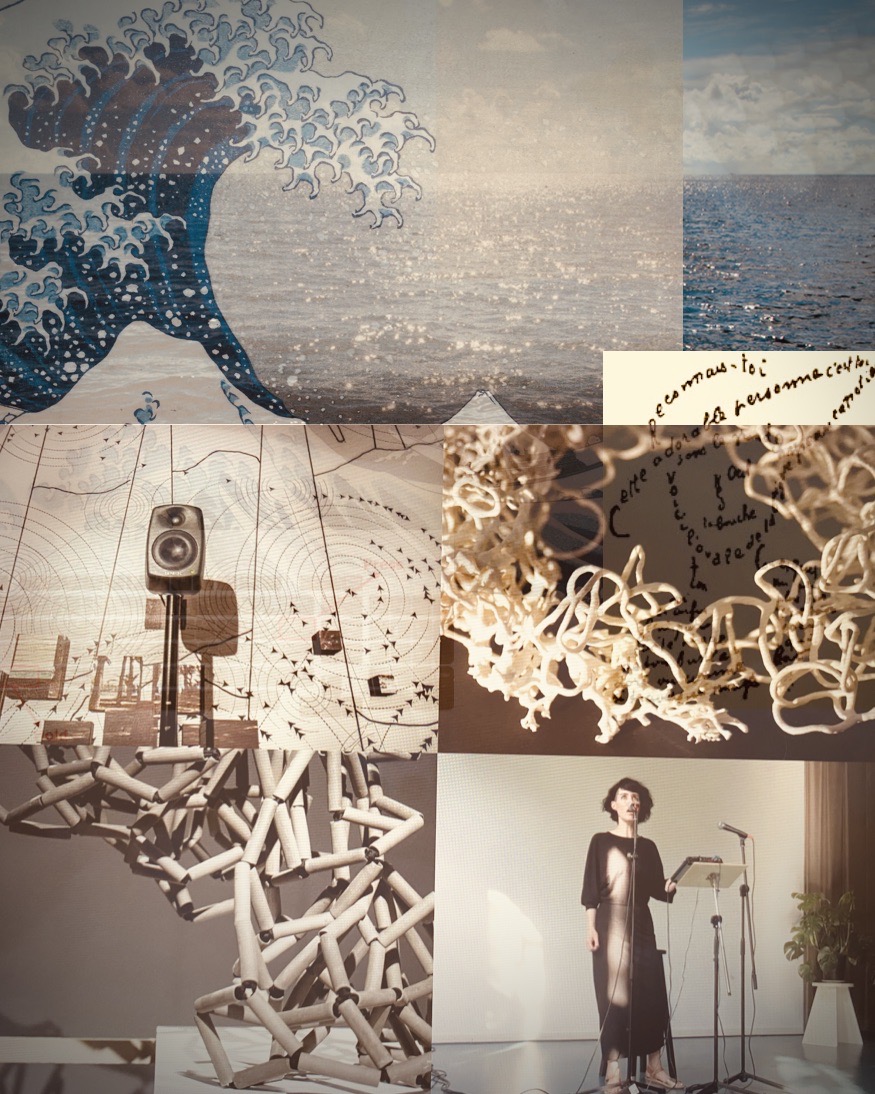 Waves of Words - Suzanne Walsh
Waves of Words - Suzanne Walsh
Waves of Words - Suzanne Walsh
This workshop draws on the experiences of Suzanne Walsh from their career of working with vocalisation, text assemblage, and performative reading. 
This oceanic themed workshop will explore vocal exercises and improvisations, methods of adding colour and expression to text delivery, and playing with text excerpts and sounds to create a group sound poem. 
14:00 – 17:00 Saturday 28th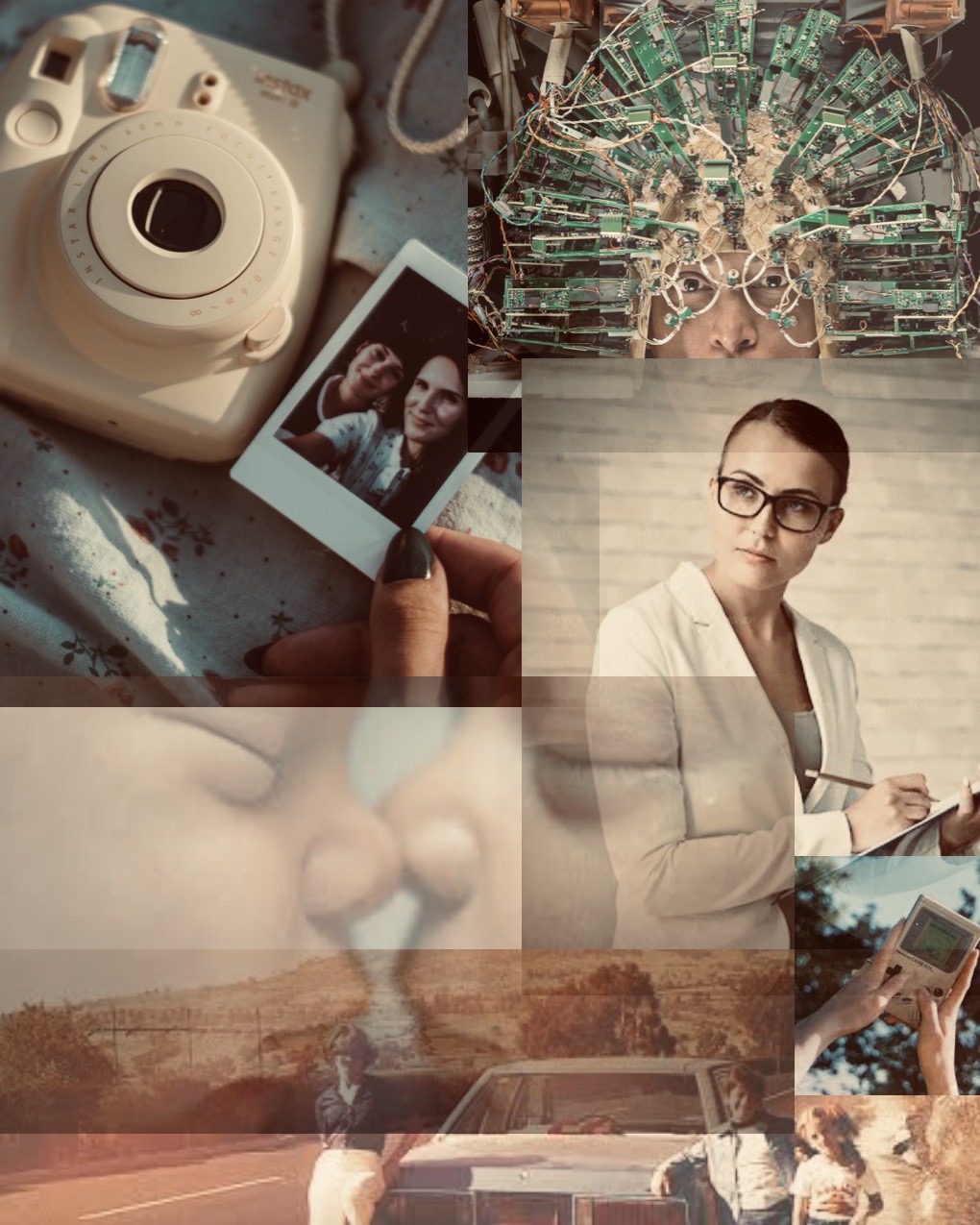 Memory Mall
Memory Mall
Before each of us are born, our experiences of the world shaped us in ways we do not even comprehend. Our brains were not developed enough to make sense of our early lives and so these experiences become unresolved, unconscious memories. Through the medium of a tube video wall, guitar pedals, old phones and an Austrian ' Replicant ' psychotherapist,  Simon O'Reilly will invite participants to connect with hidden memories and life experiences to form a collision of sensory delights.
19:30 – 20:30 Saturday 28th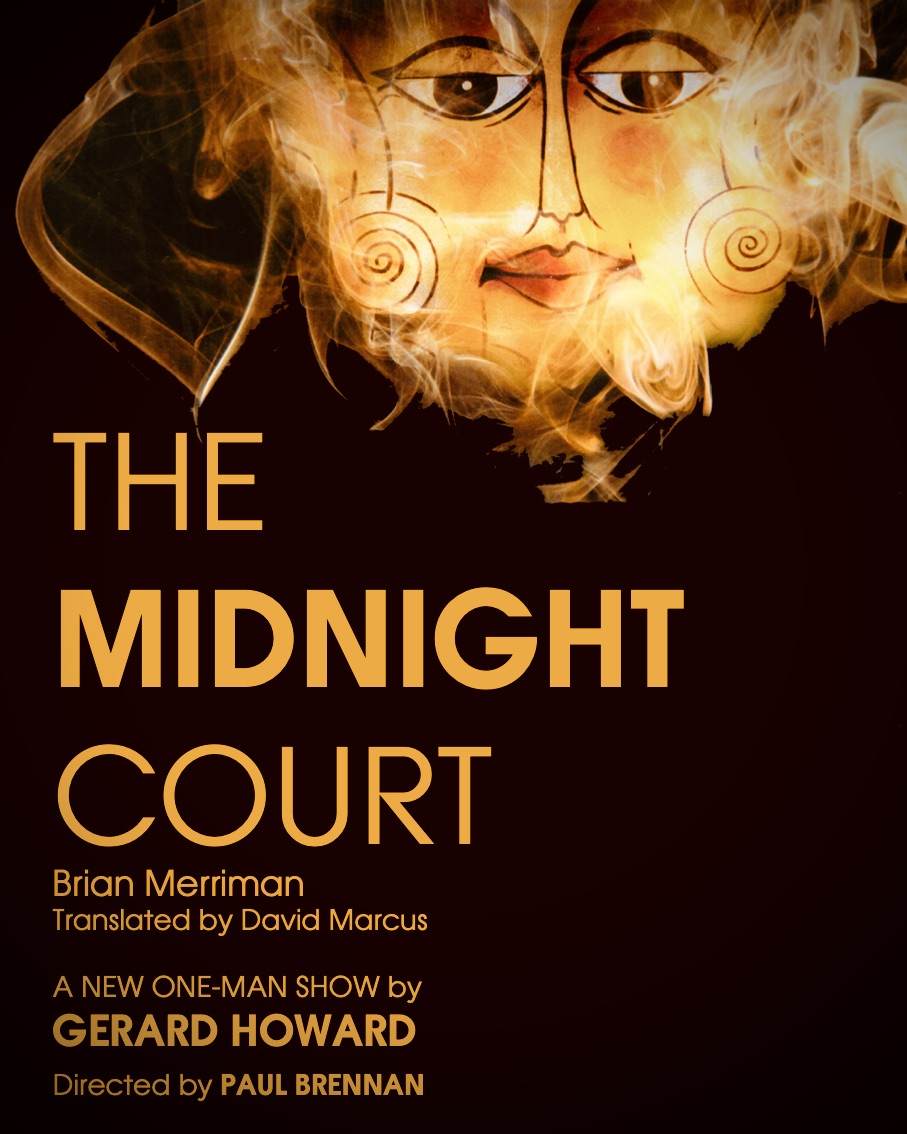 The Midnight court
The Midnight court
"Unless there's a spurt in procreation, we can bid goodbye to the Irish Nation…"The one they forgot to ban (in the 1950s): Sharp, witty, coarse, pithy, vicious, hilarious.
David Marcus' translation of Brian Merriman's epic poem is brought to life by Ger Howard in a show that enraptures and resonates with the thoughts, mores and preoccupations of every generation.
Duration 55 minutes, no interval.
17:00 – 18:300 Sunday 29th
Weekend
includes entry to all performances and workshops for the weekend
Friday 27th of January

WHEN

WHAT
WHERE

14:00 — 17:00 

Poetry Workshop

14:00 — 17:00 

June Caldwell Short Story Workshop

20:00 

Drinks reception

20:00 — 21:00

Ciaróg & Olga Ambient & Visuals

21:30 — 22:30

Imbolc by Branwen

22:00 — 00:00

Dónal Dineen

00:00 — 01:00

Tara Howley & DJ Sharkey

01:00 — 01:30

Dora Gola
Saturday 28th of January

09:00 — 11:00

Build your own synthesiser with Robbie Perry €55 surcharge for materials

09:00 — 11:00

Caoin: Sounding Loss- Lament Workshop with Ceara Conway

10:00 — 13:00

Letterpress Printmaking with Gentian Press (Off-site Lisdoonvarna)

11:00 — 13:00

Magick with David Keenan

12:00 — 15:00

Pedal Workshop with Chase Bliss, ThorpyFX & RaingerFX

14:00 – 17:00

Waves of Words with Suzanne Walsh

15:00 – 16:00

The Untold Story of Balcony TV with Mark Graham

16:00 – 17:30

Music Film Makers Panel hosted by Myles O'Reilly

18:00- 19:30

David Keenan Reading

18:30 – 19:10

in.stance with Darren Kirwan & Maeve Garvan

19:30 – 20:30

Dr. O'Reilly's Walk-in Memory Mall

21:00 – late

Open Attic with Steven Murray

21:00 – 00:30

Stephen James Smyth/Ceara Conway/Ana Mallarkey/Katie Kim

00:30 – Late

Emmet Condon Homebeat DJ
Sunday the 29th of January

09:00 – 12:00

Conscious Jamming with Curly Organ & Enda Gallery

09:30 – 11:30

Grace Wells Poetry Video Workshop

10:00 – 12:00

Instant Instrument Workshop with McCloud Zicmuse

12:00 – 13:00

Sunday Mass & Brunch with High Priestess Susan Tomaselli, altar girl June Caldwell and guests Suzanne Walsh & Emily Cooper

15:00 – 16:00

Tree planting with Hometree

17:00 – 18:00

Play – The Midnight Court

18:30 – 19:30

Manchán Magan an Saol Eile

19:30 – 20:30

Grace Wells Doolin Arts Book Launch

21:00 – 22:00

Time-Travelling Dance Party With Curly Organ

22:00 – Late

Margaret O'Connor Closing DJ set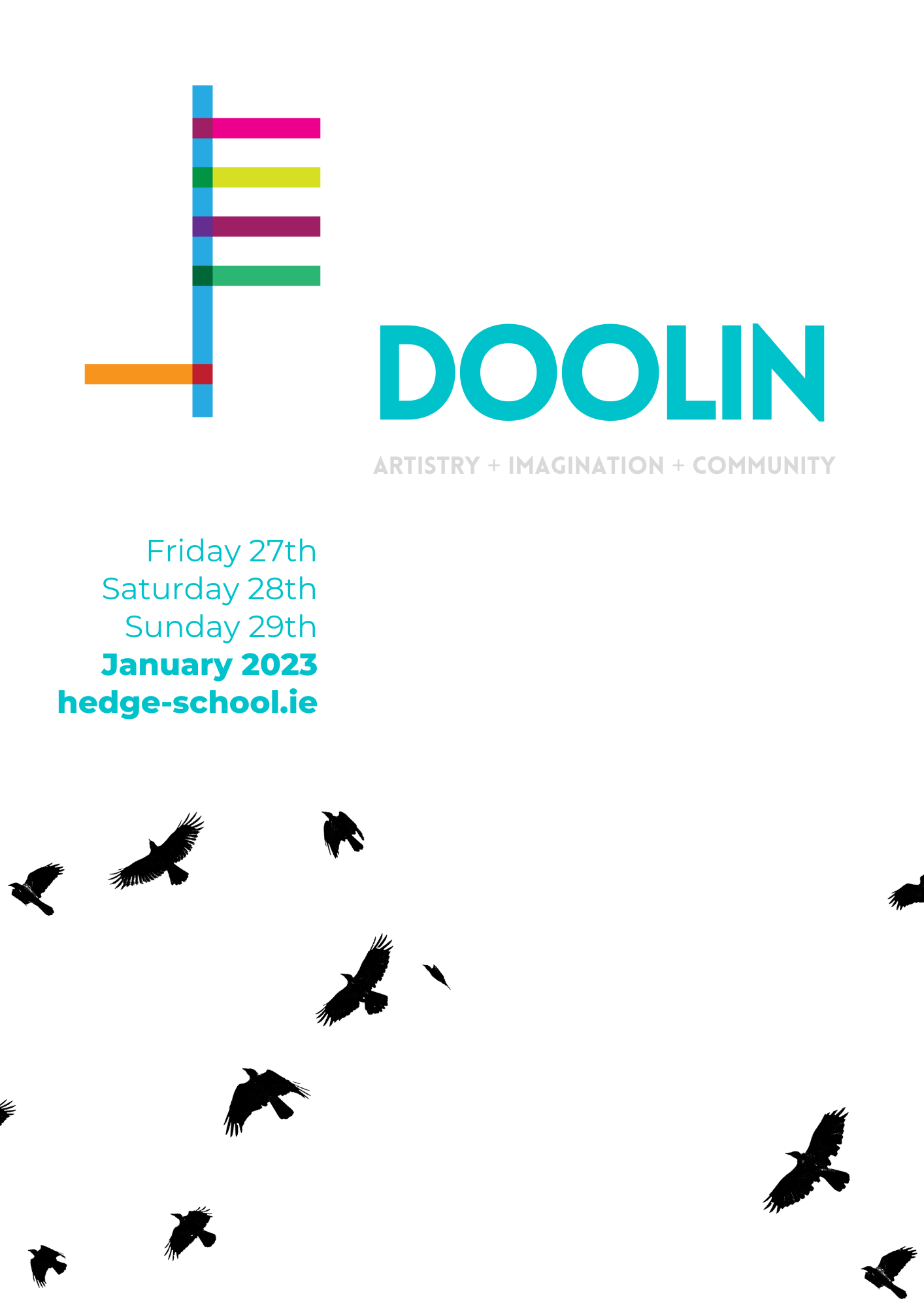 Hedge School is for anyone who feels the need to create, anyone who creates for that simple inherent joy, regardless of reward. We invite you all to Doolin, to a magical setting for unique collaborations and intimate encounters between artist and audience, master & student. Hedge School is a not-for-profit, artist-run festival that puts the artist front and centre.