Steve Cooney
Steve Cooney
Steve Cooney is best known for his development of an influential style of guitar accompaniment to traditional Irish dance music which he developed in West Kerry, and  for which he won the National Entertainment Award with Séamus Begley in 1997.
He has participated in making more than 250 CD's, either as a guitar or bass player or as producer and engineer. Also a poet and songwriter, he has worked with many iconic international artists in rock and country music  but his primary focus is Irish traditional music, and fusions of that genre.
He completed a Ph.D. in 2018 at NCAD on an intuitive musical notation system that he developed for early learners and those who experience difficulties with staff notation, and he lectures in tertiary institutions on the calculation of harmony and syncopation.  In 2020 he was given the RTÉ Folk Awards 'Lifetime Achievement' Award.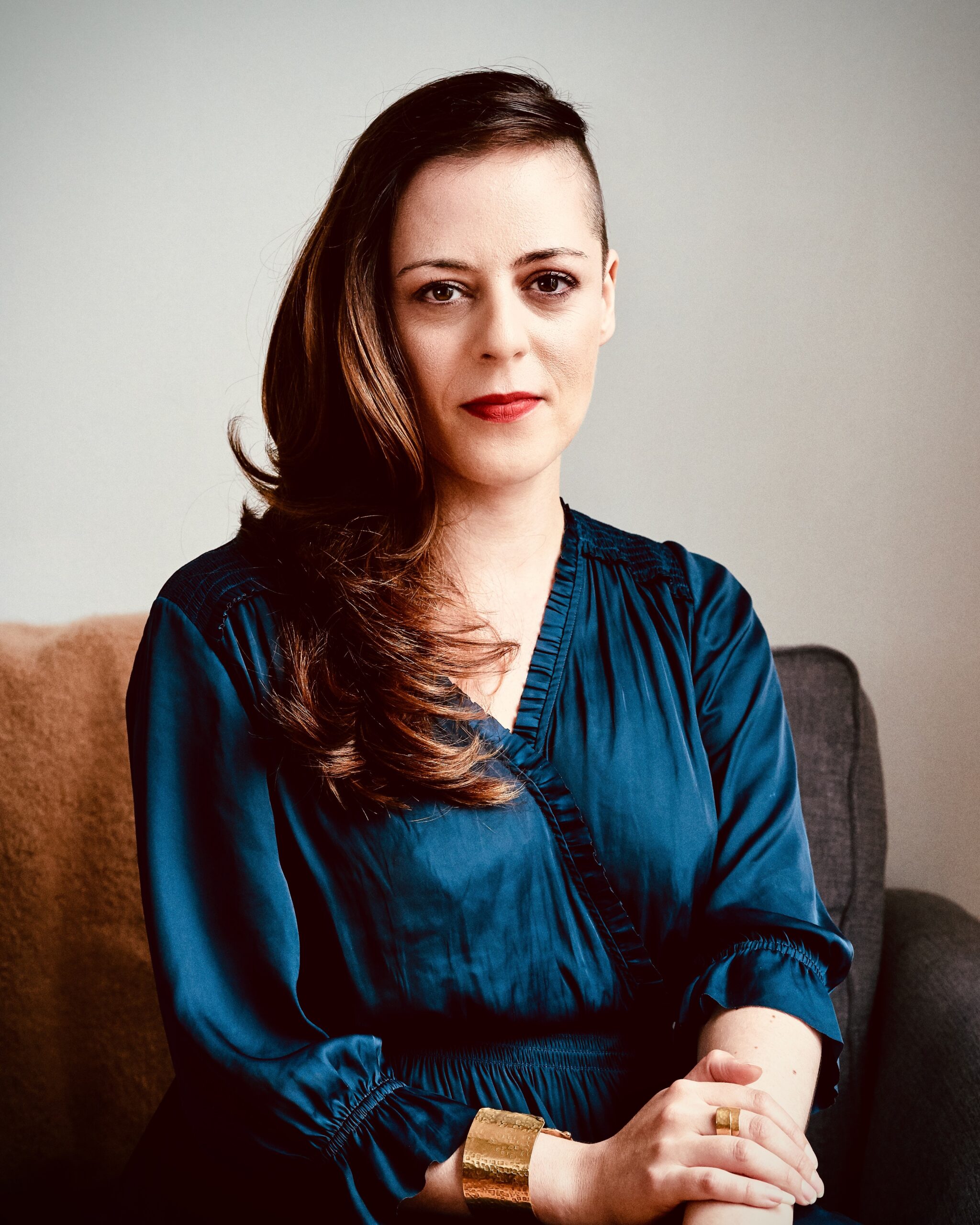 Annemarie Ní Churreáin
Annemarie Ní Churreáin
ANNEMARIE NÍ CHURREÁIN is a poet from the Donegal Gaeltacht. Her publications include Bloodroot (Doire Press, 2017), Town (The Salvage Press, 2018) and The Poison Glen (The Gallery Press, 2021). She is a recipient from the Irish Arts Council of The Next Generation Award and a co-recipient of The Markievicz Award. Annemarie has been artist in residence at Akademie Schloss Solitude, Hawthornden Castle, Jack Kerouac House Orlando and Centre Culturel Irlandais in Paris. She was the 2019-20 Writer in Residence at Maynooth University of Ireland. Annemarie is the 2022 Guest Editor of The Cormorant Issue 7 and The Stony Thursday Book Issue 44. www.studiotwentyfive.com.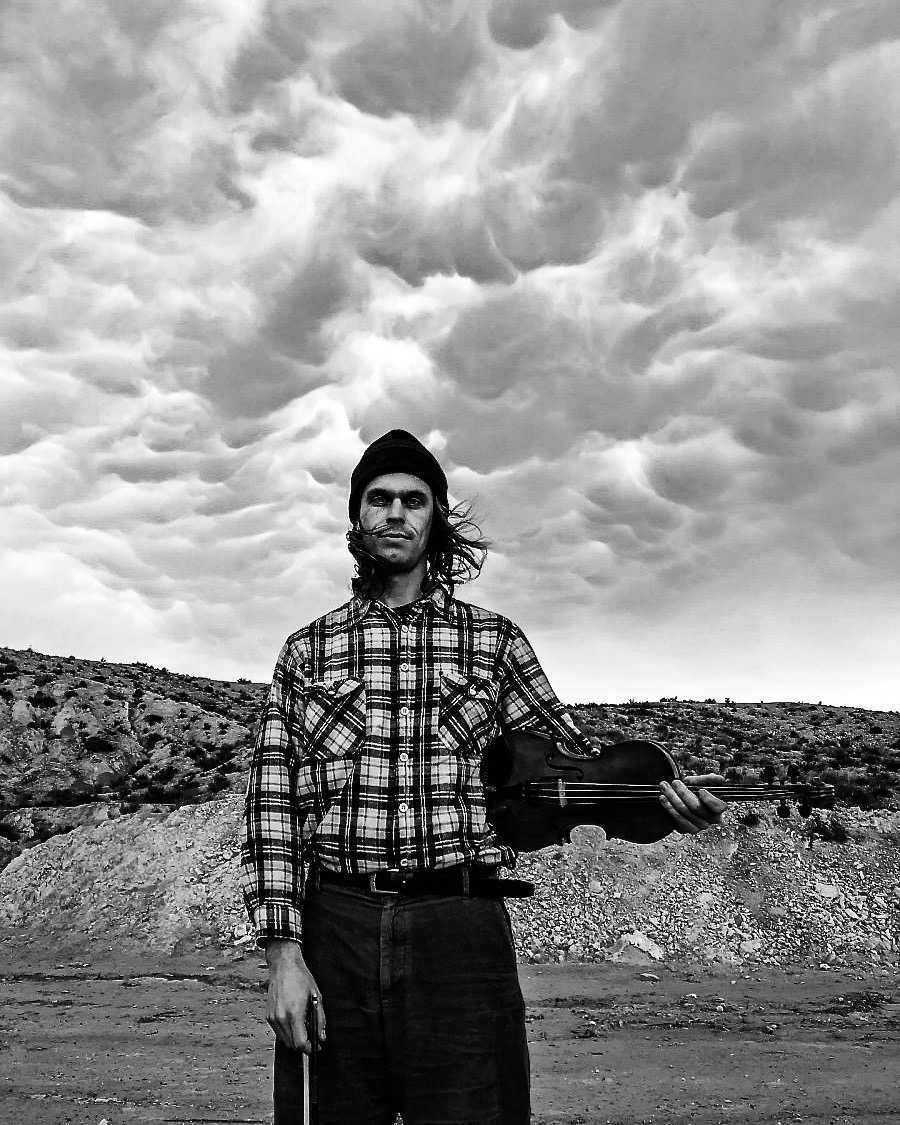 Peter Broderick
Peter Broderick
Peter Broderick is an American-born multi-instrumentalist and singer, brought up in a musical household in Oregon. In his later teenage years he became entwined in the indie folk scene in Portland, recording for the likes of M. Ward, Laura Gibson and Dolorean. 2007 saw Broderick move across the ocean to Denmark, where he began a long collaboration with the band Efterklang, touring the world with them for the next five years. Meanwhile he recorded several albums of solo material, ranging from the sparse classical compositions of his debut album Float to the homemade folk music on Home — constantly experimenting with different musical genres, and also being commissioned to write music for several films and contemporary dance works. He then lived in Berlin for several years where he met and collaborated with many like-minded artists including German pianist Nils Frahm under the name Oliveray and Englishman Greg Haines as Greg Gives Peter Space.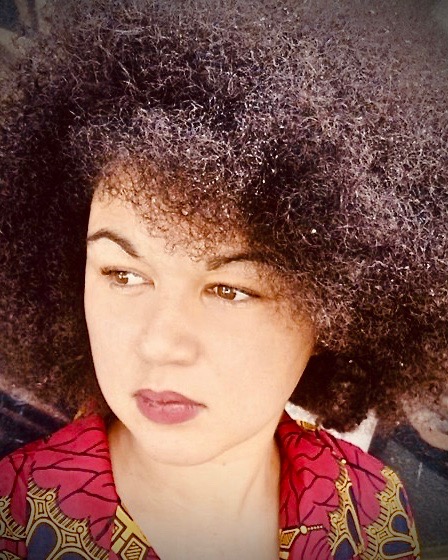 Abby Oliveira
Abby Oliveira
Abby Oliveira is a spoken-word poet, writer, performer, and arts facilitator based in the North of Ireland.
She has performed in the mucky fields of festivals such as Glastonbury, Electric Picnic, and Body&Soul, to the the National Concert Hall of Ireland in Dublin as well as internationally.
She has been a contributor to multiple BBC and RTE radio shows over the years:  in 2019 she was commissioned by BBC Radio Foyle to write the station's official 40th birthday poem.  In 2018 she was commisioned by producer Conor McKay to contribute poetry to the BBC Radio 4 documentary '27 Clarendon Street'.  In 2017 she was commissioned by producer Alan Meaney to contribute poetry to the RTE radio series 'Reverberations'
She is currently lyricist/frontwoman of Dublin-based electronic & spoken word band 7 Daughters .
She collaborates extensively with other artists and has worked with musicians/bands such as Mark Graham (King Kong Company), Basork, Marty Coyle, Velvet Alibi, Johanna Fegan, and Birdwoman, as well as with theatre-makers/technicians Hanna Slattne, Patrick J O'Reilly, Gemma Walker, Claire Lamont, In Your Space circus, JP Conaghan, & more.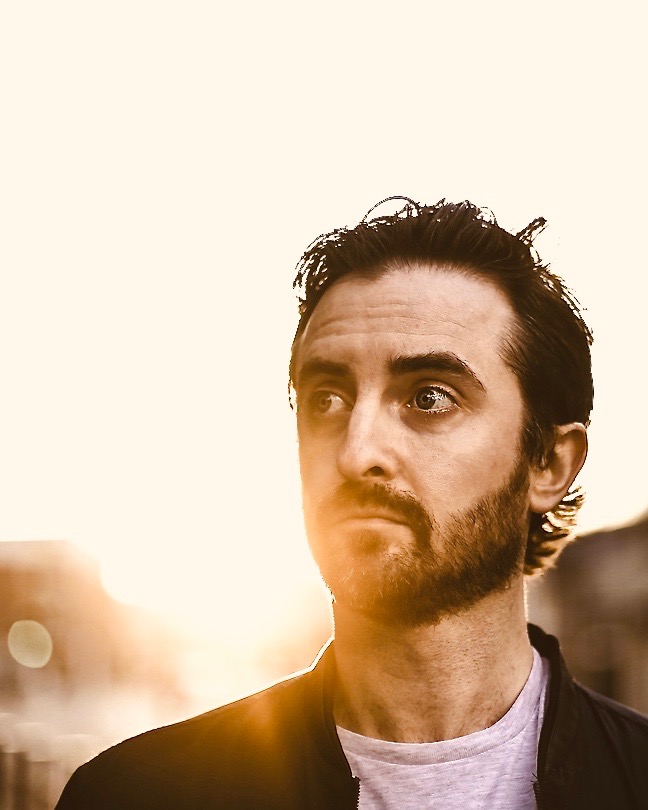 Bantum
Bantum
Ruairi Lynch is a Cork native electronic music producer who performs and records under the name Bantum. Mixing elements of electronica, funk, dance and hip hop, he has been releasing music for close to 11 years culminating in the 2016 RTE Choice prize nominated album 'Move'. He has performed in Ireland, the USA and the UK and has held slots at festivals including Electric Picnic, Body & Soul, Sounds from a Safe Harbour, It Takes A Village and many more while opening for the likes of Jon Hopkins and Kiasmos' Janus Rasmussen. A keen collaborator, Bantum has released music across multiple genres spanning R&B, Soul and Hip Hop in multiple languages. Having spent 2020 steadily releasing singles such as 'Gully', 'Tower', 'NGLA' and working on critically acclaimed short films, Bantum is changing things up again with his upcoming EP 'New Leaf'. Citing influences as diverse as Nicolas Jaar, Prince, Soulwax, Daft Punk, Four Set and many more, New Leaf is a step in an even funkier, beat driven instrumental direction to be played at home and in the club.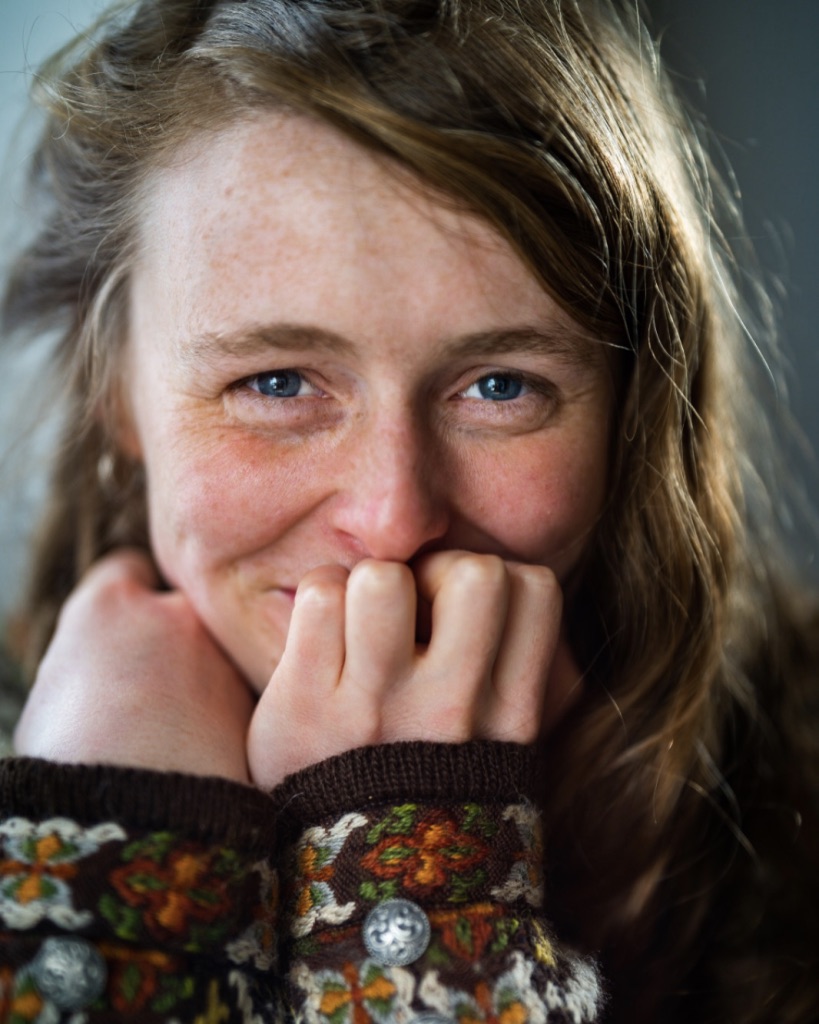 Branwen
Branwen
Branwen is a musician and performance artist who was raised on a diet of salty sea air and sideways rain in the West of Ireland. Her work is inspired by mythology and folklore from home and around the world. Her live show involves storytelling, puppetry an array of unmusical objects employed as instruments, as well as actual instruments including loop pedals, banjo and guitar.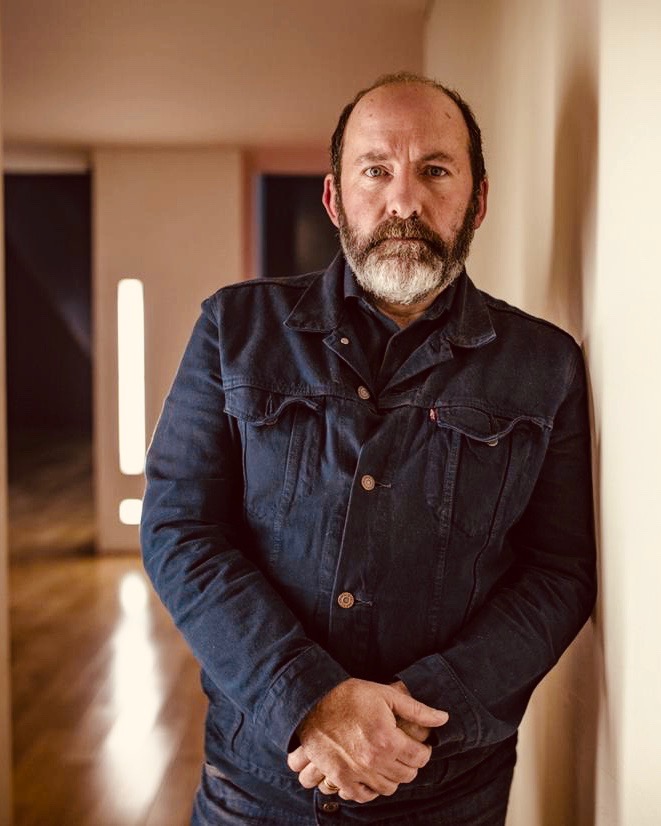 Pat Collins
Pat Collins
Since 1999 PAT COLLINS has made over 30 films. His latest feature documentary Henry Glassie: Fieldwork premiered at TIFF in 2019 and is due to be released in Autumn 2020.  His feature film 'Song of Granite', funded by the Irish Film Board, BAI, SODEC and Telefilm Canada, was based on the life of the traditional Irish singer Joe Heaney. It received its world premiere at SXSW 2017 and has screened at numerous international festivals. It was released in cinemas by Oscilliscope Distribution in the USA, Thunderbird Releasing in the UK and Canada, and Wildcard Distribution in Ireland. 'Song of Granite' was the Irish nomination for best Foreign Language Oscar 2018. Fionnuala Halligan, Chief Film Critic of 'Screen International' wrote "In an era of safe film-making, especially within the art-house sector, it's rare to view a title as formally audacious as 'Song of Granite'."  His 2012 feature film 'Silence' received its international premier at London International Film Festival in 2013 and was distributed in Irish cinemas by Element Distribution and New Wave Films in the UK. He was co-director of the historical 3 part series '1916'. The series was broadcast on RTÉ, BBC and PBS in America.  In 2012, the Irish Film Institute curated a mid-career retrospective of his work to date. saying "…Viewed together, these fascinating screenworks offer a unique snapshot of Ireland at the turn of the 21st century."  Recently the Irish Times listed 'Silence' and 'Song of Granite' in the top twenty 'Best Irish films of all time'.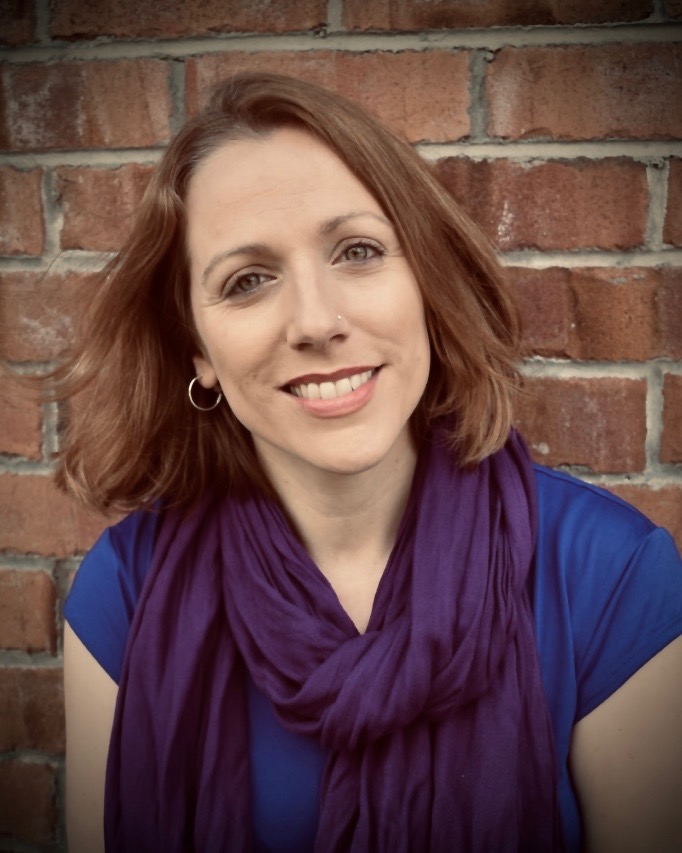 EM Reapy
EM Reapy
Elizabeth (EM) Reapy is a writer from Mayo and is the author of two novels, Red Dirt (2016) and Skin (2019). She was recipient of the 2017 Rooney Prize for Irish Literature. In 2018, she was one of Dublin UNESCO City of Literature Writers-in-Residence. Her debut feature length screenplay was awarded 2021 Screen Ireland Development Funding and she has recently completed a role as Mayo County Council's Writer-in-Residence where she facilitated a 6-month programme with writing activities and events based around the discovery and recovery of creativity.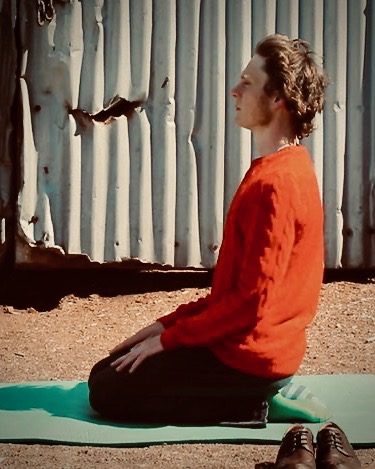 The Curly Organ
The Curly Organ
Donal McConon is a robust component of Galway's artistic commmunity. He is a founding member of My Fellow Sponges, The Bastard Ghost, Community MFS and the Macnas Brass Band. For the month of July (2017), The Curly Organ released one EP per week. Each work takes a DIY approach to the recording process, mostly written, mixed and performed by Donal himself in his room by Galway's docklands.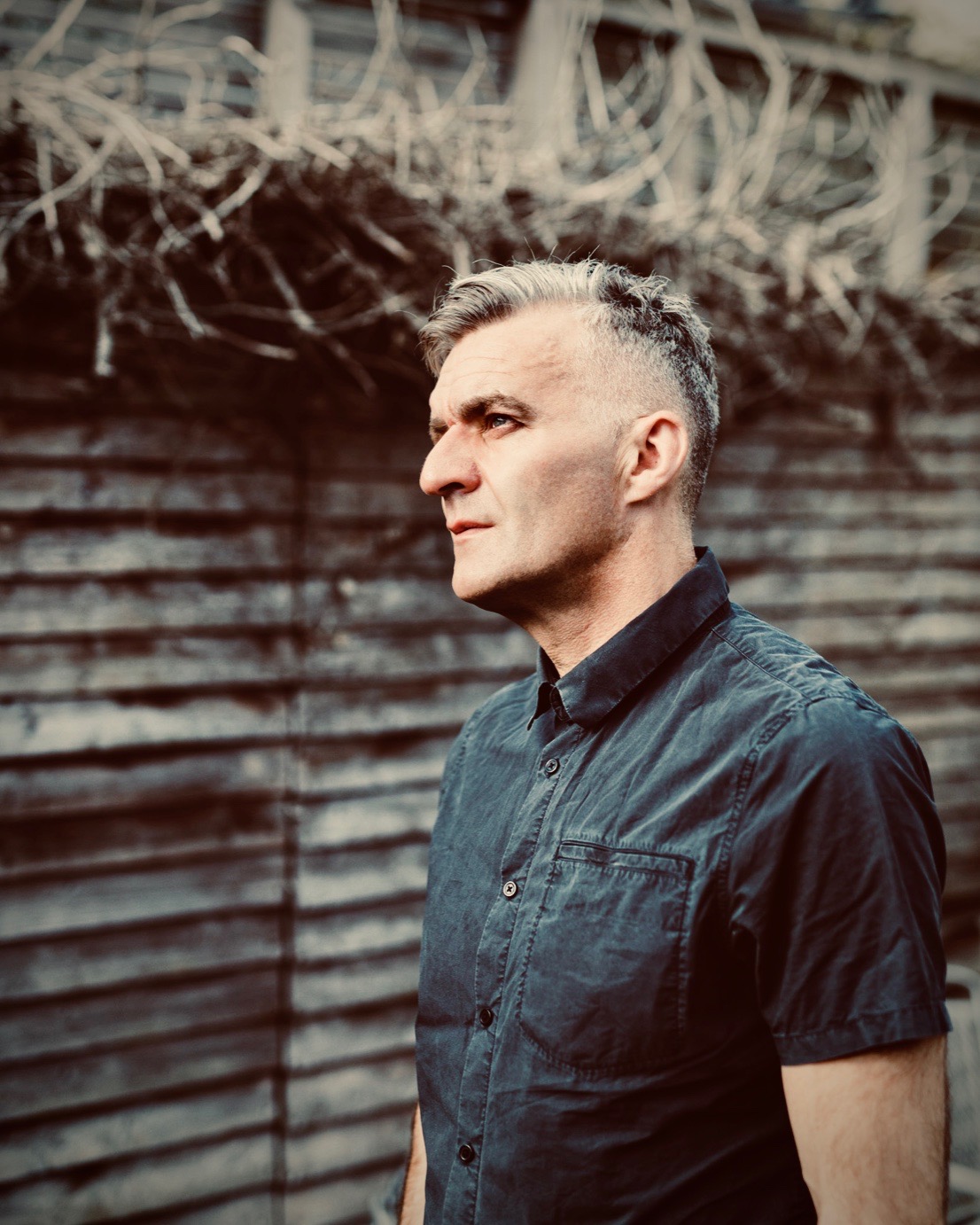 Dónal Dineen
Dónal Dineen
Donal Dineen is a recovering DJ, photographer and broadcaster from Kerry. 
He is the presenter of the Irish music internet TV show This Ain't No Disco and publisher of both the Make Me An Island and We Are The Makers podcast series.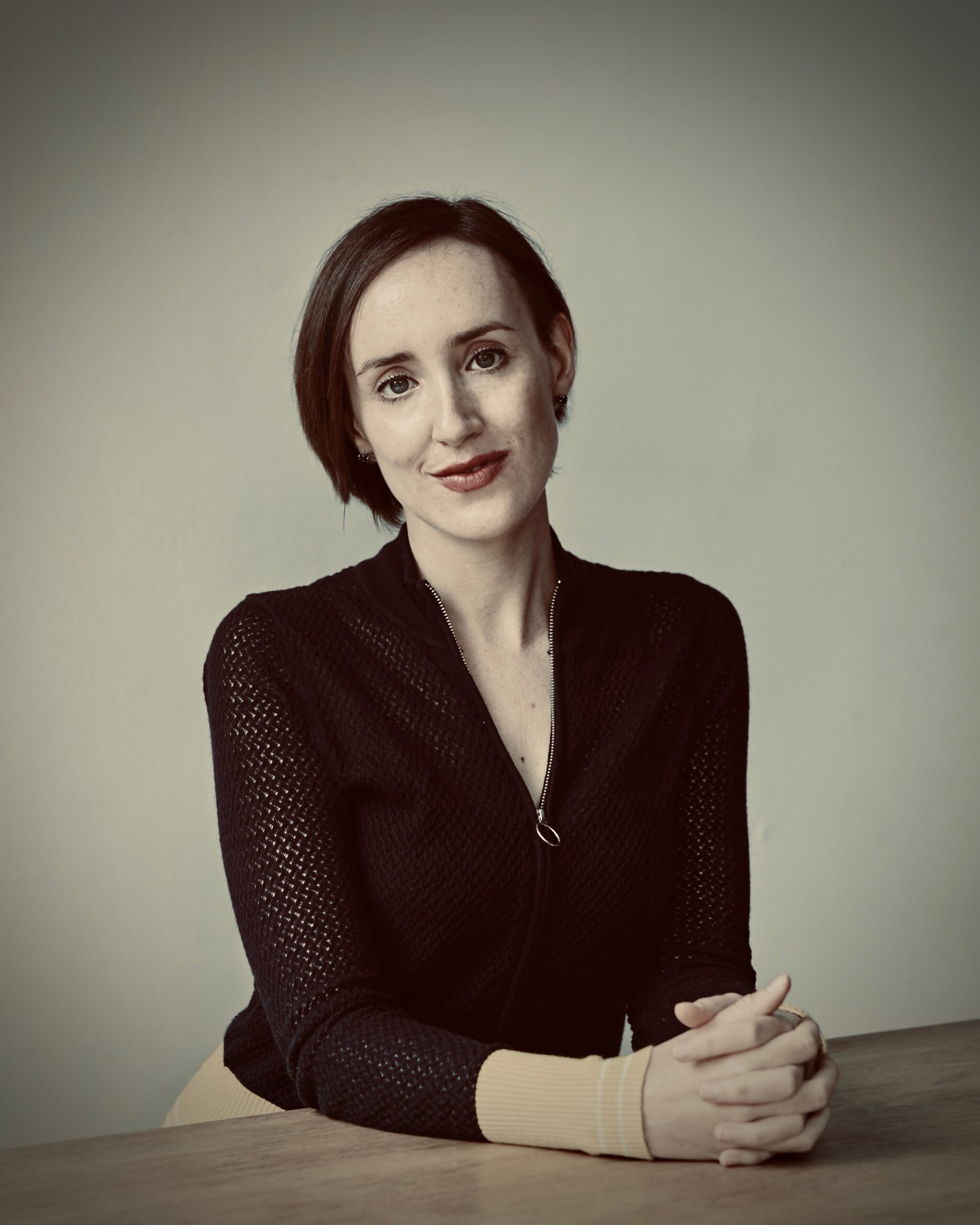 Jessica Traynor
Jessica Traynor
Jessica Traynor is a poet, essayist and librettist. Her debut poetry collection, Liffey Swim (Dedalus Press, 2014), was shortlisted for the Strong/Shine Award and in 2016 was named one of the best poetry debuts of the past five years on Bustle.com. The Quick was a 2019 Irish Times poetry choice. Awards include the Ireland Chair of Poetry Bursary and Hennessy New Writer of the Year. Paper Boat, a new opera commission, will premiere in 2022. Residencies in 2021-22 include the Yeats Society Sligo, The Seamus Heaney Home Place and the DLR LexIcon. She is a Creative Fellow of UCD. Pit Lullabies will be published by Bloodaxe Books in March 2022.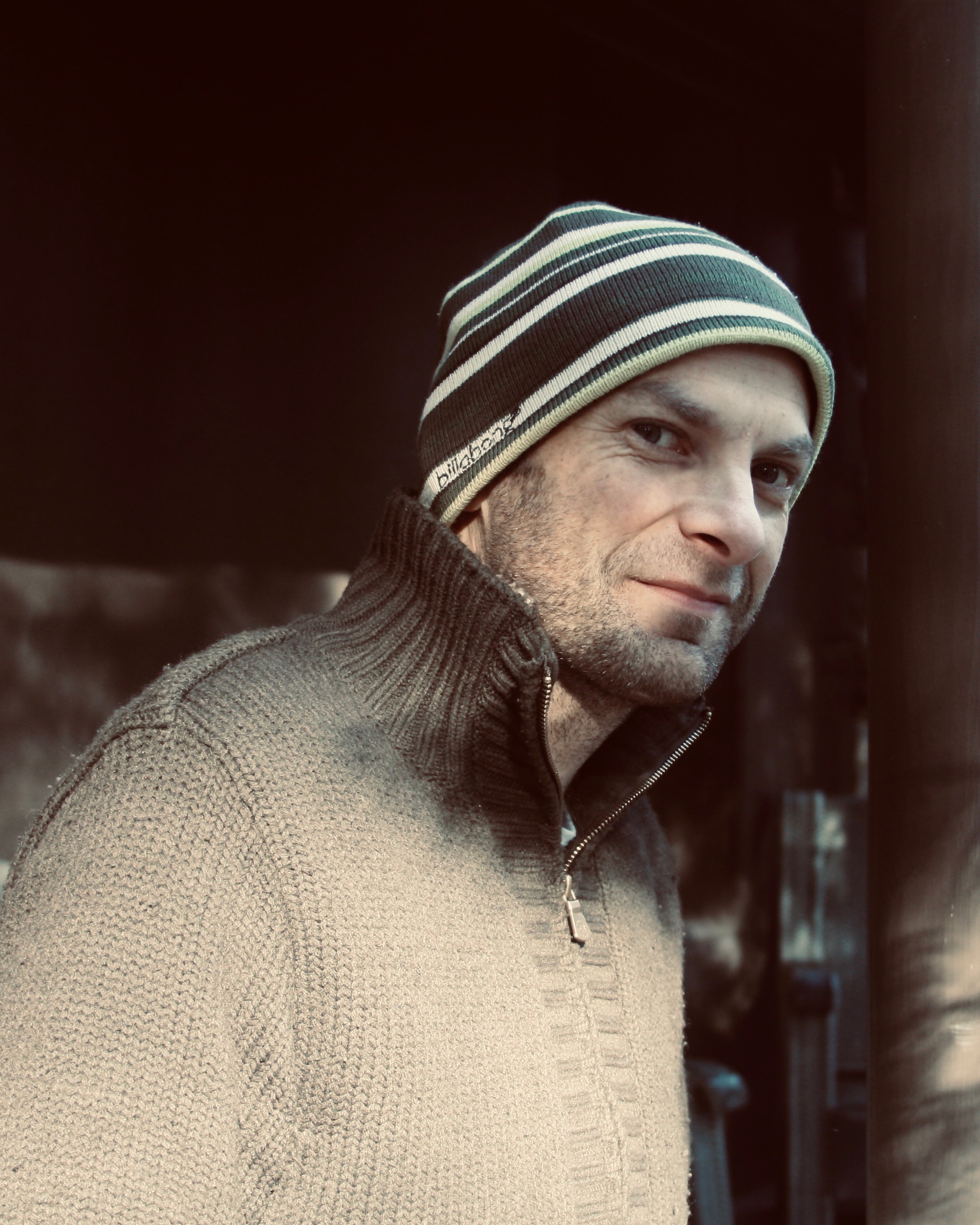 Alan McMonagle
Alan McMonagle
Alan McMonagle has written for radio and published two collections of short stories (Psychotic Episodes and Liar Liar). Ithaca, his first novel, was published by Picador in 2017 as part of a two-book deal, and was longlisted for the Desmond Elliott Award for first novels, the Dublin Literary Award, and shortlisted for an Irish Book Award. His second novel, Laura Cassidy's Walk Of Fame, appeared in 2020. He lives in Galway.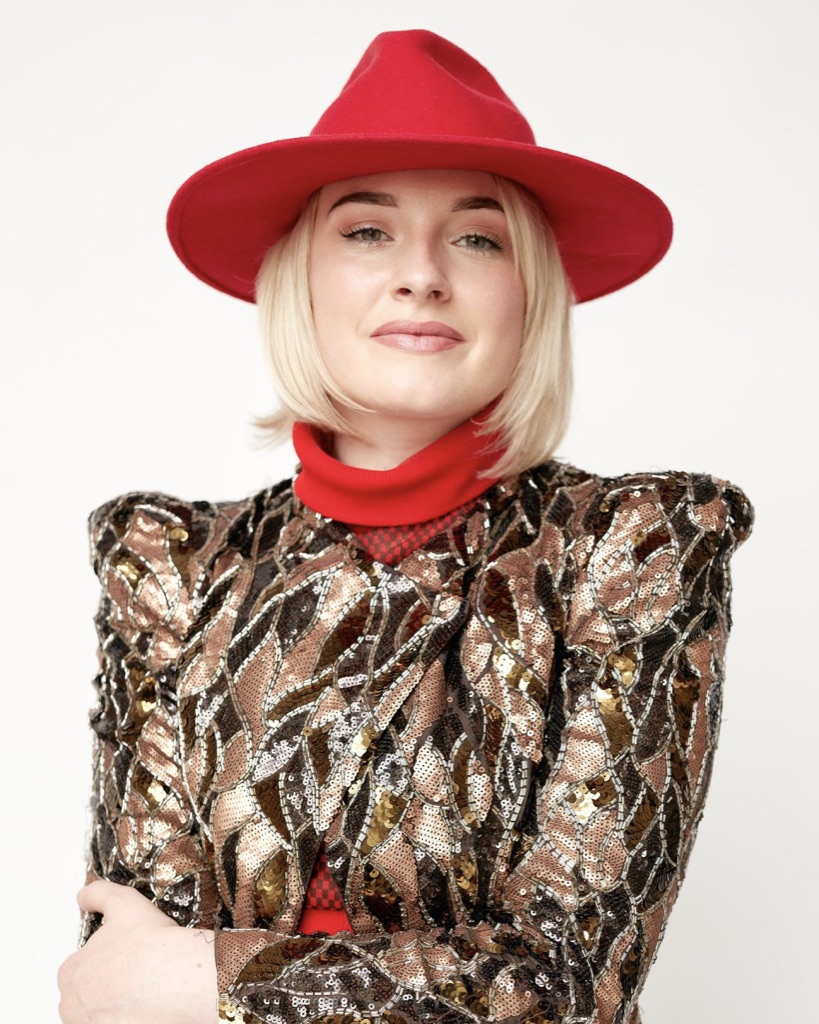 Margaret O'Connor
Margaret O'Connor
Margaret O'Connor is an Irish based Independent Accessories Designer, DJ and Conceptual Artist. She's is best known for her work with millinery, Margaret recently launched her first accessories range. After years of planning she is looking forward to sharing the full range over the coming year.
Margaret was trained by some of the 'leading lights of the Millinery industry' such as; Philip Treacy, Noel Stewart, Kristin Scott, Sarah Cant and Yvette Jelfs.
While surrounded with the landscape of her hometown in the Burren,  Boston, Tubber in County Clare, O'Connor interprets Irish tradition and historicism through her own personal awakening. Her creations have attracted the attention and been worn by a broad range of celebrities, ranging from Lady Gaga, Years and Years, Pink Floyd, Finbar Furey, The Pillow Queens, Victoria Mary Clarke , and many more.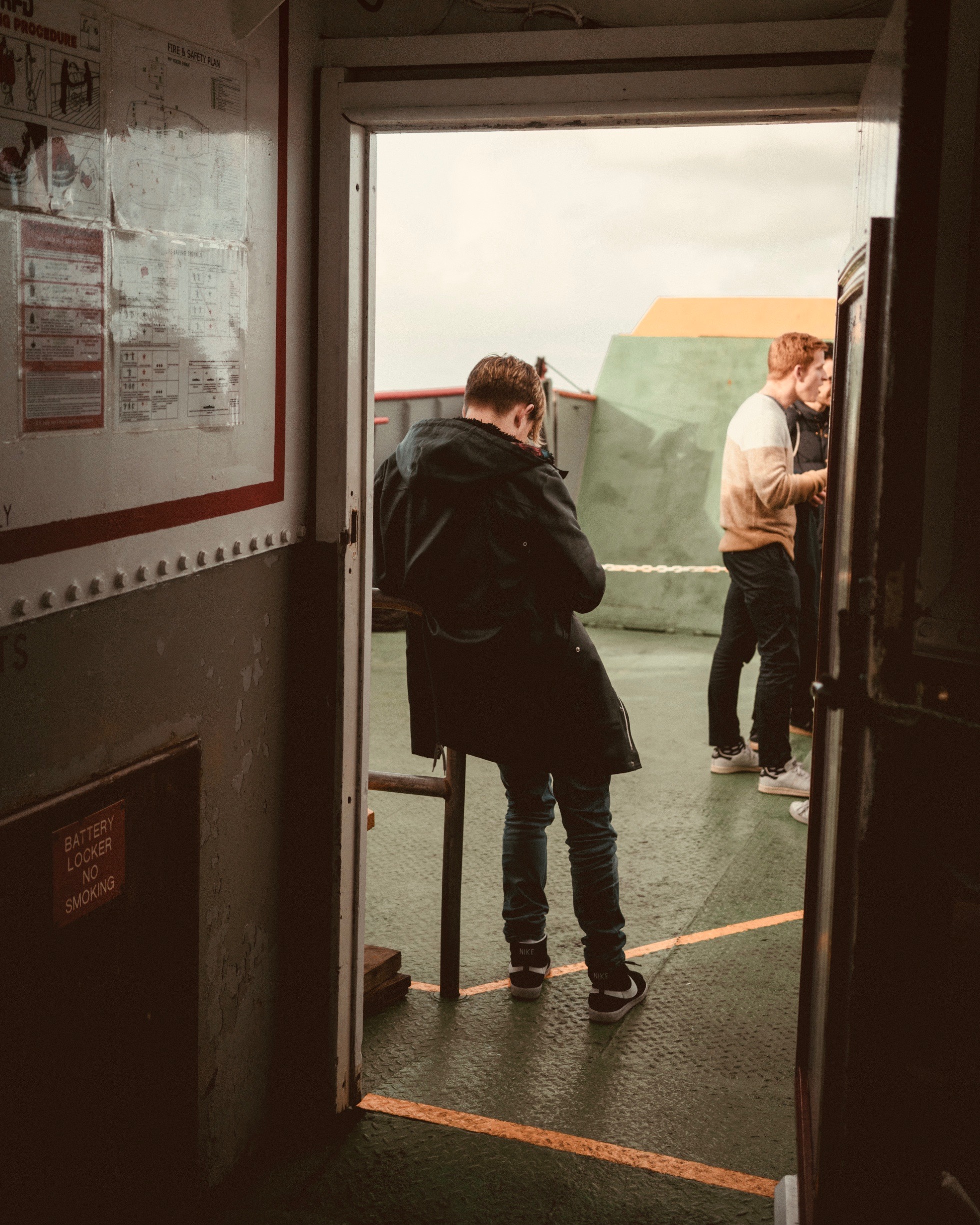 Dáithí
Dáithí
Daithi is an electronic music producer obsessed by the culture of Ireland. The three time choice award nominee combines nature recordings, old Irish samples and analog synths to create a unique type of house music that's soaked in Irish culture. A mainstay in the Irish gigging scene, his live show is an improvised performance, creating on the spot dance music using synths, drum machines and live fiddle. A few years ago, Daithi found a forgotten recording of his grandmother, where she talked about how she met her husband, and what it was like living in the west of Ireland for the past 90 years. Daithi sampled this recording to create 'Mary Keanes Introduction', a track which captured the imagination of millions of Irish people across the world, and became one of the most successful Irish singles that year, staying no.1 in the spotify viral charts for 6 weeks. It proved Daithi's mantra on music: Every sample should have a back story, and every song should be personal.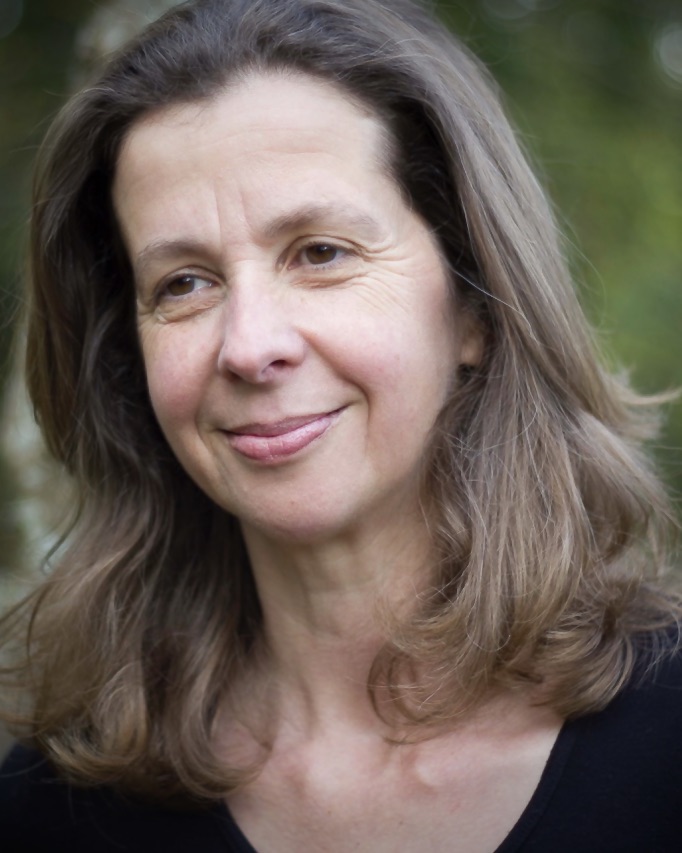 Grace Wells
Grace Wells
Grace Wells is an award-winning eco-poet and environmental writer, her work celebrates and praises nature while also speaking to our planet's innumerate losses. Her third poetry collection, 'The Church of the Love of the World' takes its title from Gobnait's chapel on Inis Oírr, and will be published by Dedalus Press in 2022. The collection is a sustained meditation on belonging within body, self, culture and nature in our era of environmental emergency. As part of the 2021 Poetry Town project, she was selected by Clare County Council and Poetry Ireland, as Poet Laureate of Ennistymon.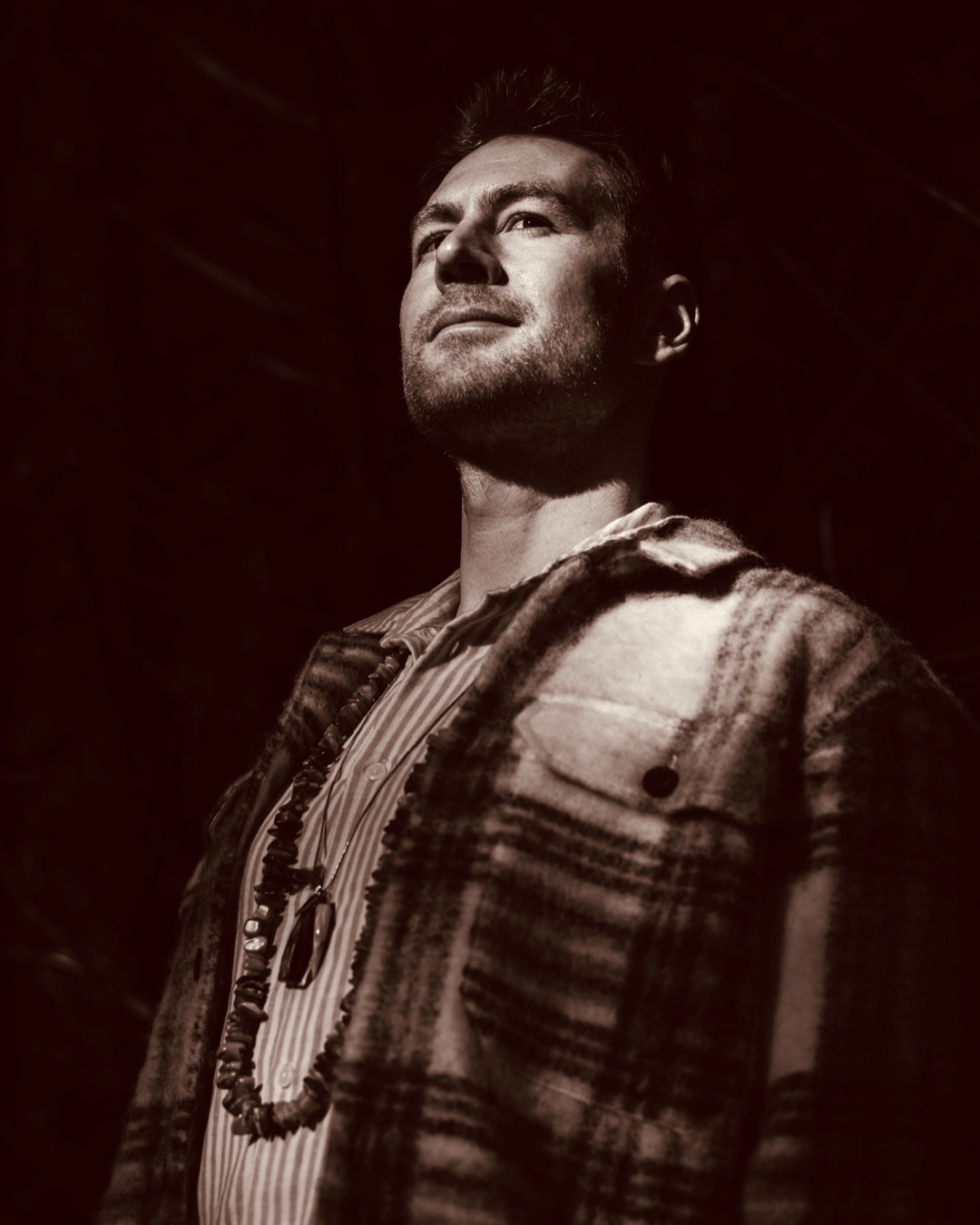 Enda Gallery
Enda Gallery
Enda Gallery is an artist with a real purpose, and that is to create beautiful and liberating art. He offers up his truest realisations and experiences in his songs. He released his debut album 'The Journey to Zero' in 2021. It was named RTÉ 'Album of Week' with the ballad 'Don't Let Me Win' winning favour from Cerys Matthews on BBC6 and his follow up 'It's Alright' featuring on the 'BBC Introducing mixtape' and the break-out series 'Normal People'. His history of producing and enabling unconventional artists such as Tolü Makay, Strange Boy and Kid Simius across many genres has gifted him the capability to create from the soul and mix and combine genres as a chemist mixes elements. For 8 years he lived and performed in Berlin, a city which is itself a character within his songs and has inspired feelings of challenge and liberation in all of its forms. Now based in County Clare, he most recently released his surprise collaboration with the two time Grammy-nominated producer duo Christian Rich called 'So Easy, Pt. II'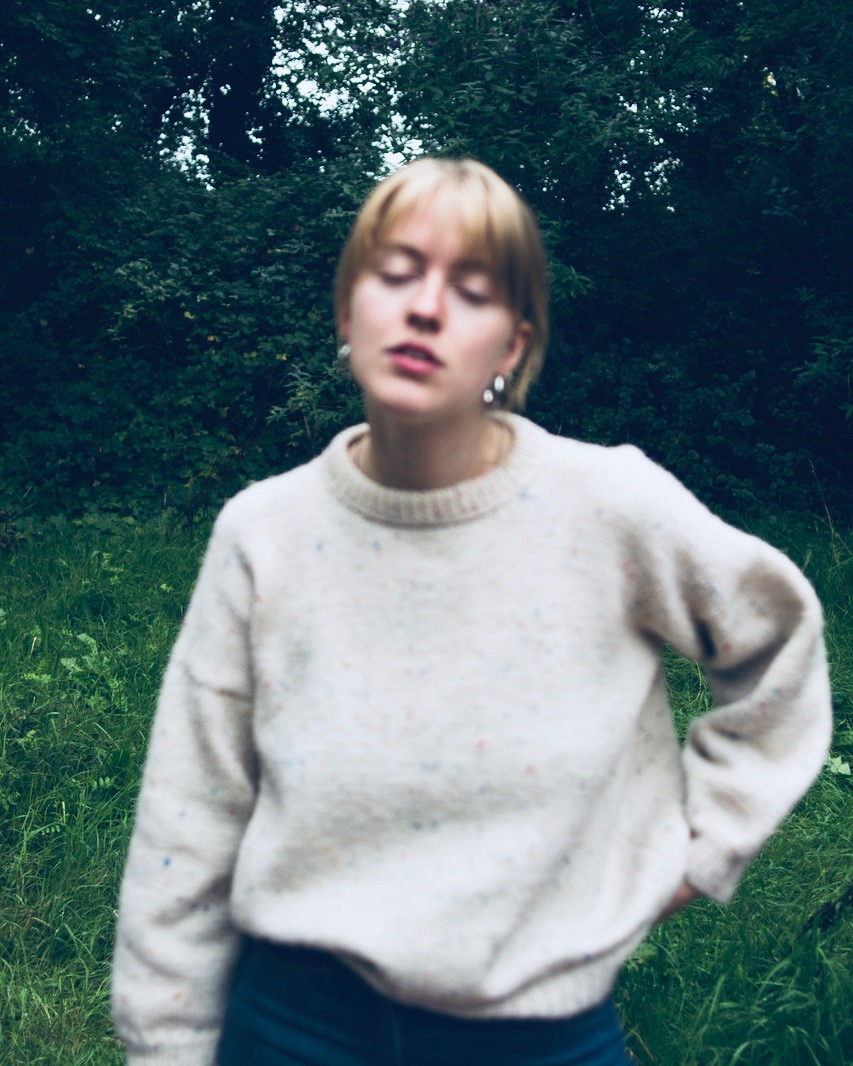 Rita Perry
Rita Perry
The Irish Catalan artist Rita Perry sings in a variety of languages influenced by her upbringing. She presents an eclectic mix of folk, old-time, hispanic and latin music. She occasionally shares the stage with her father, Robbie Perry from Dead Can Dance and is currently completing a MA in music therapy. When the Cavan based artist is not composing, she can be found hanging out in abandoned houses or planting courgettes.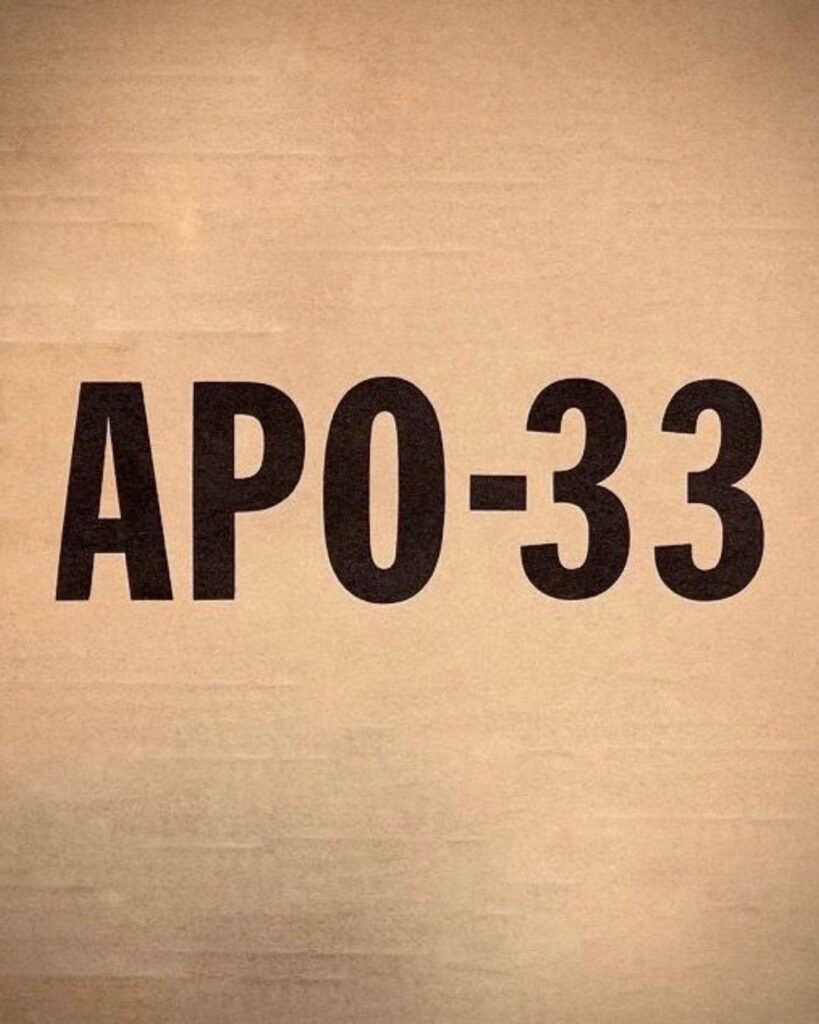 APO-33
APO-33
Formed during the Lockdown of 2021, APO-33 is a collective of Irish musicians, composers and film makers who create and perform contemporary ambient scores.
APO-33's name was inspired by the title of a William S. Burroughs bulletin from the 1960's.
Like Burroughs who "increasingly concerned himself with exploring the addicting and controlling aspects of language and image", APO-33 endeavor to do the same through their collective music and film making skills.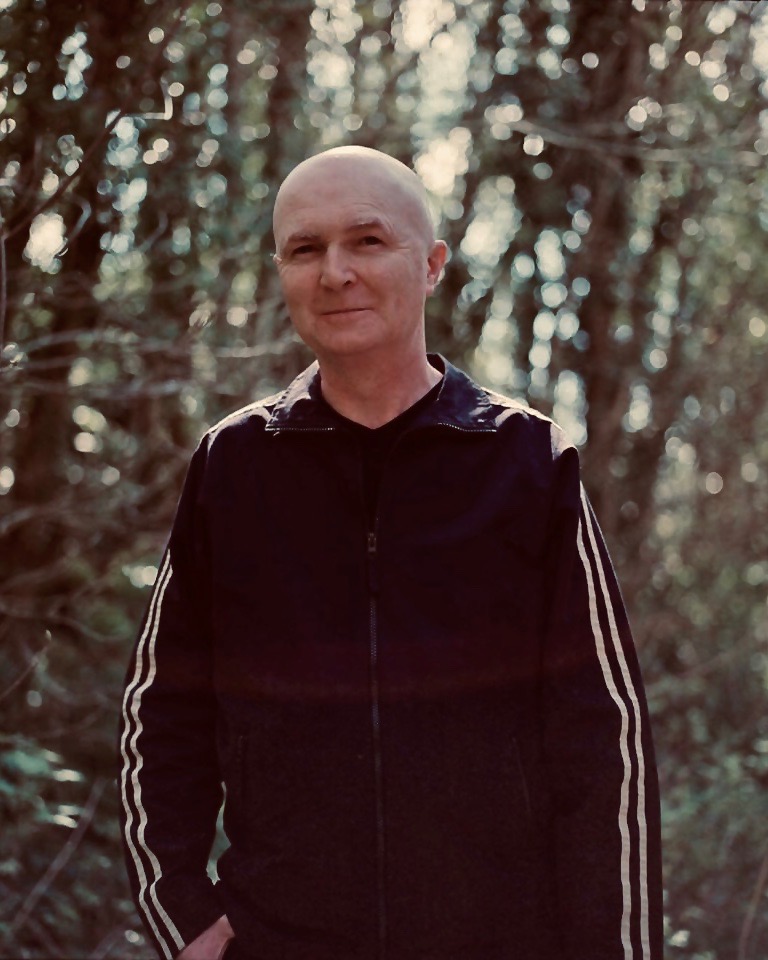 John W. Sexton
John W. Sexton
John W. Sexton was born in 1958 and identifies with the Munster Aisling Poetic Tradition. His work spans vision poetry, contemporary fabulism and tangential surrealism. He is the author of seven poetry collections, the most recent being: The Offspring of the Moon (Salmon Poetry 2013), Futures Pass (Salmon Poetry 2018), and Visions at Templeglantine (Revival Press 2020). A chapbook of his surrealist poetry, Inverted Night, came out from SurVision in April 2019. Under the ironic pseudonym of Sex W. Johnston he has recorded an album with legendary Stranglers frontman, Hugh Cornwell, entitled Sons of Shiva, which has been released on Track Records.  He is a past nominee for The Hennessy Literary Award and his poem The Green Owl was awarded the Listowel Poetry Prize 2007 for best single poem. His poem In and Out of Their Heads, from The Offspring of the Moon, was selected for The Forward Book of Poetry 2014. His poem The Snails was shortlisted for the 2018 An Post / Listowel Writers' Week Poem of the Year Award. In 2007 he was awarded a Patrick and Katherine Kavanagh Fellowship in Poetry.  His next collection, The World Under the World, is forthcoming from Salmon Poetry.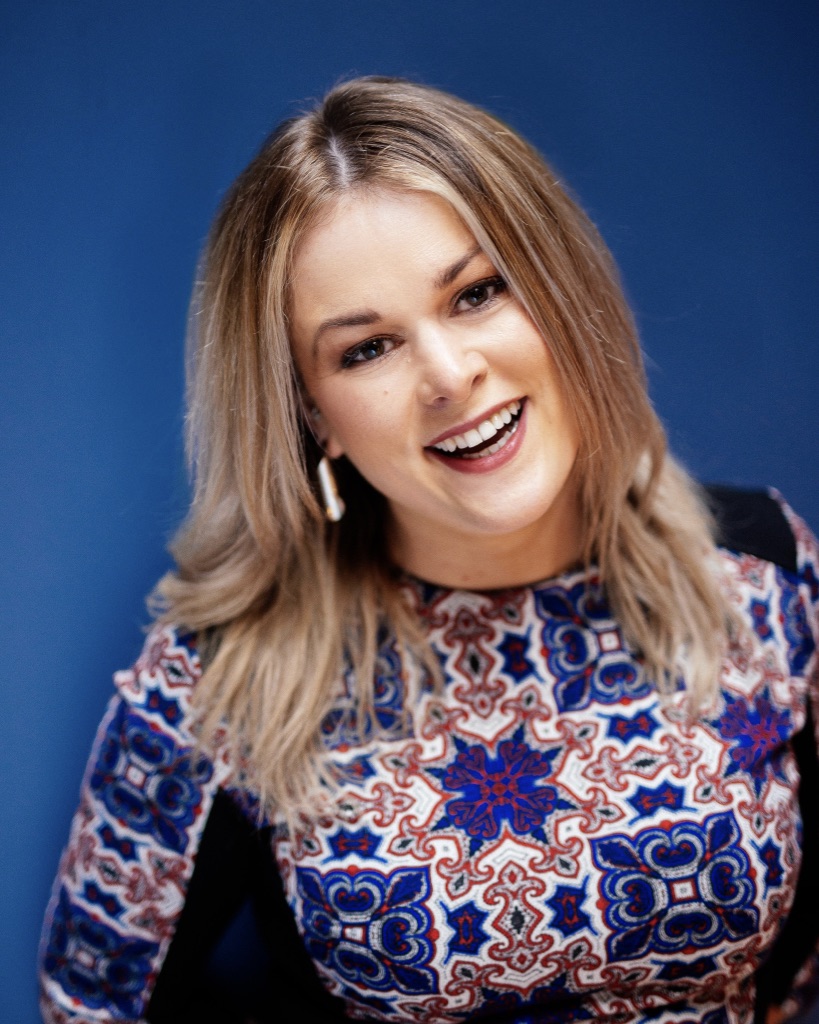 Elaine Feeney
Elaine Feeney
Elaine Feeney is a writer from the west of Ireland. Feeney has published three poetry collections including The Radio was Gospel & Rise (Salmon Poetry). Her debut novel As You Were (Vintage) won the 2021 Dalkey Book Festival's Emerging Writer Prize, The Kate O' Brien Prize, The Society of Authors' McKitterick Prize (UK) and was shortlisted for Novel of the Year at the Irish Book Awards and for the prestigious Rathbones-Folio Prize. Feeney's work featured on Best of 2020 lists and was chosen by The Observer as a top debut novelist for 2020. Feeney wrote the multi award-winning drama, WRoNGHEADED commissioned by the Liz Roche Company and her work was published in the Art of The Glimpse: 100 Irish Short Stories. She lectures at The National University of Ireland, Galway, where she is also a founding member of the Tuam Oral History Project. Feeney was a judge of the Seamus Heaney Poetry Prize 2021.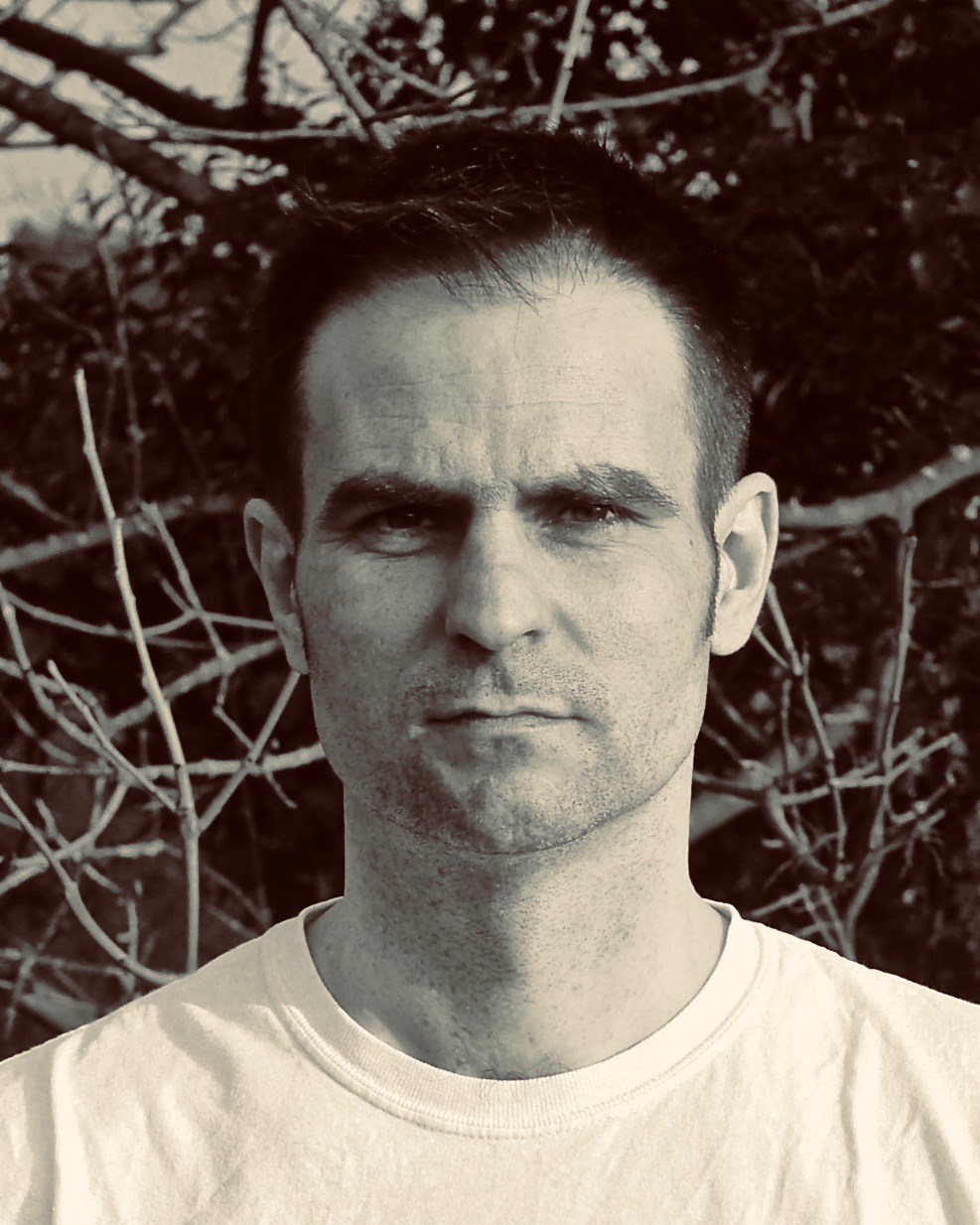 Jürgen Simpson
Jürgen Simpson
Jürgen Simpson, a composer and performer working with modular synthesisers since the late 1990's and whose output includes film scores, electroacoustic music, opera and a producing performing with The Jimmy Cake including producing their 2008 album "Spectre and Crown". He is centre director at DMARC (The Digital Media & Arts Research Centre) at the University of Limerick where he has lectured since 2004.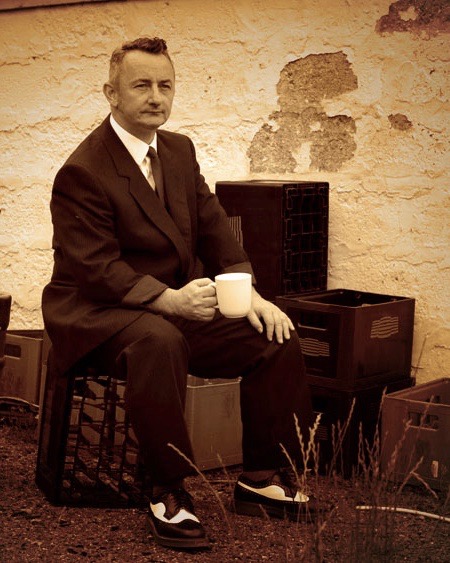 Little John Nee
Little John Nee
Little John Nee is sometimes based in the west of Ireland and sometimes based in the north west of Ireland. He was born in Glasgow, spent his summers in Donegal, and returned to his parents hometown Letterkenny at the age of twelve. Here L.J. sang in his first rock 'n' roll garage bands, playing support to the likes of "Philomena Begley and her Ramblin' Men" in the legendary Fiesta ballroom. With the band Hemlock he toured the dancehalls of Donegal in the summers. He moved to London in 1977 where he lived in various squats in Islington and Stoke Newington, writing poems and working on building sites in the tradition of Patrick Mc Gill "the navvy poet". He developed a punk beat poet character "The Zen Mc Gonagal" doing guest spots at the Dalston Junction Alternative Cabaret. In 1982 he returned to Dublin where he began performing a street version of the Zen Mc Gonagle on Henry St. This evolved into performances as Charlie Chaplin where he became one of the iconic street characters in Grafton St in the mid eighties. He also toured and performed with the Grapevine Arts Centre at this time and was a regular cast member with the Pooka Childrens Theatre. In the summers he frequently rambled in Erin performing at festivals of every shape, size and description.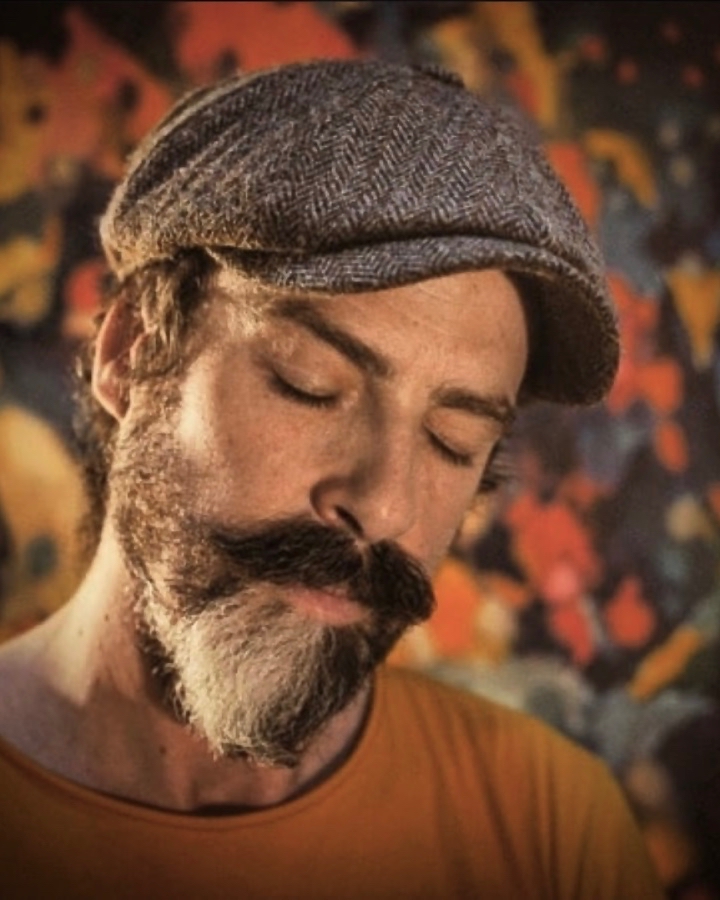 Myles O'Reilly
Myles O'Reilly
Myles O'Reilly is a musician, composer and filmmaker from Dublin, Ireland. Since first lifting a camera in 2010, multi tasking O'Reilly has filmed, directed and edited over 100 music video promo's and 20+ music documentaries of Irish musicians at home and abroad, some of which include Glen Hansard, Villagers, Imelda May, Lisa O'Neill, Ye Vagabonds, Sinead O'Connor and Lisa Hannigan alongside other International artists such as Hollywood sound track virtuoso Ernst Reijseger, Icelandic artists Soléy, Múm and Amiina, US soul phenomenon Janelle Monea and UK folk trio The Staves.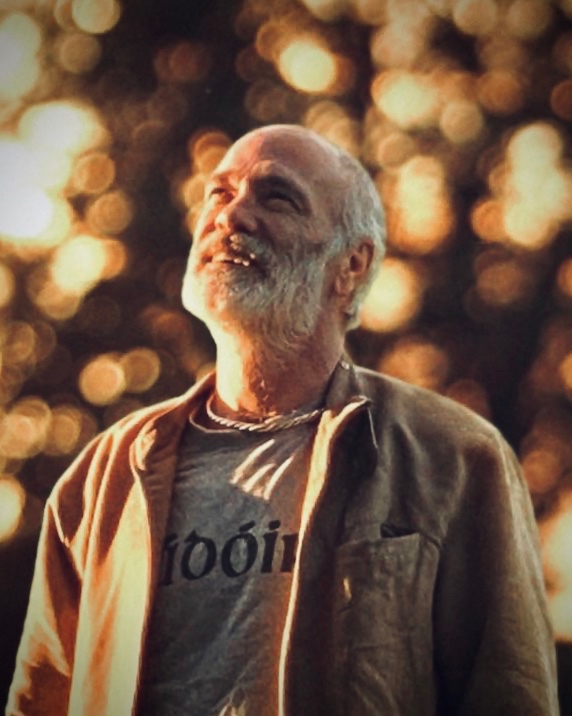 Ronán O'Snodaigh
Ronán O'Snodaigh
Rónán Ó Snodaigh, better known for his singing with the group Kíla, has had weekends at home for the first time in thirty years as all gigging stopped. He spent the year writing songs, playing and practising music and reflecting over his career.  2020 has been a year of ups and downs for Rónán and KÍla, live touring came to an abrupt halt midway through their European St Patricks weekend tour while they have had big successes from their work in film with an IFTA win for their score for the Oscar longlisted Irish film Arracht, and their collaboration with Bruno Coulais on the score of the recently released Cartoon Saloon film 'Wolfwalkers' winning much critical acclaim. Rónán is currently working on a solo album which will be released in 2021.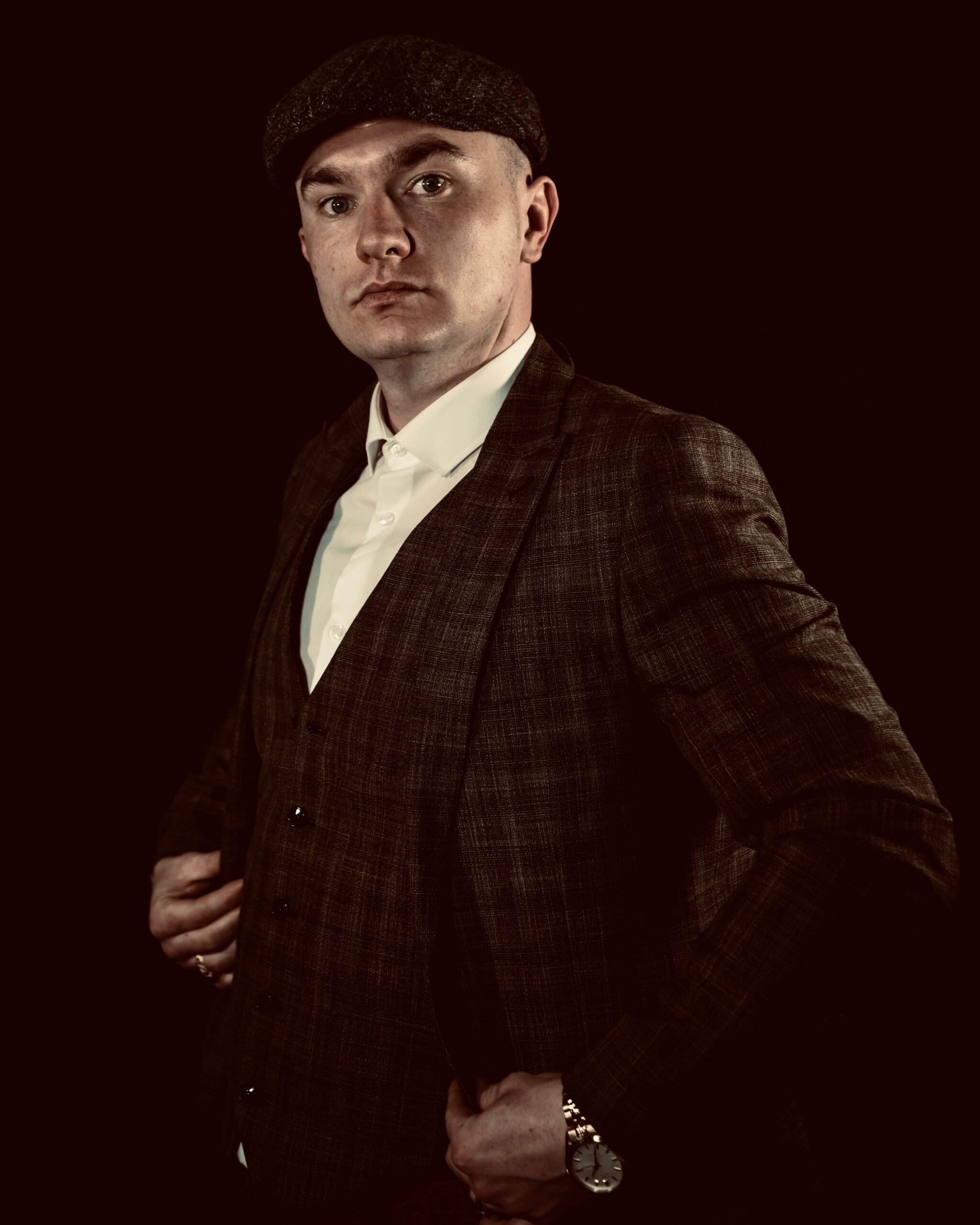 Willzee
Willzee
The story of Willzee is the story of rising from adversity, struggle and hardship.
As a young man Willzee was angry at the world. As a series of moments shed light on another way to live Willzee discovered music as a way to express his true self freely. He began to dream about turning everything that shaped him into something good that could help the next man or woman.  Willzee's first official appearance was as the lead actor in the music video of fellow label artist Enda Gallery's single 'It's Alright'. Willzee also channels his talents into spoken word and script writing. He won the 2019 Virgin Media Discovers Short Film Competition with his script for the film 'Innocent Boy' which premiered at the Dublin International Film Festival in February 2020.  His first spoken word release in 2020 'Dear Friend II' plots a different potential course for Limerick but moreover, for communities in need of care all over the world, he urges us to "let the past be the past, but take it further." Followed by an impressive single release featuring UK MC Mic Righteous, Willzee announced his debut album to be released this year with it's first singles 'A Dream of Peace' and 'No Remorse'.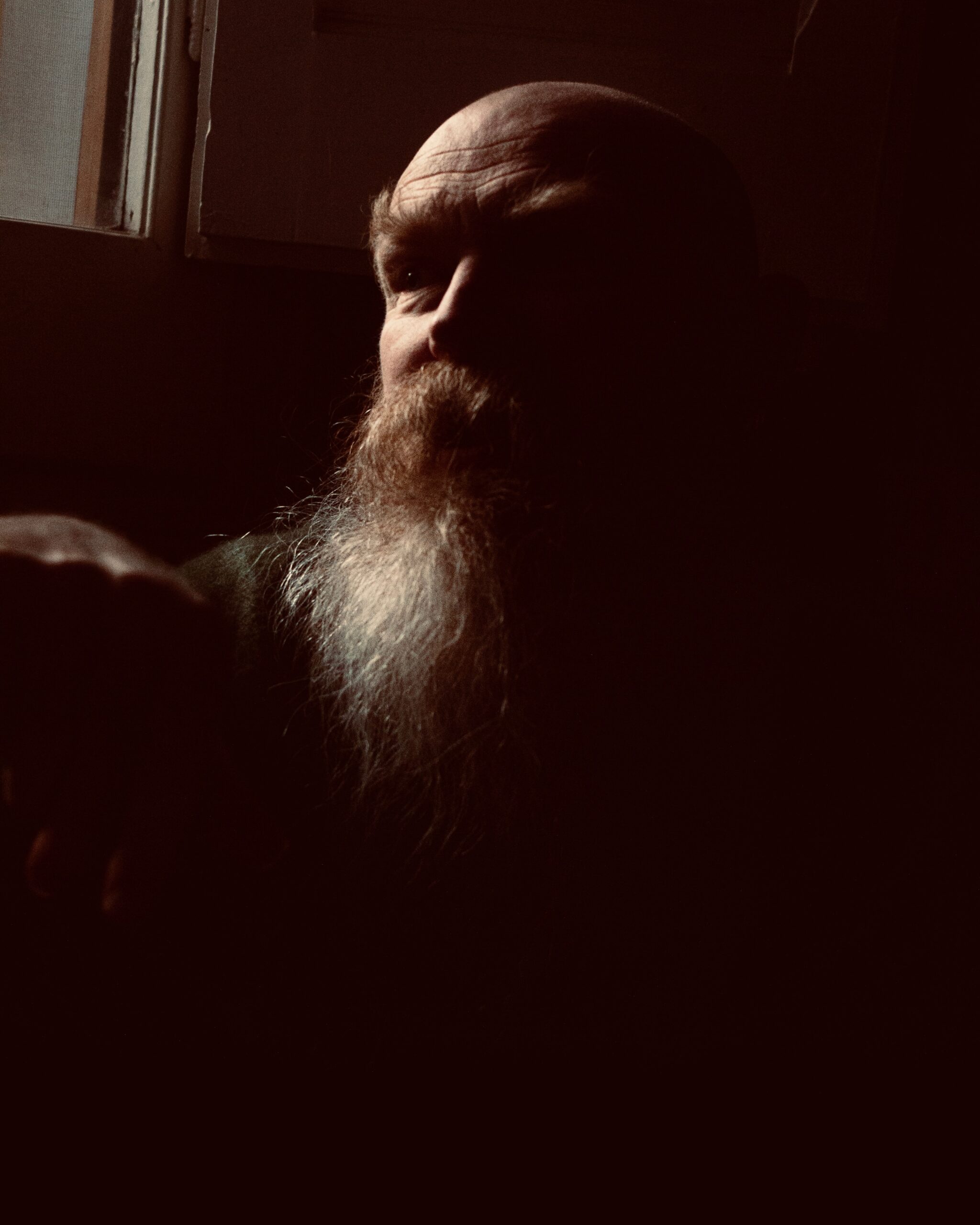 Robbie Perry
Robbie Perry
Robbie Perry musician, composer and performer with Dead Can Dance, lives in Co Cavan, Ireland.
When not writing or performing he creates musical instruments and machines, both manual and automated, electronic and mechanical for art installations and creative workshops. 
As co-founder of APO-33, he is currently producing live film scores for experimental film. 
For the Theremin workshop as part of the Hedgeschool Festival, this crazy son of a bitch will be showing participants how to construct their own functional instrument based on the principles of the original.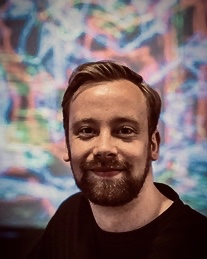 Mark Buitenwerf
Mark Buitenwerf
Mark Buitenwerf content creator at Resolume, VJ, Resolume trainer and modular synth enthusiast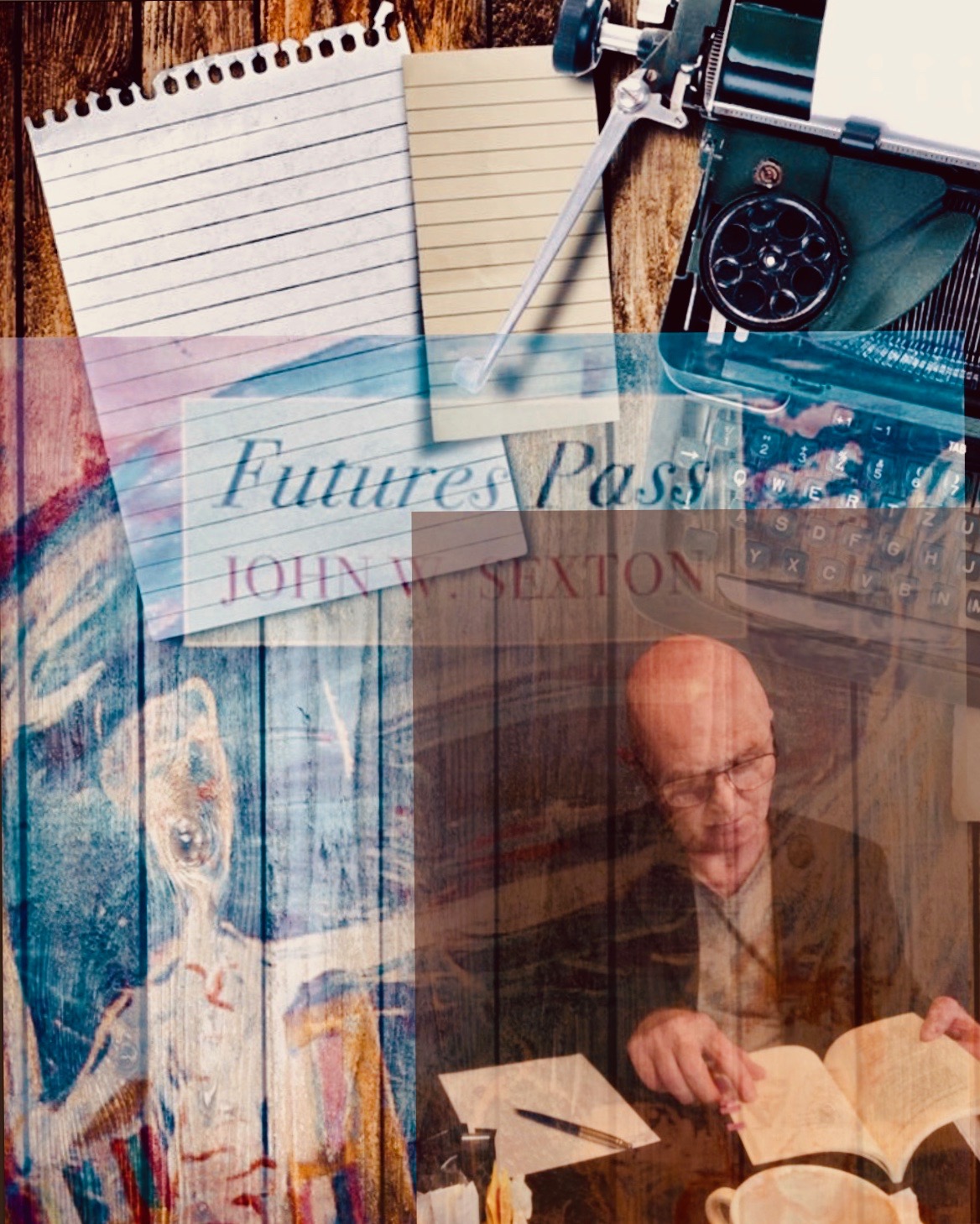 Psyche into Poem with John W. Sexton
Psyche into Poem with John W. Sexton
Psyche into Poem – Harnessing the Deep Mind for Poetry
facilitated by John W. Sexton
A three-hour presentation and workshop centred around creative strategies and approaches for harnessing the mythic race-memory of our culture, and summoning the inner Trickster and the hidden Cailleach.
The workshop will be in three parts, and will also focus on the craft aspects of poetry:
Presentation
Discussion
Writing Exercises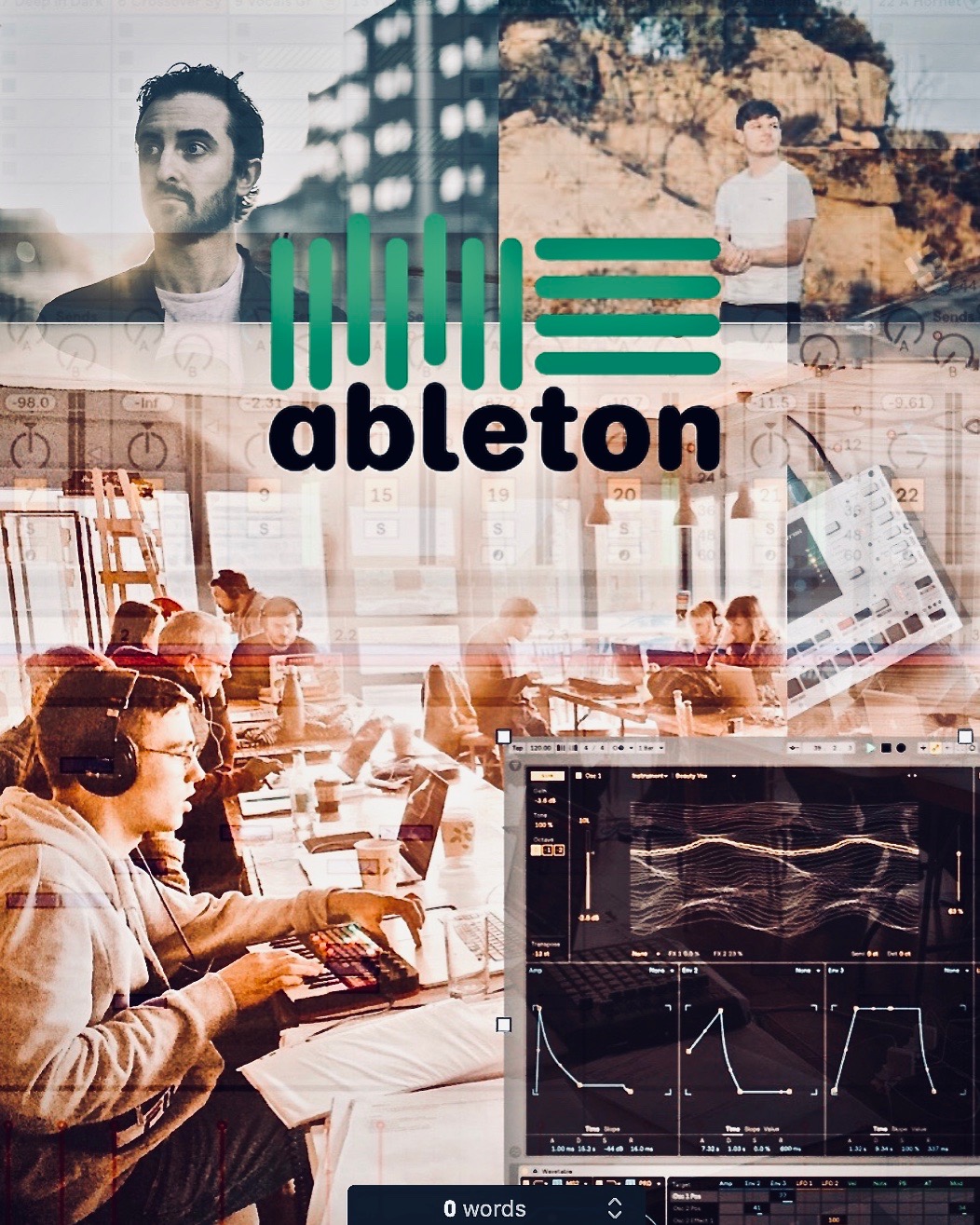 Free event Ableton workshop with Dáithí and Bantum
Ableton workshop with Dáithí and Bantum
About: Limited to 30 places. Free a  hour Ableton Live fundamentals workshop hosted by prominent Irish producers Dáithí and Bantum
Details: This workshop can be open to all levels from novice to the more experienced Ableton Live users with a view to having an informal setting where attendees can bring in their own compositions, create compositions from scratch while also learning the fundamentals of Ableton Live from experienced Ableton Live users.
Outcomes: At the end of each session we will allow time for attendees to perform their compositions to the group in a performance setting to live visuals.
Requirements for the session: Users bring their own laptops with Ableton Live installed alongside a set of earphones/headphones. If possible, we may need some extra laptops with Ableton Live licenses for attendees that are totally new to Ableton, but as long as attendees bring their own we should be able to continue with the workshops. For questions please contact bantumbookings@gmail.com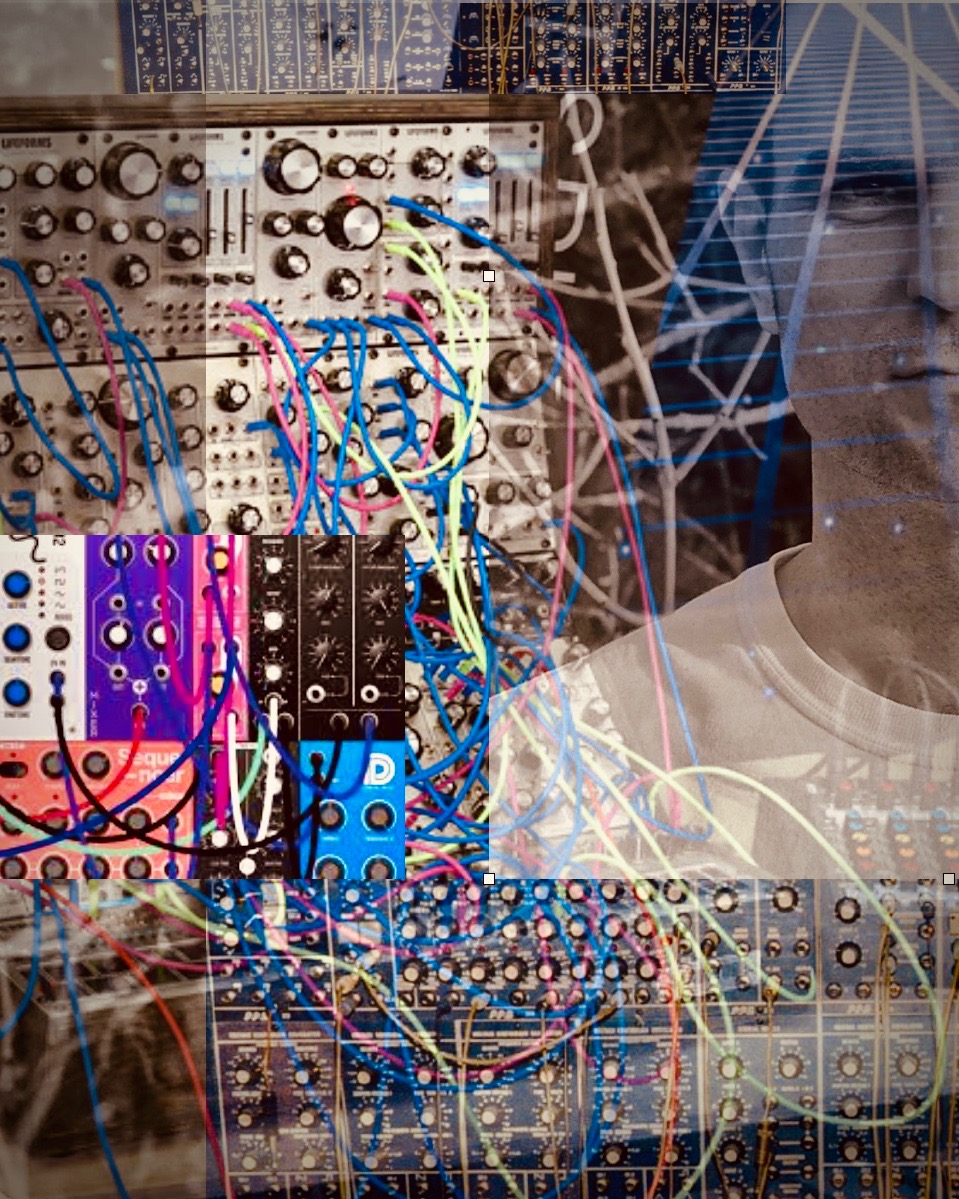 Exploring Modular Synthesis with Jürgen Simpson
PATCHING ADVENTURES - EXPLORING MODULAR SYNTHESISERS
Dive into the world of modular synthesisers with a practical hands-on workshop. Experience the versatility of voltage control and how modular synthesis opens up creative possibilities that reach back to the dawn of electronic music. From performing live techno to experimenting with sound design; From creating generative systems to accessing the power of modulation control, this workshop is designed to enable musicians to integrate modular synthesis into their creative practice. The workshop will demonstrate a range of physical modular synthesisers as well as introducing virtual modular solutions that enable musicians to experience modular music making for free. The workshop is presented by Jürgen Simpson, a composer and performer working with modular synthesisers since the late 1990's and whose output includes film scores, electroacoustic music, opera and a producing performing with The Jimmy Cake including producing their 2008 album "Spectre and Crown".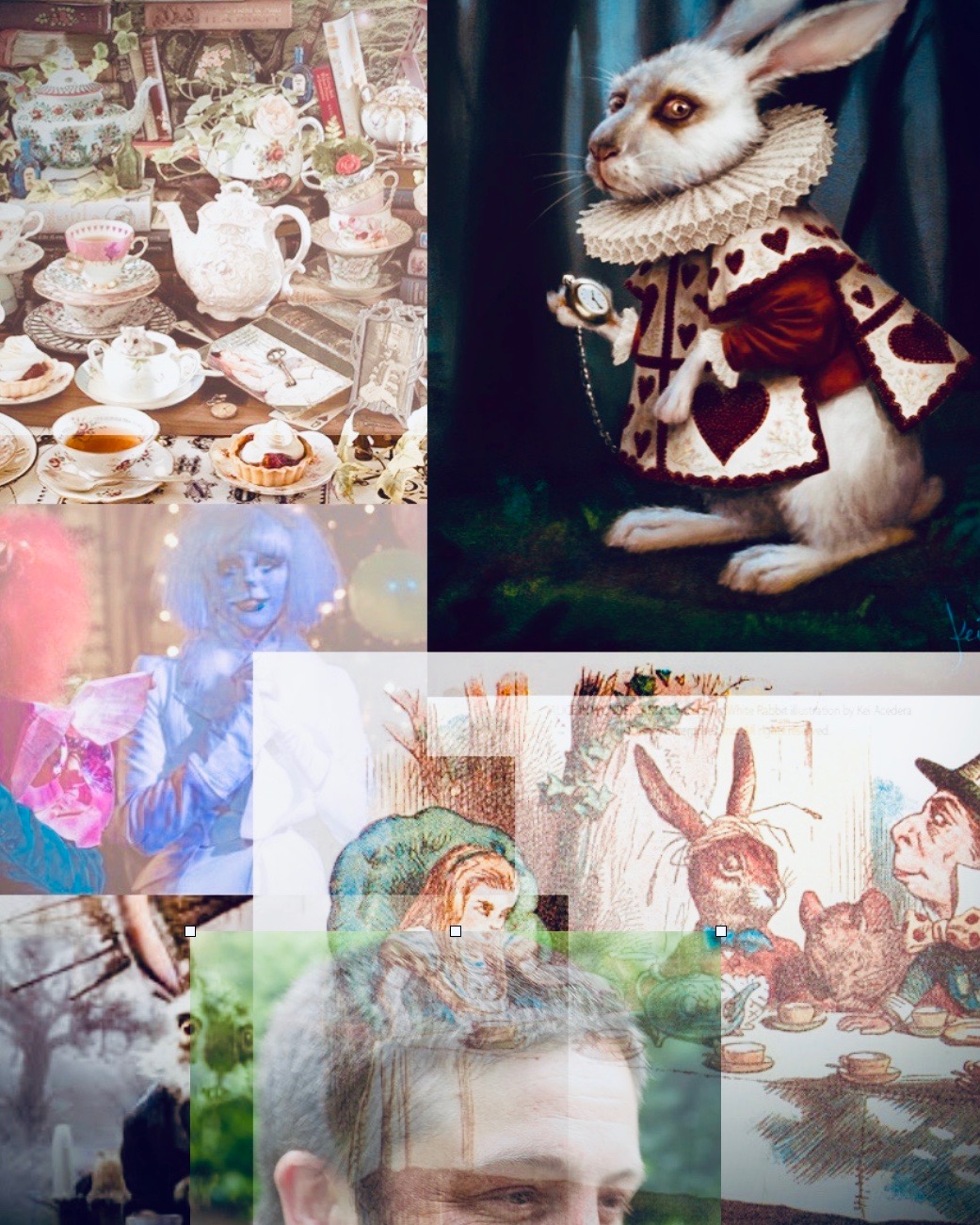 Mad Hatter's Tea Party with Abby Olivera Jess Traynor, Peter Broderick & Margaret O'Connor
Mad Hatter's Tea Party with Abby Olivera Jess Traynor, Peter Broderick & Margaret O'Connor
Join ringmaster Stephen Murray for an afternoon of spoken word and song with performance from Abby Olivera, Jess Traynor, Elaine Feeney & Abby Oliveira. There is no hatter at the Mad Hatters Tea Party, there are no cups, nor saucers, nor tea, there is only the madness. The space between the words that swallows you whole then chews you up and spits you out, leaving you begging for more, heart-in-mouth, rose-in-teeth, cup-in-hand, but no tea. THERE IS NO TEA. No milk, two sugars, silver spoons or wooden ones, no grandmother's finest, little pinkies protruding from porcelain cup handles just words, spellbound, airborne, exploding in the dark, ricocheting off boundary walls like gunfire in parliament. There is no cake, no biscuits, no easy single and ham sandwiches. There are only words. Words that are wired to the stars and faceless smiles that float in the air. Words that flower in shit and hurtle through space, forwards not backwards, upwards not forwards, twirling, always twirling. And there is no choice between red pill or blue. There is only the red pill AND the blue, the cup of life and the fruit of knowledge- double dropped, slam dunked, knocked back and washed down with whatever your poison happens to be and yes, to be perfectly clear, there IS NO TEA at the Mad Hatter's Tea Party, there is only the rabbit hole and the the madness therein, with which we stuff our faces at this, the Mad Hatter's Tea Party, where we gather our shadows to feast on the flesh of our most beautiful, naked and most terrifying thoughts.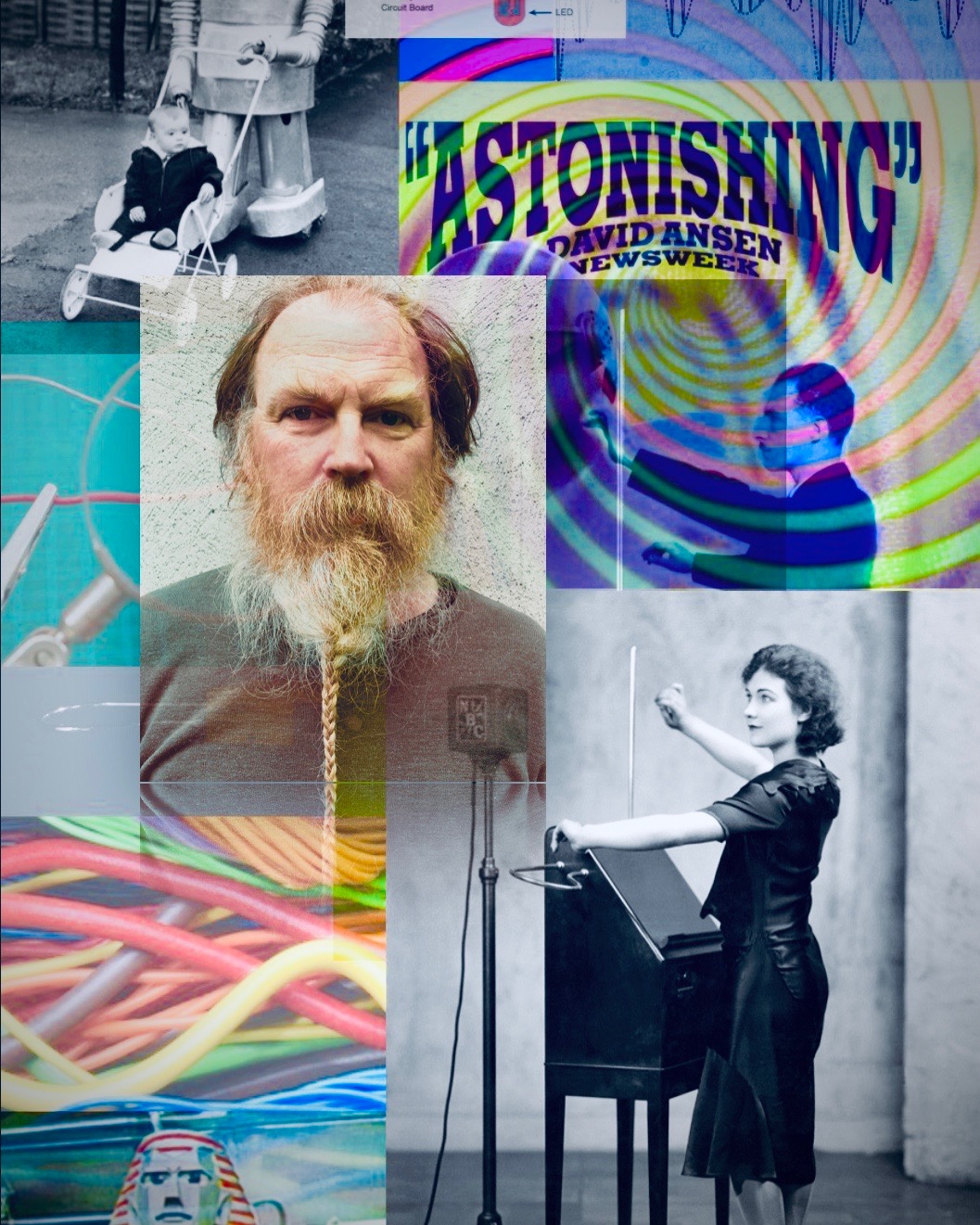 Build your own Theremin with Robbie Perry
Build your own Theremin
Robbie Perry will be giving a build your own Theremin workshop, this crazy son of a bitch will be showing participants how to construct their own functional instrument based on the principles of the original. Participants will leave with their own Theremin, places are limited to 10 so early booking is highly recommended.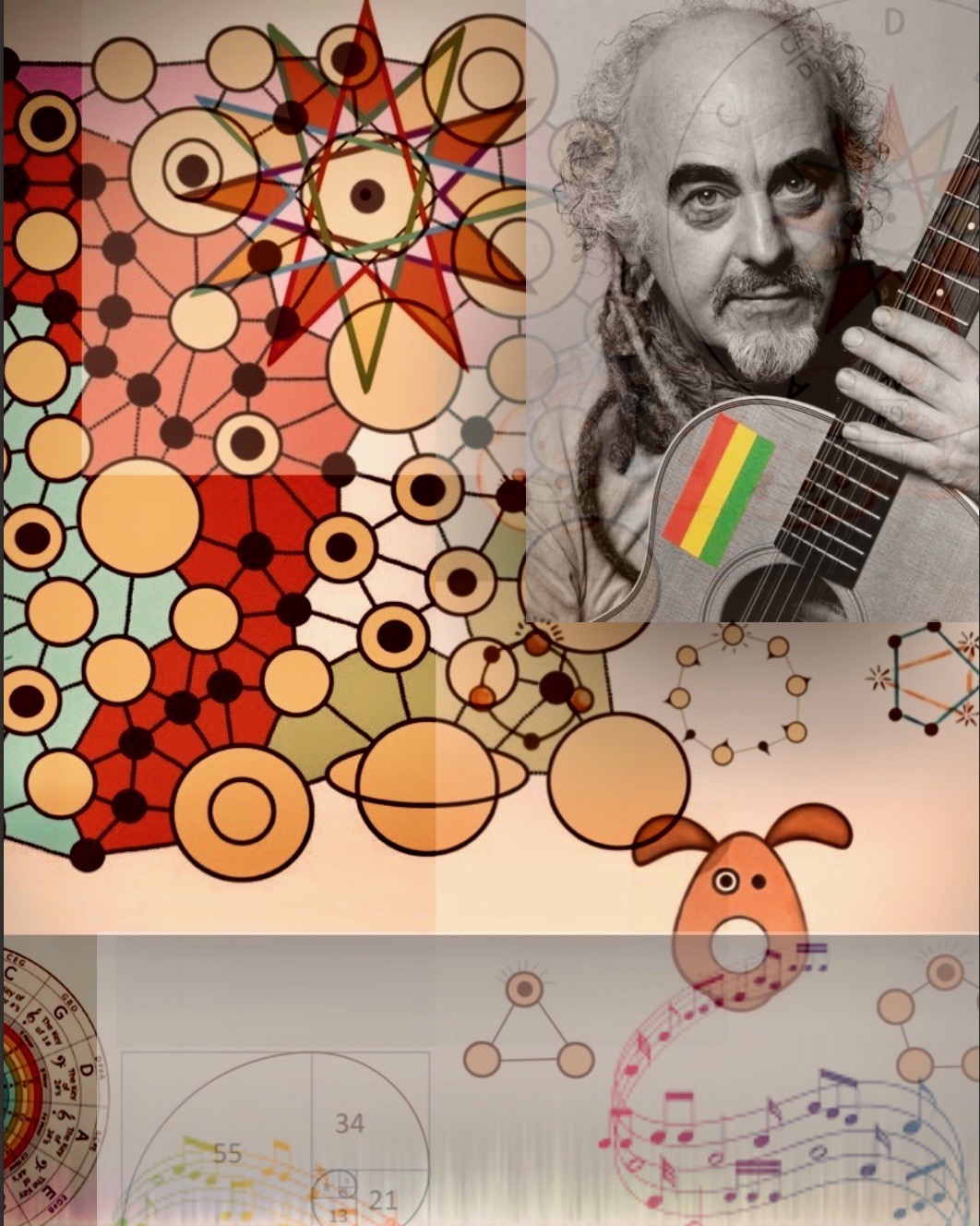 Music Notation Workshop with Steve Cooney
Music Notation Workshop with Steve Cooney
Geometric Visualisation of Music, or 'gV', is a means of visually representing musical relationships in an intuitive way to facilitate practical music making. It is designed to assist those who have difficulties in reading or writing the traditional system of music notation (staff notation) and is also applicable to those who make music within oral traditions that do not have a strong association with staff notation. These include the folkloric traditions and many styles of popular and commercial music. The aim of gV notation is to ensure that the reader may compute the notation intuitively, thereby achieving a practical musical result with the minimum of mental effort. It is especially suitable for children.
The workshop will look at notation of rhythm first, with practical examples of syncopated playing, and then look at construction of basic harmony. The workshop will be more successful if participants can engage in playing: no technical skill is required, just a knowledge of the notes in the D major scale and the ability to play them..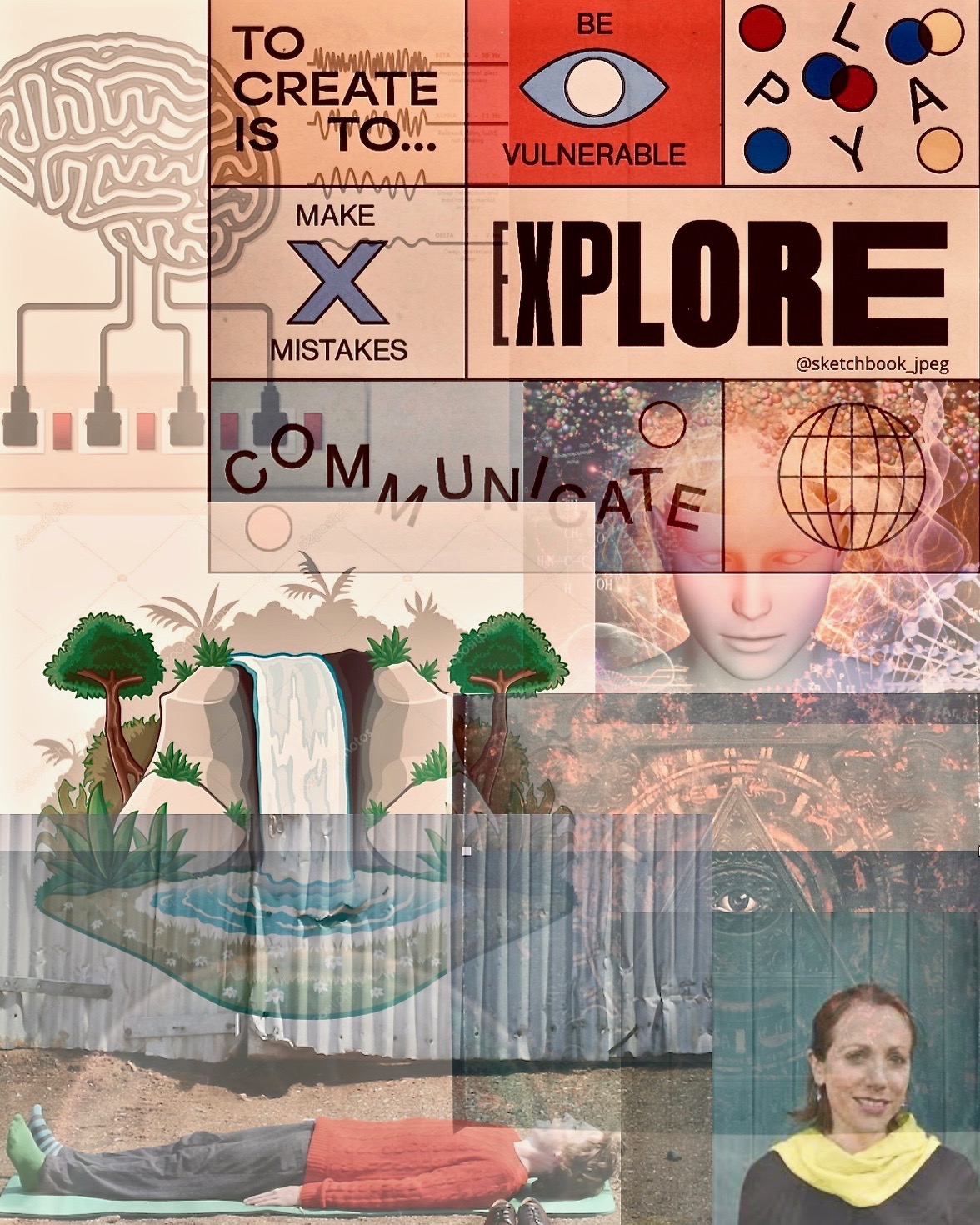 Creative Flow Workshop with Liz Reapy & Curly Organ
Creative Flow Workshop
Creative Flow Workshop
Join musician Donal McConnon and writer Elizabeth Reapy for a workshop using experimental and experiential creative techniques. Enter into, revel in and reflect on flow states.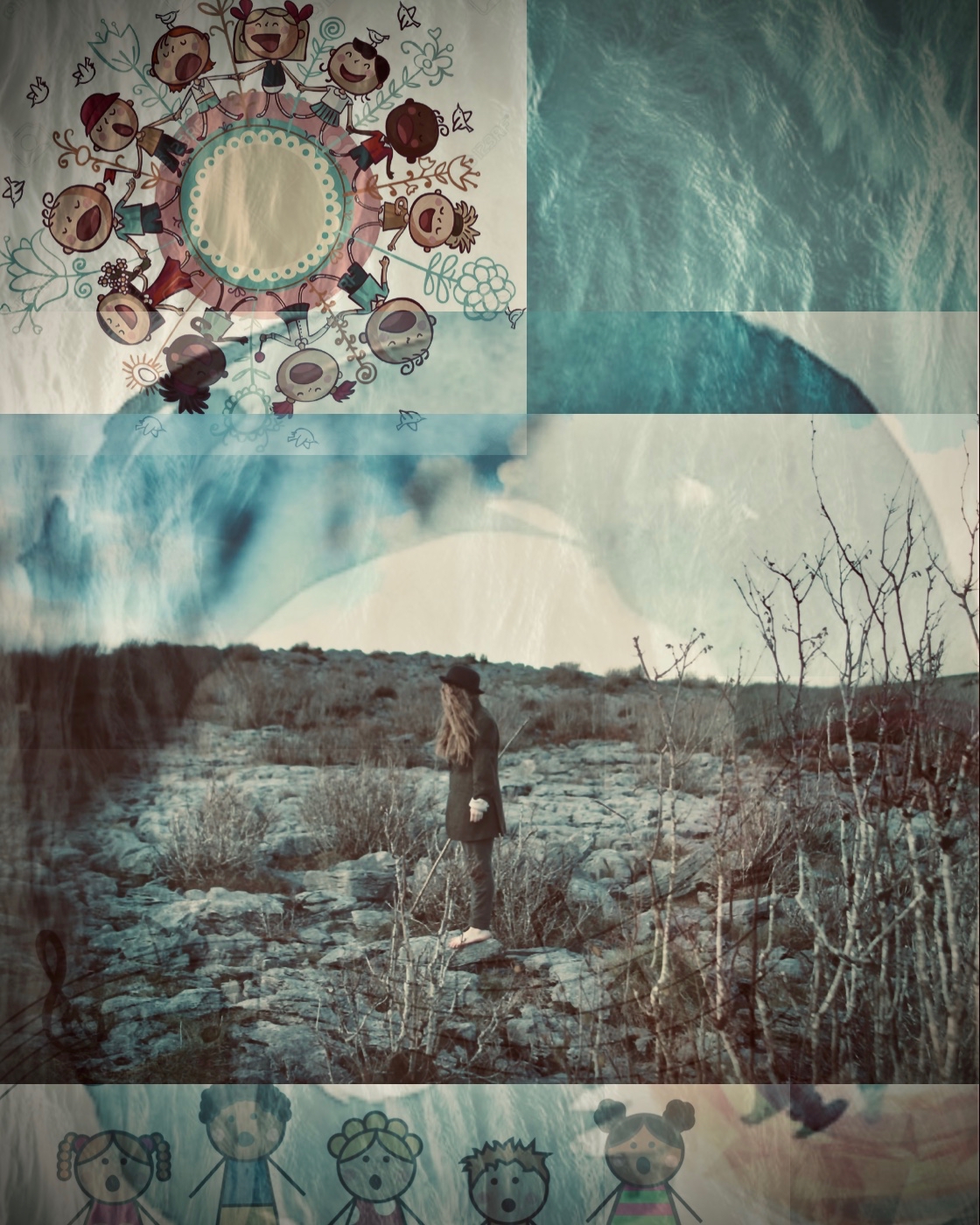 Singing workshop with Branwen
Singing workshop with Branwen
Singing Workshop led by musician Branwen Kavanagh, teaching group harmonies inspired by landscape and mythology as well as songs she has collected from her travels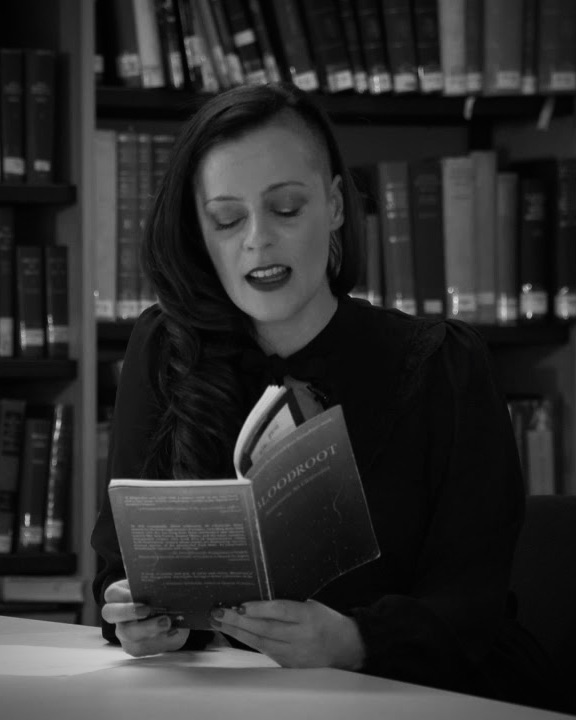 Annemarie Ní Churreáin Poetry, Conjuring & The Otherworld
Annemarie Ní Churreáin Poetry, Conjuring & The Otherworld
How to draw inspiration from the mysterious landscape of pre-Christian Ireland to explore the art and craft of writing poetry? How to write a poem as a magic charm or spell? Join facilitator Annemarie Ní Churreáin for a creative writing workshop that draws from mythology, incantation, folklore and omens to explore the poem as ritual. In a supportive and encouraging environment, participants will gain insights into the dynamics at play in the making of a poem. Workshop activities will include creative writing prompts, close reading of poetry, and group discussion. No fluency in magic or previous magic skills required. Beginner poets welcome.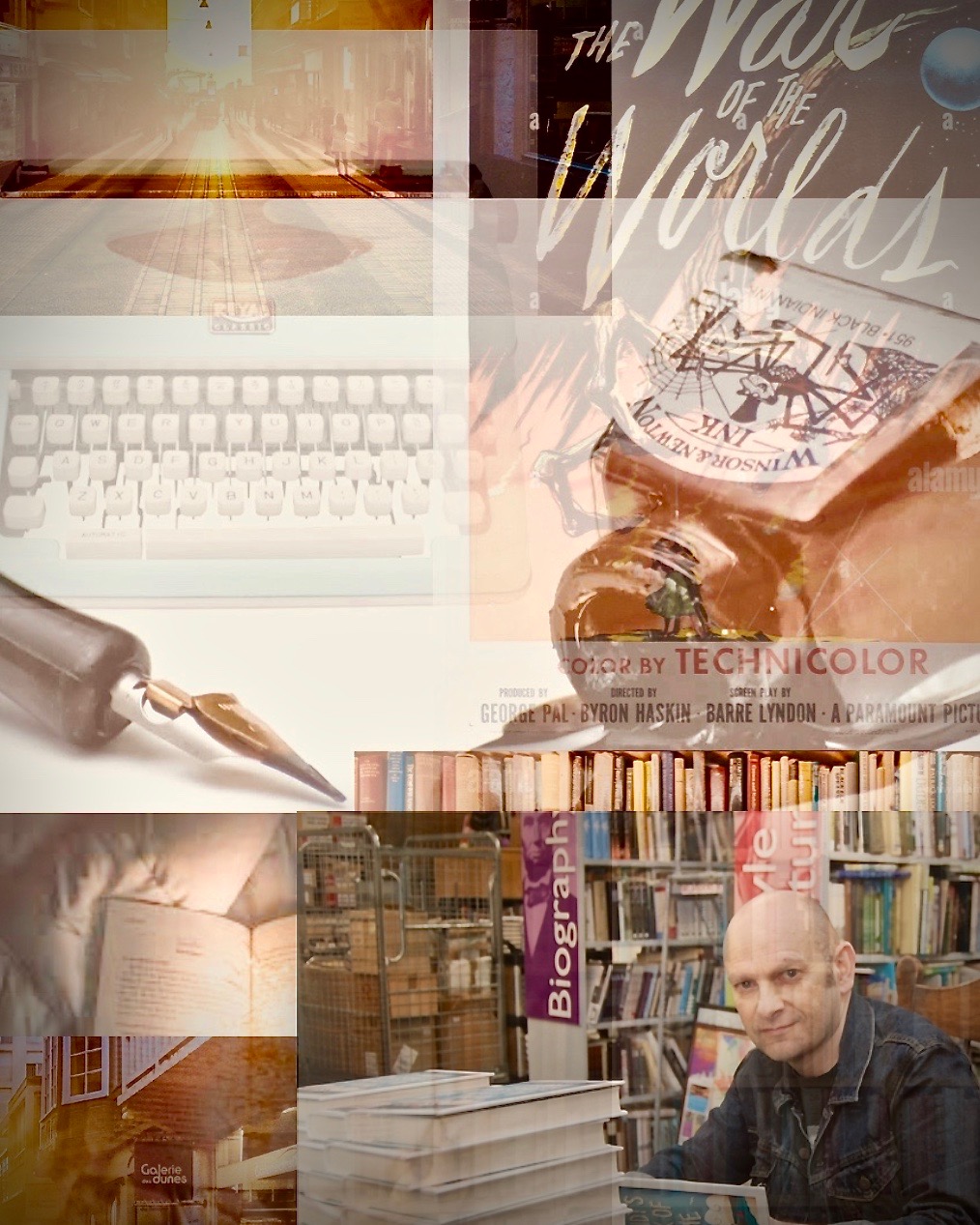 Short Fiction Workshop with Alan McMonagle
Fiction Workshop
Short Fiction Workshop- A Swim off the Pier in the Rain
This 'beginners guide' will steer participants through the elements of an effective short story. We will look at openings, voice, tone, point-of-view, characterisation, dialogue, language, setting and endings. We will examine what a short story attempts to achieve, reference proven masters and apply topics covered to a prompt-based exercise. Suitable for the committed beginner and those who may have been writing for some time.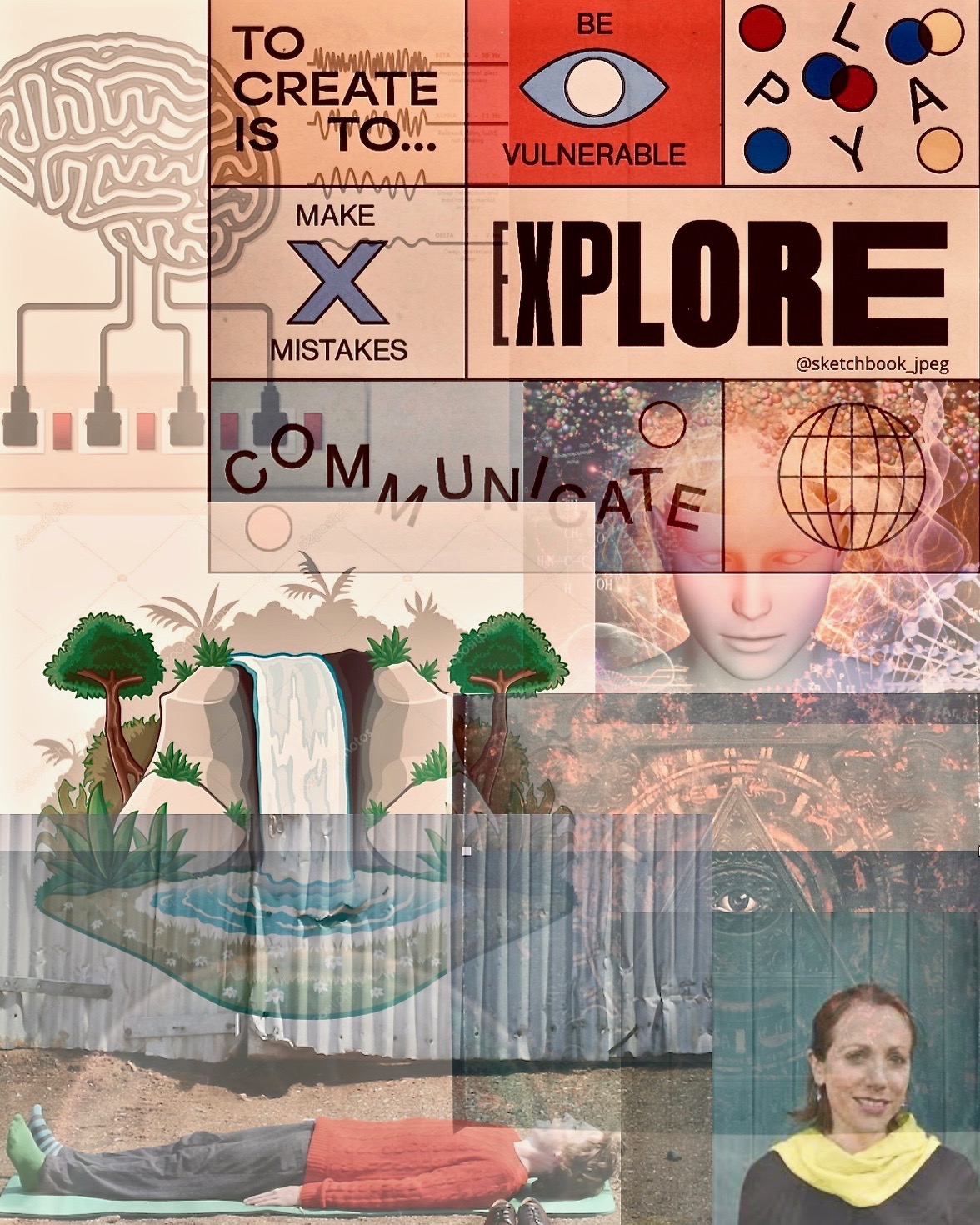 Creative Flow Workshop with Liz Reapy & Curly Organ
Creative Flow Workshop
Creative Flow Workshop
Join musician Donal McConnon and writer Elizabeth Reapy for a workshop using experimental and experiential creative techniques. Enter into, revel in and reflect on flow states.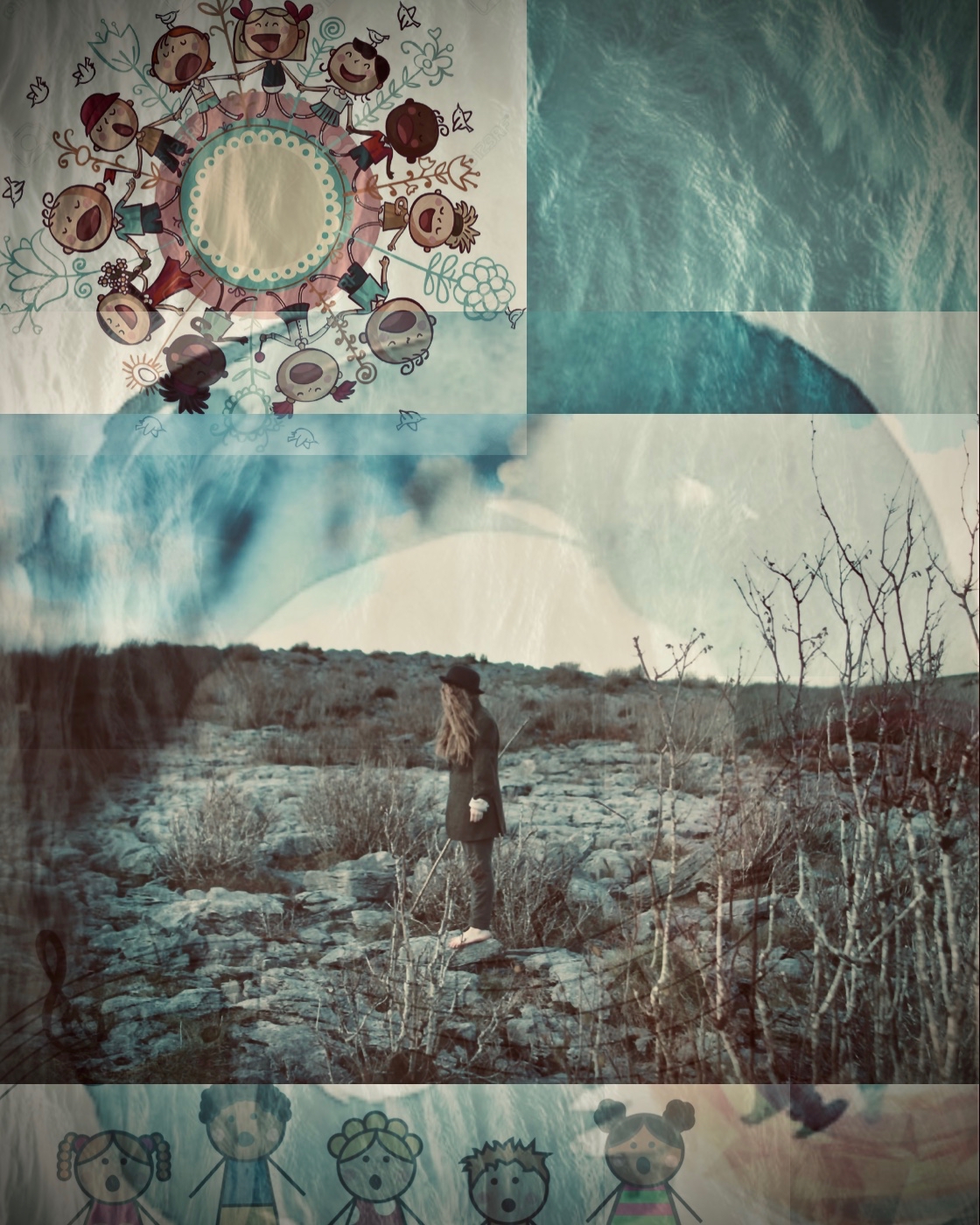 Singing workshop with Branwen
Singing workshop with Branwen
Singing Workshop led by musician Branwen Kavanagh, teaching group harmonies inspired by landscape and mythology as well as songs she has collected from her travels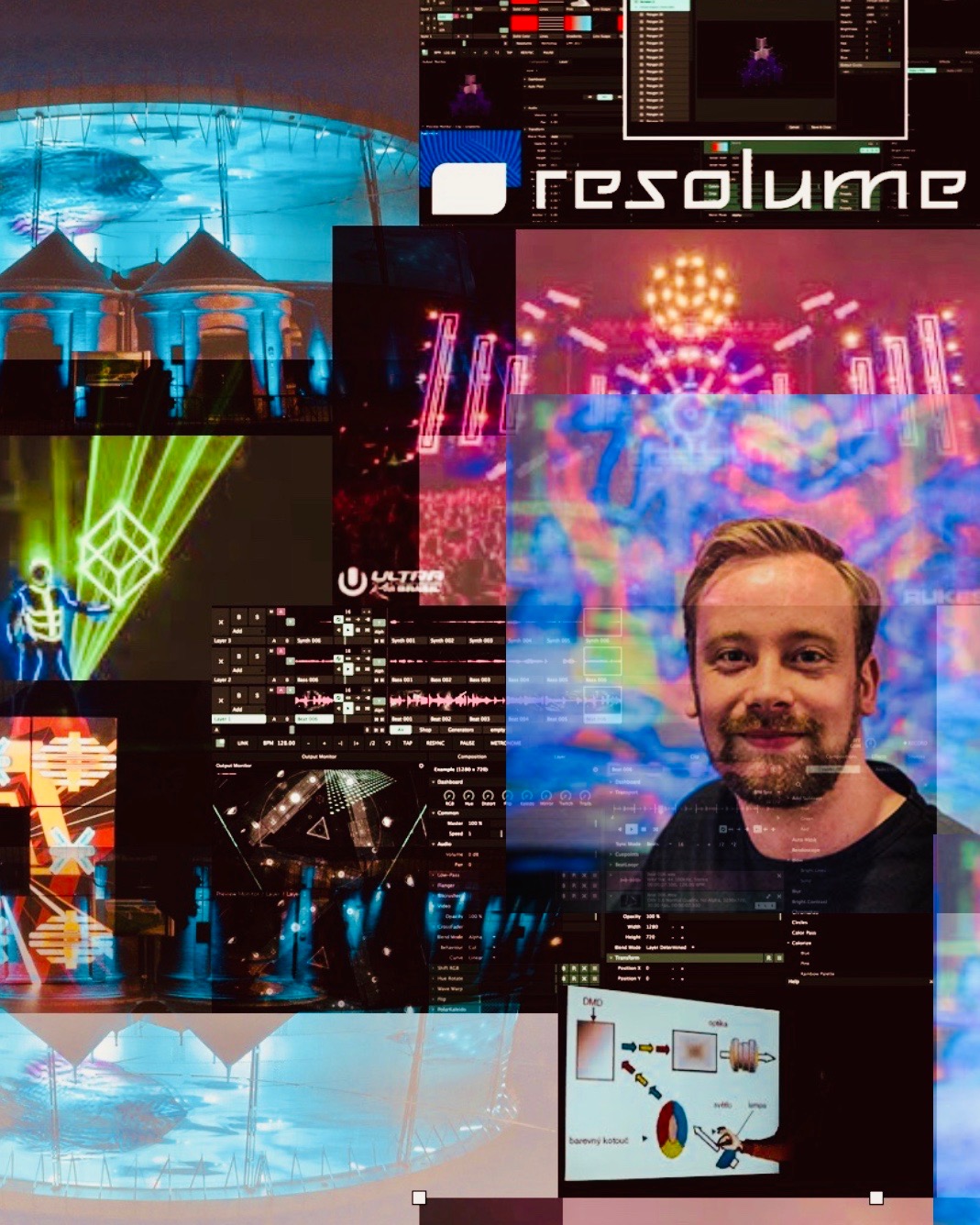 Resolume Workshop with Mark Buitenwerf
Resolume Workshop
Resolume for AV-performers
This workshop introduces you to the flashy world of VJ'ing.  You will learn how to integrate visuals into your live performances using Resolume Avenue. We'll hook up Ableton with Resolume to get our footage and music synced up.
You will learn how to create audio reactive visuals and do all kinds of BPM-synced trickery. By the end of the workshop you'll have a fundamental understanding of how to work with Reslomue Avenue and you should be ready to integrate visual elements into your own performances.
This workshop will be hosted by Mark Buitenwerf. Mark is a visual artist, musician and the resident tutorial-maker at Resolume.
* Bring your own laptop
** All participants recieve a 1-month Resolume Avenue license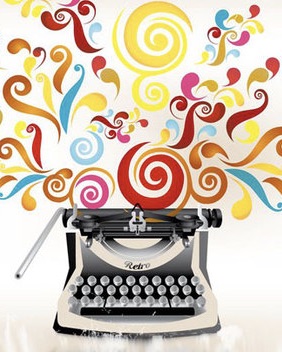 Elaine Feeney Fiction workshop
Elaine Feeney Fiction workshop
Elaine Feeney Fiction workshop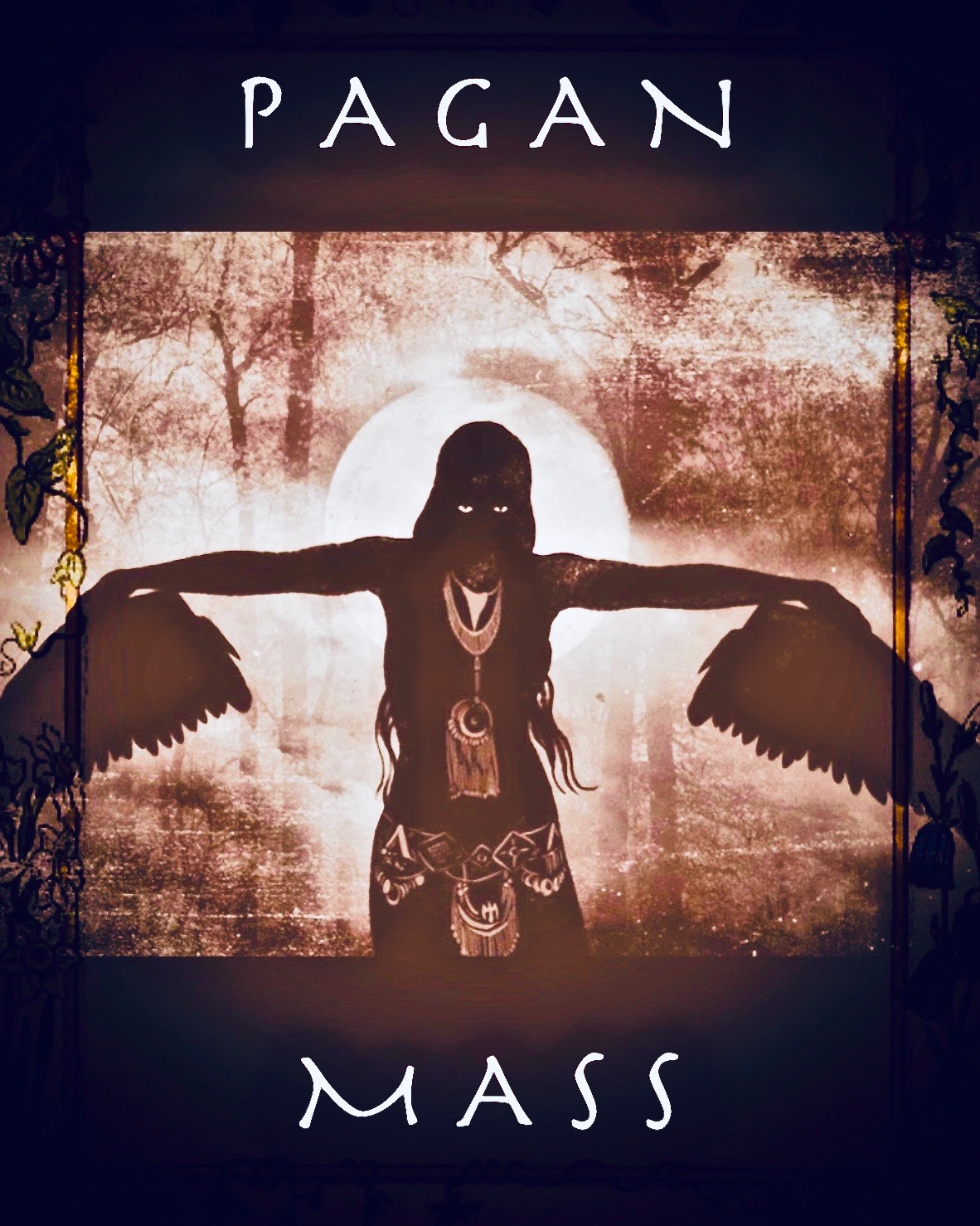 Pagan Mass with John W. Sexton, Annmarie Ní Chuireann, Branwen
Pagan Mass
We wanted to host a Pagan Rave but hugs and dancing are outlawed. Instead join us for a Pagan Mass with readings from John W. Sexton & Annmarie Ní Chuireann and performance from Branwen. The only sacrifice required is your time and the only thing that's contagious is inspiration.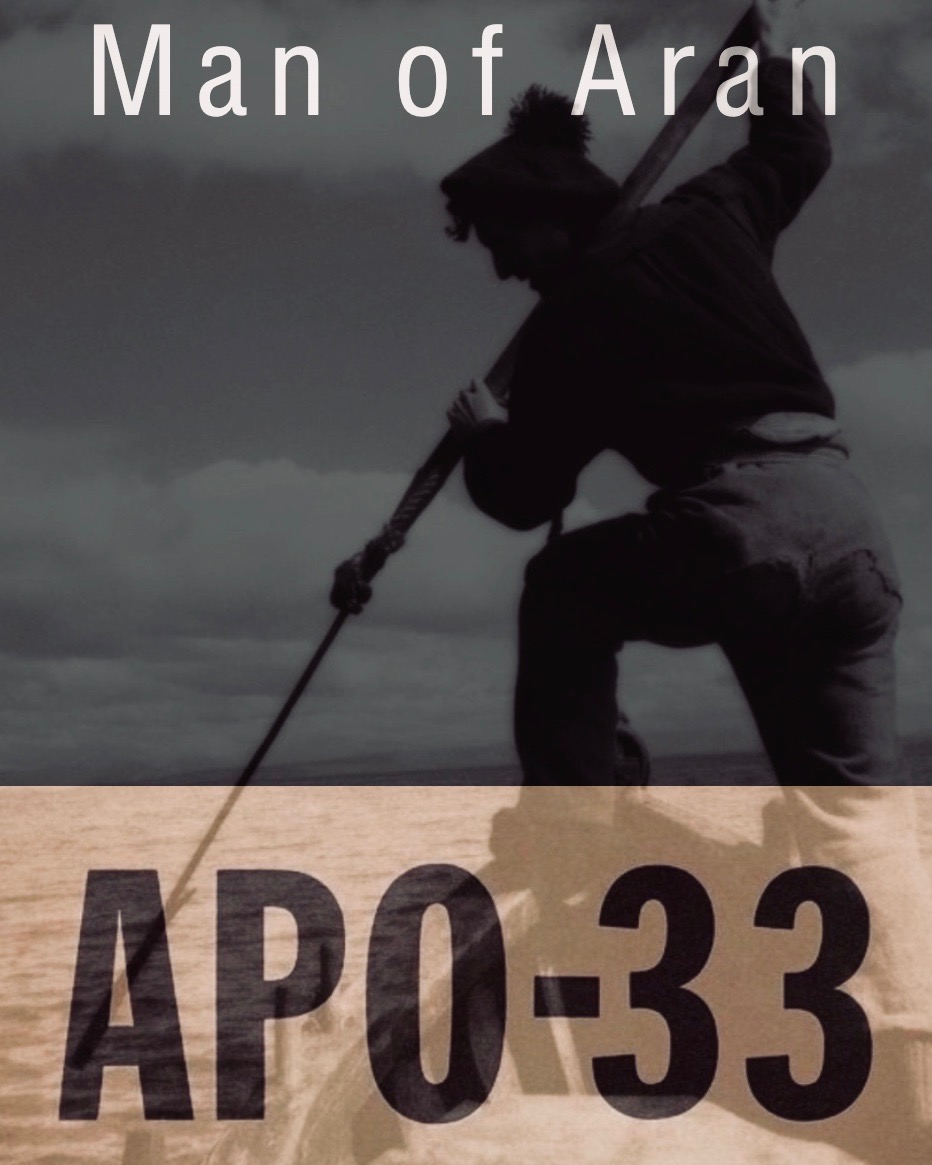 Man of Aran with live score by APO-33
Man of Aran with live score
This screening sees the stunning visuals of Robert J. Flaherty's classic 1934 fictional documentary 'Man of Aran' playing out to a beautiful new ambient score written and performed live by the APO-33 collective, an ensemble of high- profile Irish-based musicians.
One of the most important classic cinematic depictions of life in the rural West of Ireland, this unique drama-documentary about the day-to-day existence of the people on the Aran Islands and their fight for survival features dramatic scenes at sea and images of the rugged landscape that remain breathtaking to this day.
Initially arriving only for an overnight stay, ground- breaking American filmmaker Robert J. Flaherty (Nanook of the North) spent more than two years among the local community on the Aran Islands.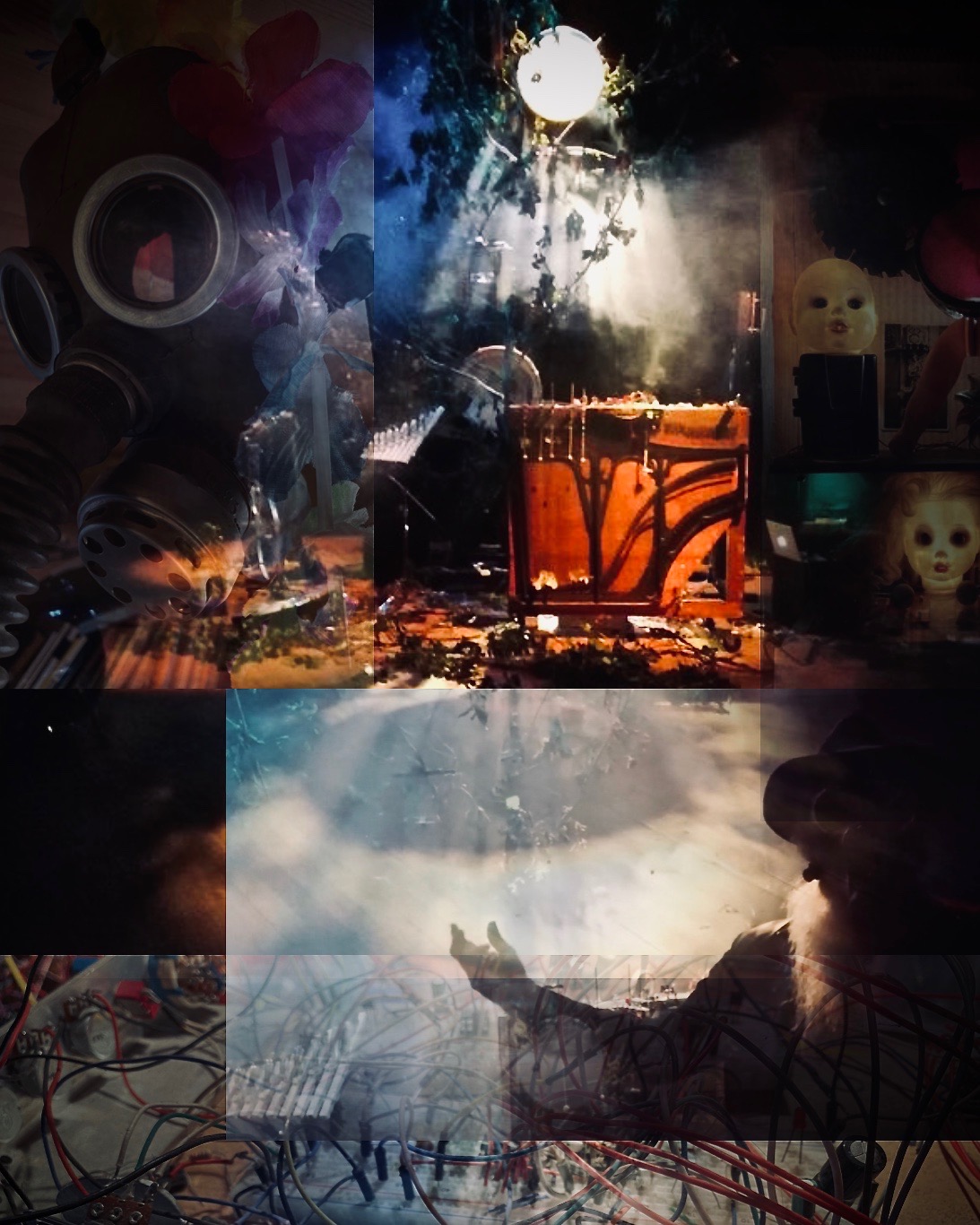 Art Installation The Automated Orchestra
Art Installation The Automated Orchestra
Part-conductor, part-electronic puppetmaster, Robbie Perry pulls the strings as his mechanical orchestra of recycled and re-purposed instruments performs an experimental symphony like you've never heard before in 'The Automatic Orchestra'. A former member of Dead Can Dance, maverick composer and multi-instrumentalist Robbie has spent over a decade concocting a dizzying array of instruments from various household detritus, finding music in the most unlikely places.'The Automated Orchestra' sees Robbie draw on this body work to produce a theatrical feast of mechanised musicality. From bicycle wheels to office printers, saw blades to gutted pianos, 'The Automated Orchestra' will transport unsuspecting participants through otherworldly soundscapes as they manipulate the bespoke interfaces and create unique compositions. Face your creative gods and set your controls for the sun!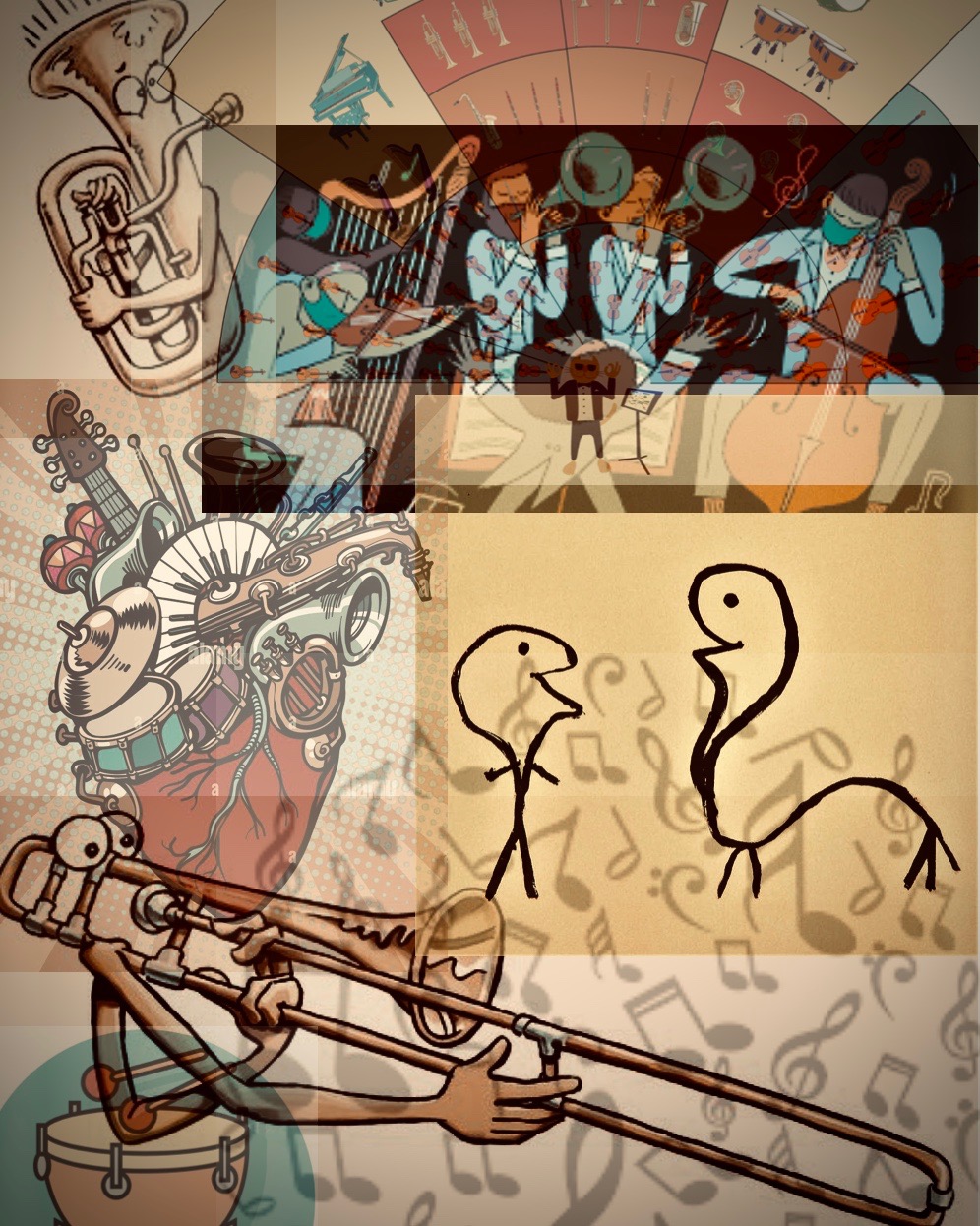 The Socially Distant Orchestra
The Socially Distant Orchestra
"Ireland's first socially-distant orchestra is ready to follow YOUR direction."
The Socially-Distant (but emotionally-close) Orchestra
is an interactive walkabout performance piece where the serious-musicians will hand the baton over to anyone who will wave it… for better or for worse!
Friday 28th of January

WHEN

WHAT
WHERE

14:00 — 17:00

Exploring Modular Synthesizers with Jürgen Simpson
Workshop
The Barn

19:30— 20:30

Free Drink and The Socially Distanced Orchestra & Margaret O'Connor

Drinks
The Barn

20:30 — 21:30

Little John Nee

Performance
The Attic

22:00 — Late

Branwen, Peter Broderick, Dónal Dineen
Performance
The Attic
Saturday 29th of January

09:30 — 12:30

Exploring fiction with Alan McMonagle
Workshop
The Barn

09:30 — 12:30

Creative flow with Liz Reapy & Curly Organ
Workshop
The Attic

09:30 — 12:30

Build your own Theremin with Robbie Perry
Workshop
Cullinans

14:00 — 15:30

Music Notation with Steve Cooney
Workshop
The Barn

13:30 – 17:30

Ableton Workshop 1 with Dáithí and Bantum

Workshop
The Attic

14:00 – 17:00

Elaine Feeney Fiction workshop
Workshop
Glas

14:00 – 17:00

Resolume workshop with Mark Buitenwerf

Workshop
Cullinans

15:30- 17:00

Mad Hatter's Tea Party with Jess Traynor, Elaine Feeney & Abby Oliveira
Performance
The Barn

17:00 – 19:00

Premiere of Dance, a film by Pat Collins followed by interview with Dónal Dineen

Interview

The Barn

20:00 – Late

Open Mic

Performance

The Barn

20:30 – Late

Rónán Ó Snodaigh & Myles O'Reilly, Rita Perry, Willzee & Enda Gallery,

Dáithí and Bantum

Performance
The Attic
Sunday the 30th of January

09:30 – 11:30

Annemarie Ní Churreáin workshop
Workshop
Cullinans

09:30 – 11:30

Singing with Branwen
Workshop
The Barn

12:00 – 13:00

Pagan Mass with John W. Sexton, Annmarie Ní Chuireann, & Branwen
Performance
The Barn

14:00 – 17:00

Poetry Workshop with John W. Sexton
Performance
The Attic

18:00 – 19:30

Man of Aran screening with live score by APO-33 with Grace Wells
Performance
The Barn

20:00 – 21:30

Live performance of Simeon Ten Holt's Canto Ostinato by Jürgen Simpson &

Mark Buitenwerf

Performance
The Barn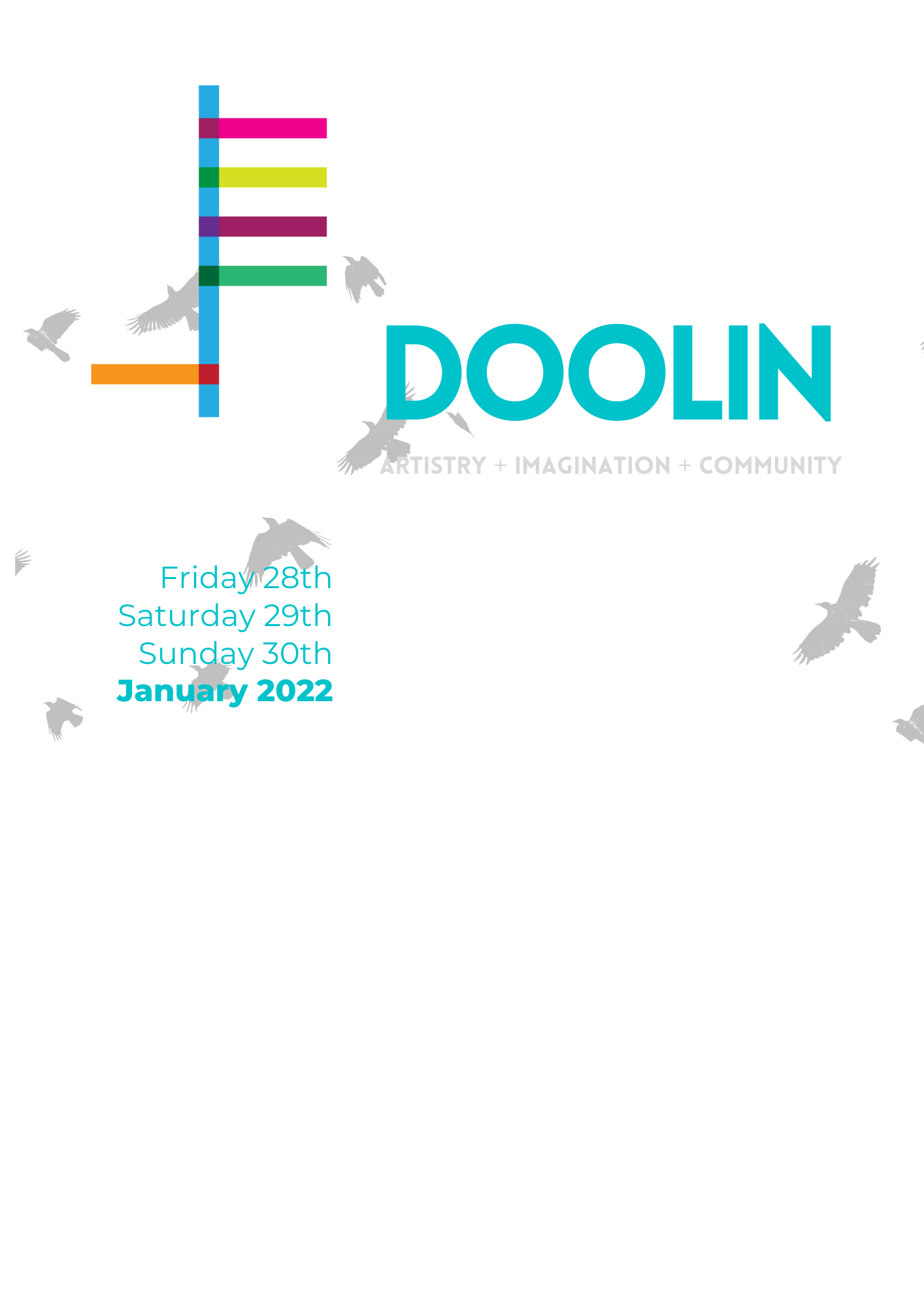 Hedge School is for anyone who feels the need to create, anyone who creates for that simple inherent joy, regardless of reward. We invite you all to Doolin, to a magical setting for unique collaborations and intimate encounters between artist and audience, master & student. Hedge School is a not-for-profit, artist-run festival that puts the artist front and centre. 2022's programme will focus on the crossover between writing, music & film. Our ongoing goal is to bring arts out of the cities and out of boardrooms and growing a community of creatives on the west coast. Doolin's location on the edge of the world is reflected in our ethos, we're committed to art on the edge, embracing diversity and inclusivity, inviting everyone, from all walks of life to come and experience, interact and play in our wild world. Our goals as a festival are to- -Create the conditions in which innovation, experimentation and risk can thrive -work collaboratively based on shared values -foster a community to support artists on the West Coast -show respect to artists & art workers, their labour and ideas -provide a platform for under-represented artists. Hedge School will incorporate concerts, readings, art installations & exhibitions, performance, panel discussions, interviews, workshops & seminars, film premieres, comedy & debate. Hedge School will not finish on the Sunday of the festival.  We aim to run events from our base in Hotel Doolin throughout the year. Hedge School Productions will publish original collaborative material in record, book and film format to build audiences for under-represented artists.
For information or to get involved mail hello@musicmindsfestival.ie
TAKE THE 350 BUS FROM GALWAY TO DOOLIN
And while you're at it…